GET YOUR JOB FILLED FAST!!
Find A Job Or Fill A Job on Smokey's Jobs page!
List your job opening on the number one news site in the Robertson County area. Thousands of middle Tennesseans just like you rely on Smokey Barn News everyday, let us tell your story of opportunity.
Let Smokey help you grow your business!!
"Thank you so much for your help. We had a monumental response to our job posting. I'm sure we are going to find the perfect person for the job. The immediate response was overwhelming. I am so glad I decided to go to Smokey Barn!" Rita Hallman,  KMC Music
For ad prices: email Jobs@SmokeyBarn.com or call 615-513-9844
——–JOB LISTINGS——–


NOW HIRING FORM CARPENTERS
Denham-Blythe, a Design/Build Firm is seeking individuals with experience in industrial and  commercial carpentry and concrete work.
• Drug screen & background check required.
• Majority of jobs will be in Southwestern KY and Nashville areas.
• Competitive pay & benefits.
Denham-Blythe Attn: Human Resources
100 Trade Street, Suite 250, Lexington, KY 40511
859-255-7405 or 615-855-2244 (Goodlettsville, Tn office)
Karen@denhamblythe.com
Click Here for application OR go to: wwwdenhamblythe.com
Drug Free EOE M/F/D/V


NHC HIRING: Full Time RN or LPN
The qualified nurse for this position will provide kind and compassionate care and clinical assessments for our patients, maintain accurate, detailed documentation,
administer medications and treatments to patients and monitor patients' response, record patients' medical information and vital signs, monitor record and report symptoms or changes in patients' conditions, consult and coordinate with healthcare team members to assess, plan, implement, or evaluate patient care plans and provide
direction to the CNA staff.
NHC Springfield offers an excellent benefits and compensation package for full time employment, including health, dental, vision, life and disability insurance, paid time off and sick leave, a generous 401k match and more.
If you are interested in working for a leader in senior care and share NHC's values of honesty and integrity, please apply in person at 608 8th Ave E Springfield, TN or e-mail your resume to Jayda Fuqua at jbarbee@nhcspr.com
Required Skills: current TN state license as an LPN or RN.
Equal Opportunity Employer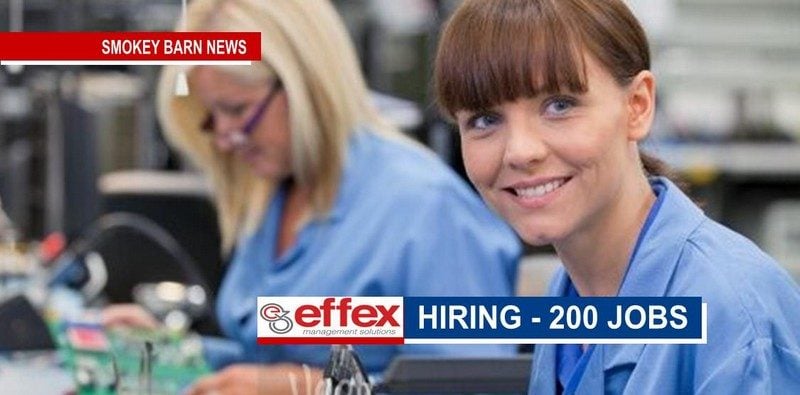 Effex Management Solutions – 200 Positions Open In Springfield
SPRINGFIELD TENNESSEE: (Smokey Barn News) – Effex Management Solutions is Hiring for Electrolux who is a global leader in household appliances and appliances for professional use, selling more than 60 million products to customers in more than 150 markets every year. The company focuses on innovations that are thoughtfully designed, based on extensive consumer insight, to meet the real needs of consumers and professionals.
If you believe these qualities apply to you, we encourage you to find your place at Effex Management Solutions today.
Get $100 for each referral!! Refer a friend to work for Effex Management Solutions. If they are hired, you get $100 per person after completion of 60 days.
Requirements for employment opportunities:
• Pass a Background Check
• Pass a Drug test
• Be able to lift up to 40lbs
• Assembly & Production positions
Benefits available to you as an Effex Management Solution associate include:
• Medical Coverage – Access to affordable and comprehensive group medical coverage plan
• Vacation Bonus – Rewarding employees who make an extended work commitment
• 6 Paid Holidays – based on accrued hour requirements
Apply in person at 2 Locations:
• WorkForce Essentials 299 10th Ave E, Springfield, TN 37172
• WorkForce Essentials, Inc. 523 Madison Suite B, Clarksville, TN 37040


We are looking for faithful, loving teachers to join our Calvary family! We care for all age groups, from 6 weeks to 12 years old (5th grade) and we currently have these positions available:

 These schedules are perfect if you are a teen looking for part time hours during school, (must be 18 yrs old), someone working through college, or you're just looking to get out of the house for a few hours! Although some of these positions are part time, there may be opportunities for full time in the future! Starting pay varies by education, experience, etc.
To learn more about Calvary Christian Daycare,Preschool & Summer Camp just click –> HERE <–

Millersville Police Looking For Officers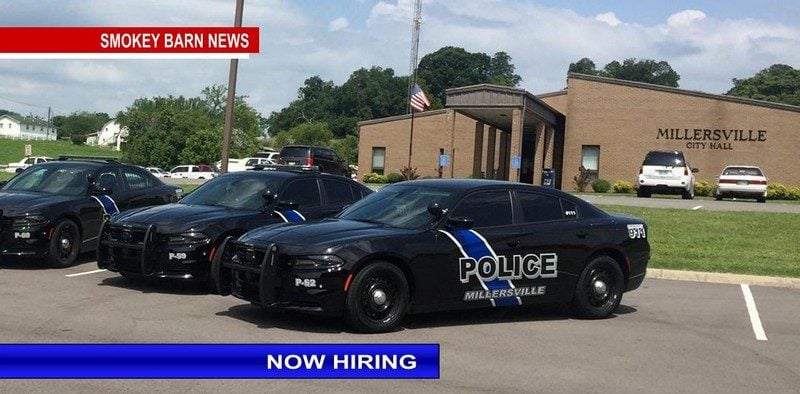 The City of Millersville is accepting applications for a full-time State Certified Police Officer.
The City of Millersville was established in 1860 and incorporated in 1981. Millersville Police Department serves its citizens in both Robertson County and Sumner County.
We are committed to treating all individuals with courtesy, professionalism and respect.
We offer a salary plus benefit package including health and dental insurance, state retirement, vacation, and paid holidays.
Officers also have take home vehicles if they live within 10 miles of Millersville City Hall. Position open until filled.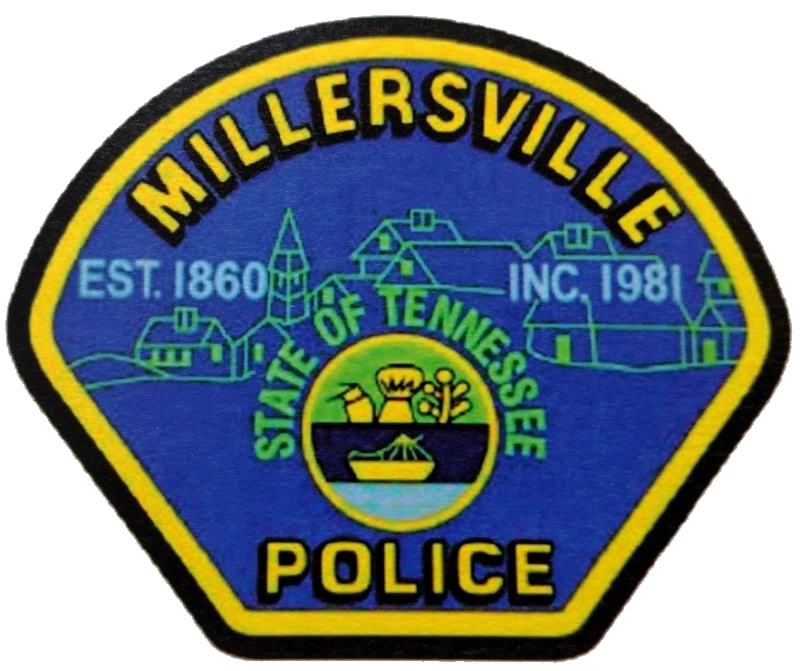 Apply in person at:
Millersville Police Department
1246 Louisville Highway
Millersville, TN 37072
615-859-0880
Or obtain an application online at www.cityofmillersville.com
EOE

Could This Be Your Next Boss? – Payne Chevrolet (NEW OPENINGS!!!)
Sales Representative
Springfield, TN
Come be a part of the Payne family. Family owned business for over 88 years.
Job Responsibilities
Assist customers in every aspect of the dealership.
Track and monitor all advertising provided by the dealership.
Work with phone and internet customers to answer any and all questions.
Help maintain all aspects of merchandising including the lot.
Help to meet and exceed all goals set by manufacturer and management.
We offer
40 hour work week
Salary plus aggressive bonus plan based on performance
Health, Dental and Vision insurance
Company matching 401k
A very extensive training program
Modern and Professional work environment
Email your resume to pmathis@PayneChevrolet.com, no phone calls please.

Firefighter – Two Full Time Positions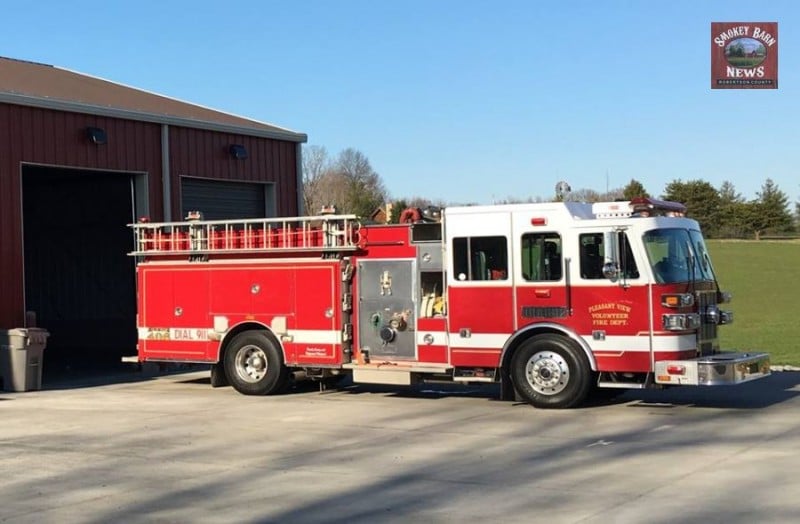 The Pleasant View Volunteer Fire Department has recently opened our doors to a new station. Our Station 6, found at the corner of Thomasville Rd and Mosley Ferry Rd, has two full time positions Monday-Friday from 6am-6pm. These positions are filled with part-time personnel and we are looking for qualified people to help fill these spots. The qualifications we are looking for are: – 18 years of age or above – High School Diploma or equivalent – Valid Tennessee Driver's License – State Certified Firefighter I or higher – State Certified Emergency Medical Responder or higher The pay scale ranges from $11.00 – $15.00/hour depending on your qualifications. If you are interested in a position please fill out an application online at www.pvvfd.org. The PVVFD will contact you after receiving your application and it has been reviewed. If you have any questions or would like more information please contact us – pleasantviewfire@pvvfd.org
((

Fill your job fast on Smokey's jobs page!

))
For ad prices: email Jobs@SmokeyBarn.com or call 615-513-9844
Smokey Barn News (Sponsor/Advertisement)
We bring you ALL the News in Robertson County, Tennessee.
Local jobs, job openings, job postings, job listings, help wanted,  employment opportunities, businesses now hiring in Springfield tn, Greenbrier tn, Adams tn, Ridgetop tn, White House tn, Cross Plains tn, Millersville tn, Cedar Hill tn, Coopertown tn and Orlinda  in Robertson County Tn, Tennessee!