The Robertson County Fair, All Rides Running Thursday Night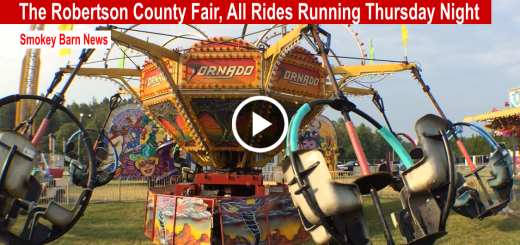 As of Thursday evening all the rides were working. See Smokey's
Smokey Barn News
Thursday August 28th, 2014
Springfield, Robertson County, Tenn.  (Sponsored Ad)
The Robertson County Fair, All Rides Running Thursday Night
Smokey started tracking Internet chatter on whether or not all the rides at the fair were running, so we went over and took a look for ourselves. As of Thursday evening all the rides were working. See Smokey's full video report.
SEE BANNER FOR FAIR SCHEDULE
Smokey Barn News (Sponsor/Advertisement)
We bring you ALL the News in Robertson County, Tennessee.
Comments
comments