Why Is Smokey Barn Founder (Jim Ball) Running For County Mayor?
(VIDEO ABOVE)
Why Is Smokey Barn Founder (Jim Ball) Running For County Mayor?
Robertson County Tennessee: (Smokey Barn News) Hello, I'm Jim Ball, the founder of Smokey Barn News. Today marks the official launch of my campaign to become the Mayor of Robertson County and I will be asking for your vote on August 2nd. Early voting begins July 13.
Whoever gets your vote, it's important that you look over all the issues facing Robertson County. What we do in the next four to eight years will dictate the next eighty.
First, let's clear up a few things. Yes, I'm really running to be the Mayor of Robertson County, and no, it does not mean the end of Smokey Barn News.
If I have learned one thing about Robertson Countians, they like the short version! So let's get that out of the way first.
Who Is Jim Ball anyway? The short version…
• Founder of Smokey Barn News
• 57 years old
• Conservative
• Over 30 years of experience working with many top Fortune 500 companies during critical periods involving rapid growth, acquisitions, and mergers.
• The developer of String Logic, a database mining technology that was one of just a handful of technologies globally to accurately predict the last presidential election and was even employed on one local race. See more below.
• Christian Conservative: I believe the Bible is the word of God. I believe that Jesus was who he said he was and qualified to do what he came to do.
• Performed Robertson County Courthouse clock restoration and has continued maintenance as a free community service.
• Married 17 years, has one son.
• Committed to family values.
• Business innovator and leader, not a politician.
• Not a member of any special interest groups.
• Self-funded. I will owe no favors.
The Long version…
Why am I running? And Why is this election so important?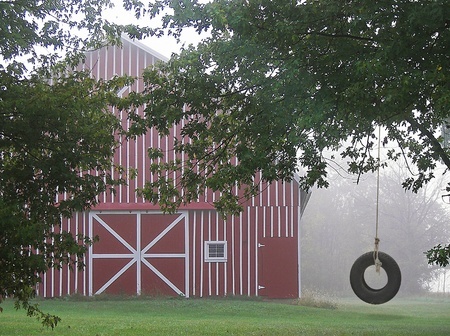 We all love Robertson County, or we'd pack up and leave. The area offers beautiful scenery and an escape from the hustle and bustle of Nashville, Clarksville and other surrounding cities. Robertson County has its issues, but it is a great place to raise a family.
In the wake of an economic boom, Robertson County is facing a precipice that will dictate the future of the county for decades to come. Decisions made in the next four to eight years will dictate the next 80. This situation has made leadership for the county hypercritical. We are being pressured by growing surrounding counties like Davidson, Montgomery, Cheatham, and Sumner. Robertson County, with its own expanding economic footprint, is already feeling that pressure in raising property values, and a lack of homes, rental property and entertainment.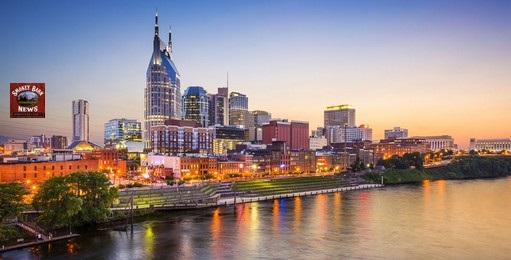 Working with many of the worlds top Fortune 500 companies for over 30 years, it was my job to assist them with data and marketing during critical periods involving rapid growth, acquisitions, and mergers. I now see myself pointing those skills at Robertson County as we too face critical decisions. As the face of Robertson County, the Mayor must be able to communicate with industry leaders.
Smokey Barn News has been an amazing journey that landed me in literally every corner of the county. It has been an 8-year in-depth look at Robertson County, and I have met many of you along the way. Running a 24/7 news organization, Smokey Barn News afforded me the opportunity to get to know just about every city and county official as well as their unique challenges, city by city. I have also been listening to you.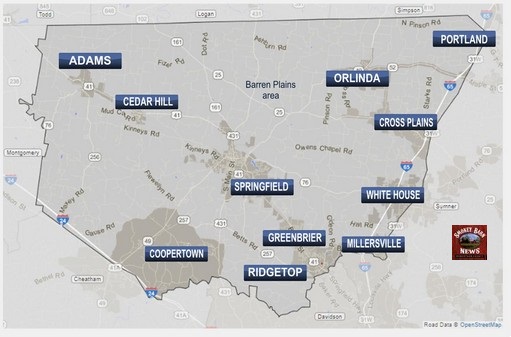 Other than school safety, road conditions, and jobs,  I have heard your frustrations about disappearing activities for our youth in Robertson County. The skating rink closed followed by the bowling alley, and recently the movie theater closed after 80 years of operation in Springfield. It seems that more and more, citizens are having to leave the county for entertainment.

It's not just bad for our children; the situation is moving money and tax revenue to our neighboring counties. As an avid roller skater myself, I too was sad to see the rink close. It was a place my son and I enjoyed together. Know that as your County Mayor, I will work hard on this problem.
I have watched my own real estate climb in value. It's great if you own property, but not everyone is celebrating. Demand for homes has exceeded inventory – a trend that started over two years ago – and it's driving up rental prices. With no homes on the market and few rental options, families struggle to find affordable accommodations. That makes it harder for companies to recruit workers into the county.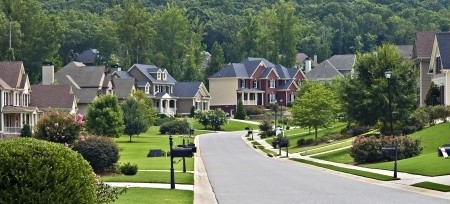 With all the demand for homes, builders are now seeing Robertson County as a cash cow. How we work with property owners and builders is again critical as we lay the foundations for decades to come.
It's a myth that you can stop growth, and the worst thing you can do is underestimate it. Growth must be steered with strong leadership. I watched first hand as the enormous pressure of an expanding technology sector in Silicon Valley sent surrounding cities scrambling as builders besieged them. I watched twice, once in the 80's and again in the late 90's, as economic booms placed enormous pressure on surrounding cities. I'm seeing the same markers here in Robertson County.
Jobs/Industry/Commuting: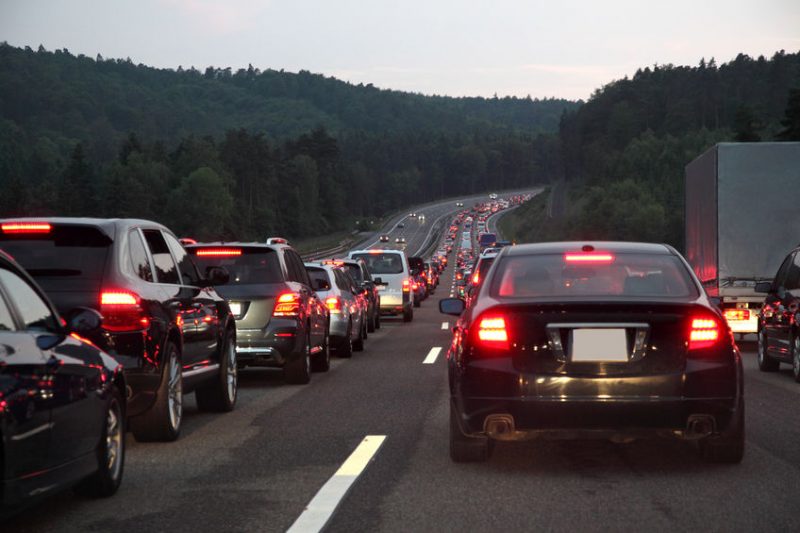 The lack of jobs inside the county means Robertson Countians are fleeing in all directions to locations like Nashville, Clarksville and Kentucky for work.
There is no reason that Robertson County shouldn't be able to attract white and blue collar jobs and reach some kind of equilibrium for commuters.
Many Robertson County roads are just not designed for the kind of traffic we put on them, and it is likely one reason we are in the top 20 counties for rollover crashes. (Full report) As your Mayor, I will push hard for safer roads and jobs, and I have the experience to do it.
Infrastructure:
Robertson County is uniquely positioned on the map. In fact, we sit in what is known as the sweet spot in the Central Eastern part of the United States. This part of the US probably comes up in board meetings every day all over the world for companies looking for Central-Eastern geographic positioning.

If we were able to solve some of our infrastructure issues like water and the airport, recruiting industry to Robertson County will become much easier. Solving our water issues will take teamwork. City and County leaders will have to work together while keeping the concerns of citizens first.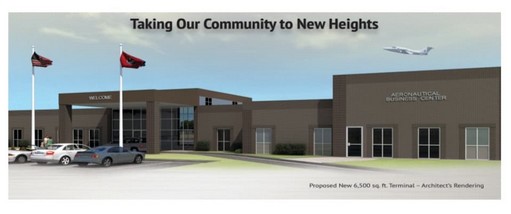 I will fight for citizens that sit in the pathway of new water lines to ensure minimal effect on both eco and private property but the problem must be solved. As an engineer in multiple fields, I will make my charter to bring data and ideas to leaders across Robertson County to get our infrastructure up to date.
Schools: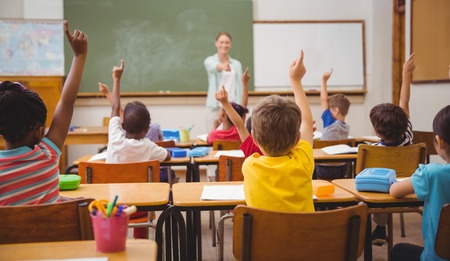 What could be more important than a good education. In the last eight years I have visited just about every school and met many teachers and principals in Robertson County. I have even had the opportunity to teach computer related classes in the district and met many students.
What I have learned is that a lot more can be done to support our teachers. Teachers paying for supplies out of their own pocket is a symptom that change is needed. Making sure our students are exposed to current technology in a safe learning environment is a must. How can we hand off the future to our children without the best education possible? Needless to say, I will make our teachers and our schools, as well as their safety, another top priority if you elect me to be your Mayor. In addition, having great schools is a powerful recruiting inducement for our existing firms to expand and for new ones that consider Robertson County.
School safety is also at the forefront of everyone's minds. Having a full-time SRO in every school has become a must. In the sea of metal detectors, camera systems,  and SRO's, there has to be a place that offers a good education in a healthy learning environment.
Every time there's a lockdown, the phones at Smokey Barn News light up with worried parents. If elected as the Mayor of Robertson County, I will make our students, our teachers, our schools, and their safety, a top priority.
FIRE/EMS/EMA/Emergency Response & Disaster Preparedness: 
After an eight-year in-depth look at fire, disaster, and emergency medical services, I am struck by the courageous people that save property and lives every day in Robertson County. It is clear that more can be done to support them and their unique needs.

As the county faces unprecedented growth, they are being stretched further and further. When a Firefighter or Medic comes to your home, do you want them fighting outdated equipment and long lours? As the Mayor of Robertson County, I will do all I can to make sure they have the best tools to serve you.
Taxes:
Simply, I expect the government to treat tax dollars like the money came out of their own pocket, because it does. You have to have a budget, things have to be done, roads have to be repaired – but consider me a conservative when it comes to your money.
Technology:
I also believe that our next mayor must be tech-savvy. With technology infiltrating nearly every aspect of our lives and government, leadership must be prepared to lead the county through the tech-maze or face wasted time, money and resources.
With over 35 years of technology experience at all levels on both hardware and software, I am ready to serve Robertson County to that end.
Remember, the Mayor of Robertson County is, in reality, part of "The 100," which consists of County Commissioners, Alderman, Mayors, and City Managers all across Robertson County. Working together we can accomplish much.
As your county mayor, I will bring experience, leadership and unrivaled research capabilities that will help the county make decisions that will affect the look and feel of Robertson County for decades to come.
More Communication between You and Government:
If elected, expect an open line of communication between leadership and residents like never before. Through technology (social media) I will bring the government out into the open to keep you informed of our progress.
What about Smokey Barn News?
If elected, I will separate myself from day to day operations, but the staff at Smokey Barn News will continue to deliver breaking news.
More about Jim Ball:
My love for the county started in 2007 when I took on the role of county horologist (pro bono) and rebuilt the Robertson County Courthouse Clock. I enjoy the responsibility of maintaining the county timepiece, and I am proud of its accuracy. Along the way, I have learned that the old clock has many fans who enjoy the heritage of the courthouse. If elected, I will continue to maintain the  Courthouse clock.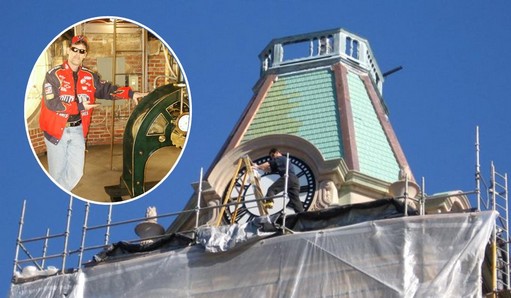 I am also the developer of String Logic, a tool used to find information stored on computers. The technology is used by many companies around the world. Aside from standard research, String Logic was successfully employed in two recent presidential elections.
String Logic was one of just a small group of companies worldwide to predict the outcome of the 2016 presidential election algorithmically on a language based platform. At a local level, String Logic accurately predicted the outcome of the State Senate District 25 race, ultimately won by Kerry Roberts, within just a small margin of error on the final numbers.

The Future is up to you:
If elected I'll put you in the driver's seat with me. We're going to improve this county together and preserve its charm and character – but for that to happen, you must vote for me this August.
Statistically, fewer than 15 percent of eligible citizens turn out to vote for local community leaders.  If you would like to see change, you will need to vote.
NOTE: Remember, if you live in any city in Robertson County, and are a registered voter, you are eligible to vote for the next County Mayor.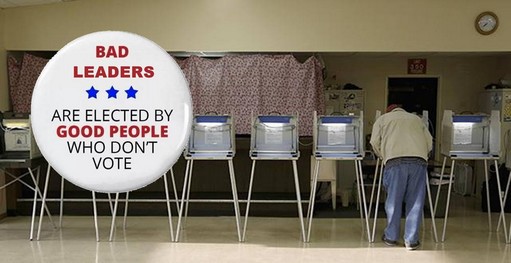 "I've been your eyes and ears, now I'm asking for you to let me be your voice."
If You would like to help?
We're not taking donations; we are a self-funded campaign. If you would like to help, instead of a donation, take your family out to dinner, and tell at least one person, "We're voting for Jim "Smokey Barn" Ball to be the next Mayor of Robertson County;" or make a sign like Ms. Mary (pictured below), and post it on Facebook/Twitter.
(Click image to enlarge)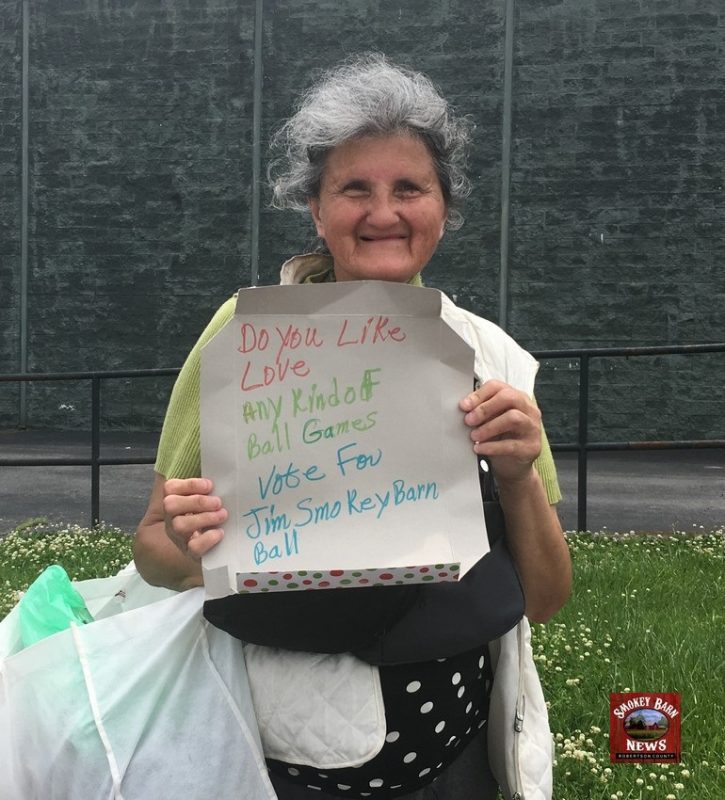 Candidate questions:
Jim@SmokeyBarn.com

Tell your friends to go to www.JimBallForMayor.com for info.
I look forward to meeting you personally in the weeks ahead as I present my case to be your voice as County Mayor.
Voting information you need to know:
Early Voting—July 13th thru July 28th
ELECTION DAY – Thursday, August 2, 2018
Last Day to Request Absentee Ballot—July 26, 2018
Not Registered?
Last Day to Register to Vote—July 3, 2018
Your Vote Matters.
Your Vote is your Voice.
Your Vote Can Change The Future of Robertson County.
VOTING LOCATION:
Robertson County Election Office – 615-384-5592
Robertson County Office Building
513 South Brown St., Room 137
Springfield, TN
www.robertsonelections.com
Email: robertson.commission@tn.gov
Other than Jim Ball, there are four other candidates running for Robertson County Mayor. They are: Joshua Evans, Margot Fosnes, Glen Guyor and Billy Vogle.
To see information and press releases provided by all the candidates running on the August 2018 Ballot, Click Here.
Smokey Barn News (Sponsor/Advertisement)



We bring you ALL the News in and surrounding Robertson County, Tennessee.


Comments
comments