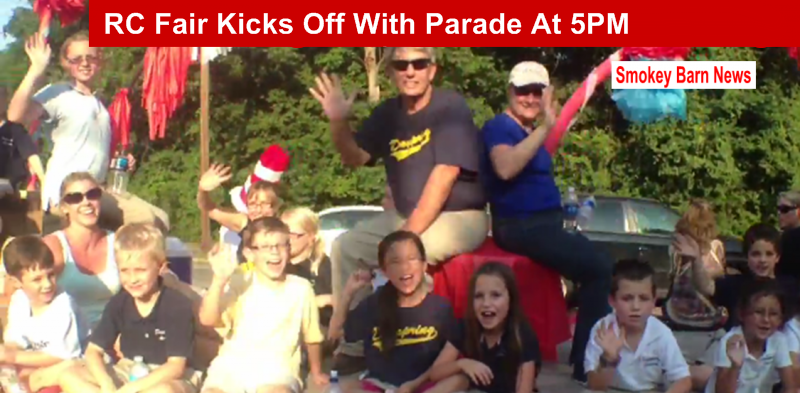 151st Annual Robertson County Fair Set For August 20-25, 2018
ROBERTSON COUNTY TENNESSEE: (Smokey Barn News) – The Annual Robertson County Fair Kicks off Monday, August 2o and this year is the 151st year anniversary. The fair will begin with its annual parade on Memorial Blvd in Springfield at 5pm. Lineup will begin at 4pm at 10th Avenue and Hill St. Cloudy skies are expected during the parade. Scattered storms are pre4dicted from 6pm throughout the evening.
The Fair Board members have worked hard over the last year to make many changes and improvements to the fairgrounds and the fair itself.
The Robertson County Fair Association is a non-profit organization that is completely self-supporting and is run solely by volunteers.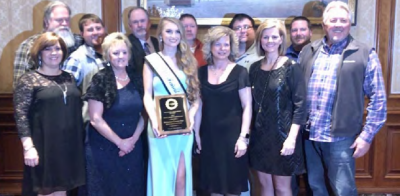 Since its establishment in 1938, the Robertson County Fair Association has celebrated all things Robertson County by promoting agriculture, education, and community involvement through quality entertainment in a family-friendly environment.
Fairest of The Fair, Arena Events For All Ages, Truck/Tractor Pulls, Demolition Derby, Robertson County's Finest in Baking, Crafts, Art, Photography, Canning, Tobacco and Livestock.
Carnival Rides, Vendors and more for the whole Family!
As a non-profit organization, the Fair Association serves as an advocate for the community through its commitment to preserving the fairgrounds, continuing our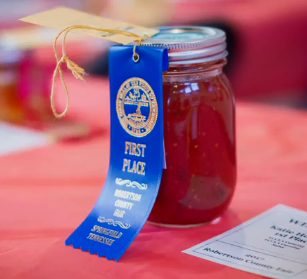 annual county fair, as well as providing a variety of entertainment and programs through our many other events.
On that note, they would like to remind everyone that the Robertson County Fair is not just the carnival rides. The Robertson County Fair is everything including the carnival. It's the arena events, the entertainment at the stage, all the entries from locals (i.e. Baking, crafts, art, photography, canning, tobacco, etc…). It's about our community coming together. It's about the 4-H, FFA and FCCLA kids being proud of the work they have done and showcasing the items and animals they have worked hard at creating or raising. So please stop in the Main Exhibit Building and check out all their hard work, they would really appreciate it.
Robertson County – Rich In Agriculture
Schedule of Events At A Glance
Monday – Thursday
$12 Pay One Way  – Includes Carnival Rides
Senior Citizen Nights  (Age 60 & Older) Bring a bag of school supplies
(pencils, pens, notebook paper, crayons, etc.) for FREE Admission
DOES NOT include Carnival Rides
Friday and Saturday
Adults $10, Students $5 (Students are through  High School age only) DOES NOT include Carnival Rides
Saturday 3:00 PM – 7:00 PM 
Armband Special for Rides $20 plus Regular Gate Admission 
Alter Ego Ride (see video below) – will require 2 tickets in addition to Armband**

MONDAY, August 20th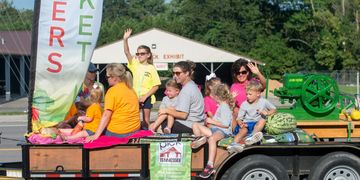 • 5:00 PM Fair Parade (more info)
• 7:00 PM Pedal Pull (Ages 1 -10) – Register – Arena by 6:45 PM NOTE: Due to impending weather the Pedal Pull scheduled for tonight has been postponed until Tuesday night.
• 9:00 PM Open Dance Party hosted by DJ Johnny Garnder

TUESDAY, August 21st
• 2:00 PM Open Baking
• 5:00 PM CloverStyle Show/Fun with Fashions – To register: (615) 384‐7936
• 7:00 PM Motorcycle Races – Arena (Sign Up at event – 5:30 – Practice) • 7:00 PM NOTE: Due to the promoter being in the hospital, we have had to cancel the dirt bike event for Tuesday night. We apologize for the inconvenience.
Dairy Show – Livestock Pavilion – To register: (615) 384‐7936
• 9:00 PM Rickie Lee Tanner – Century Stage

WEDNESDAY, August 22nd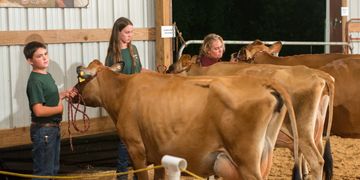 • 7:00 PM Beef Show – Livestock Pavilion – To register: (615) 384‐7936
• 7:30 PM Praise & Worship Night – Arena

THURSDAY, August 23rd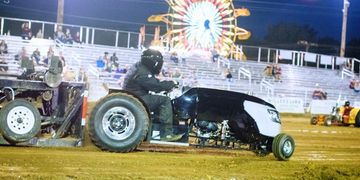 7:00 PM Mini Rod Pull – Arena

FRIDAY, August 24th
6:00 PM Sheep Show – Livestock Pavilion – [email protected]
7:00 4X4 Street Legal Truck Pull – Arena (more)
7:00 PM I AM SPARTACUS – Century Stage
9:30 PM Midnight Madness $20 Arm Band – Free Gate Admission

SATURDAY, August 25th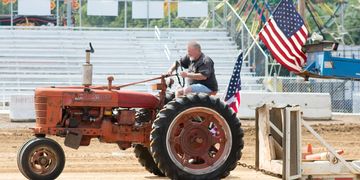 9:00 AM Pullet Sale – Livestock Pavilion – To register: (615) 384‐7936
10:00 AM Pet Show – Livestock Pavilion – Registration at 9:30
10:00 AM Antique Tractor Pull – Arena
3:00 PM Goat Show – Livestock Pavilion (more info)
4:00 PM 4-H Share the Fun Talent Show – Century Stage (more)
7:00 PM Demo Derby – Arena (more info)
7:00 PM Devin Williams – Century Stage

Coming in August to the Robertson County Fair . . .
Alter Ego The Ride

For more information go to RobertsonCountyFair.com or call (615) 382-1007 or email questions about participation at [email protected]

Smokey Barn News (Advertisement)


We bring you ALL the News in and surrounding Robertson County, Tennessee.