Public Notices, Community Events & Announcements

Public Notices, Community Events & Announcements 
ROBERTSON COUNTY & SURROUNDING MIDDLE TENNESSEE
SPIRIT: THE AUTHENTIC BELL WITCH EXPERIENCE, Oct. 19,20,21 & Oct. 26,27,28 at 7 p.m.
Ticket Prices are $10-Students and ($8 on Thursday night—which is "student night") $20-Adults. Group tickets are available.
As you sit on the grounds of the farm that once belonged to the Bell family, Spirit will take you on an eerie journey that began in 1804. That's when John Bell uprooted his family and moved to a beautiful area on the Red River, now known as Adams, unaware that the grounds were already occupied by the later-coined "Bell Witch." Tormenting the family for years, moving objects, and even pinching and slapping family members, the events culminated in John Bell's mysterious death in 1820. The mystery of the Bell Witch remains unsolved to this day. Come join us and experience how the legend began. Spirit is written by Adams native David Alford, now starring in TV's Nashville.
To purchase tickets for "Spirit", Click –> HERE

October 20 Pleasant View – Cruise'n N Groove'n "Trunk Or Treat"
Friday at 5 PM – 8 PM – Come Join us at our NEW location……………..Pleasant View Village, 214 Village Square, Pleasant View, TN 37146. Exit 24 off I-24 between Nashville and Clarksville.
This is a CRUISE – IN, not a car show and we welcome all Classic Cars, Customs, Rat Rods, Muscle cars, Trucks and Motorcycles. Spectators are welcome and there is NO admission fee for anyone.
The theme for this month is: TRUNK N TREAT
Break out the costumes, visit each of the car owners and sample their TREATS!
The Pleasant View Village offers up better parking for the car owners, more choices for FOOD, shopping for anyone interested and much better parking for the public.
Times: 5:00pm – 8:00pm. Parking for the Cruise-In vehicles will be in the Village Square and around the Roundabout. The Public parking will be in front and back of the Village and can walk thru one of the breezeways to enjoy the Cruise-In or eat at your favorite restaurants.
All invited, the event is FREE……Cruise on in & listen to great music and visit with the car owners. For more info, please call (615) 746-0600

October 21 Oakland Baptist Church – Hayrides, crafts, food, and trunk-or-treating
Oakland Baptist Church 5740 Highway 76E, Springfield. Saturday, October 21st 5-8 PM. Hayrides, crafts, food, and trunk-or-treating. For more information and to register visit oaklandbaptist.net

October 21 2nd Annual Craft Fair – Byrum-Porter Sr Center (Orlinda)
From 10 to 4 pm. If you would like to have a table to show off your crafts for sale call 615-654- 3161. Mark your calendar to attend this event. Lunch counter will be open. Come check us out.

October 24: Greenbrier Middle School PTO Fundraiser
"Harlem Wizards Basketball Game"
Tuesday, October 24 at 6 PM – 9 PM @ Greenbrier High School (Tennessee)
126 Cuniff Street, Greenbrier, Tennessee 37073
If you like the Harlem Globetrotters, you will LOVE the Harlem Wizards. The Harlem Wizards will come to GHS to play the teachers from GMS, GES, GHS, & Watauga. You can order your tickets at GMS or online at www.harlemwizards.com
For more info contact Jennifer Woodard: greenbriermiddleschoolpto@gmail.com

October 25 Classic Tin Cruise In's "Truck or Treat"
Wednesday, October 25 at 5 PM – 8 PM – Decorate your cars, trucks or motorcycles and bring the candy for the kids!! Everyone is Invited and the community loves it! Safe for the kids! Make sure there is an adult with your little ones please!! 2008 Memorial Blvd, Springfield, TN (parking lot next to Burger King)

October 26 OCT Trick or Treat at the Stokes Brown Public Library
Trick or Treat at the Library is Thursday, October 26th, 2017 from 5-7 pm. Games will be set up in the Community Room. Students from the TN College of Applied Technology will be here decorating nails and spray-coloring hair for everyone. Come dressed in your Halloween best and get your photo taken! Plus, CANDY!

October 28 Fall Festival at Bethlehem Baptist Church
The evening begins at 5:00 with trunk-or-treat, free bbq supper at 5:45 then games, silent auction, hayrides and a bonfire.
Bethlehem Baptist Church 5081 Bethlehem Rd. Springfield, TN

October 31 – Payne Chevrolet "Truck N Treat"
Local businesses/organizations welcome to participate in their Truck N Treat this year. If you are interested contact Samantha True at Payne by phone or email." Samantha True: strue@paynechevrolet.com 615-384-5573 or click the banner below

October 31 Chili off the Square – Robertson County Senior Center
Tuesday, October 31 at 11 AM – 2 PM at the Robertson County Senior Center  located at 601 S Locust St in Springfield, Tennessee. HALLOWEEN DAY
The tradition still brews!! Rain or Shine! Inside/Outside Dining. To Go Orders Welcome. Costume optional but always fun! CHILI Hot Dog Frito Chips Drink Dessert $5

October 31 Epiphany Baptist Church Annual TRAIL OF TREATS
Epiphany Baptist Church invites you to the annual TRAIL OF TREATS on Halloween Night from 6-8 PM at 211 1st Ave W. in Springfield. This free community event is indoor and family friendly! We will have various treat stations along with free apple cider and hot chocolate. Come see us!

November 4 Meeting of the Robertson County Republican Party. 
Saturday, November 4th is our next meeting of the Robertson County Republican Party. Our guest speaker is Bill Lee, President of the Lee Company and now a candidate for Governor of Tennessee. Bill will share his vision for our great State and the things he believes we need to do to achieve that vision. 2018 is set to be a big year for politics and it is important that we know where all the candidates stand on the issues important to us. So please don't miss this meeting. We will also have our town hall meeting with Senator Roberts and Representative Kumar.
We meet at the Senior Center, 601 Locust Street, just off the square in Springfield. You are invited to join us for breakfast at 8:30, with the program beginning at 9:00. Everyone is invited, so come on out and bring a friend!

November 7 – Veterans Musical Celebration – RC Senior Center
Celebration includes a patriotic ceremony as well ass patriotic tunes performed by the RC Community Band. This free event begins at 7pm  at 601 S Locust St in Springfield, Tennessee. Light refreshments will be served before a final performance of various musical selections.

November 11 2017 Poinsettia Open House – South Central Growers, Inc.
Please join us for the South Central Growers 2017 Poinsettia Open House and enjoy a tour of our Poinsettia Crop. 1 free poinsettia for each visitor with additional poinsettias available for purchase. A great opportunity for Christmas photos!
*All sales proceeds will benefit Hero Hunt, Inc.

ONGOING EVENTS
Every Wednesday Night "Classic Tin Cruise In"
April 26 through October every Wednesday night from 5 PM to 9 PM. Bring your car, truck or bike  to 2008 Memorial Blvd., Springfield (between Hardee's and Burger King) For more info call Shelby Horner 615-336-2257
Byrum-Porter Senior Center In Orlinda
Byrum-Porter is again selling 16 oz Bags of (pieces or halves) Pecans. They are just $12 a bag so stop by and get ready for the Holiday Baking Season.
SHIPS (the Tennessee State Health Insurance Program) will be here several times in October to provide answers to your open enrollment Medicare questions. Call us at 615-654-3161 for more information about dates and times. This is a free service that does not represent any specific program but can provide answers about all the programs that are available and the cost.
3rd Friday Every Month – "Cruise'n N Groove'n Cruise-In" In Pleasant View
The Town of Pleasant View invites you to attend our monthly cruise-in on the 3rd Friday of each month thru October……..Times: 5:00pm – 9:00pm in "Olde Town" on Main Street.
We welcome all Classic Cars, Muscle cars, Trucks and Motorcycles. Spectators are welcome as well. Bring the family and enjoy the cars and people.
Each Month there will be the Mayor's Choice Award and each month will have a different THEME.
All invited……Cruise on in & listen to great music and visit with the car owners.
For more info, please call (615) 746-0600
Every Saturday: Robertson County Farmer's Market 
Come join us for the market at the Baggett warehouse at the Robertson County fairgrounds on Memorial Blvd. in Springfield every Saturday from 8:30am – 12 pm. The Fairest of the Fair will be occupying our normal location but we will be just down the road a bit. Look for the Farmer's Market flag!
Lots of new vendors and all of your local favorites!
Homemade soap/lotion, crafts,quilt, baked goods, crafts, musicians, and food trucks.
Springfield: Stokes Brown Public Library EVENTS
Lego nights, American Girl Club, Movie nights, Learn sign language, Adventure Science, Hot wheels nights, Sewing club, Open Mic lip sync nights, Fencing club, chess tournaments, Teen nights, Book club and more…. Click here for more info
Robertson County Senior Center Monthly Calendar
RC Senior Center: 601 S Locust St, Springfield, Tennessee 37172. Hours of Operation: Monday-Friday 9:00am-4:00pm. Mission:Our mission is to promote independence, wellness, and advocacy for 50+ adults, their caregivers, and their families.
We offer activities like pot-luck suppers, health fairs, breakfast trips, exercise classes, bingo, corn hole tournaments, crochet and knitting classes, music, Bluegrass nights, Friday night dances and appreciation events. The calendar is always full of events, road trips and opportunities to gather and have fellowship with old friends and new ones.
Phone(615) 384-6367
Email: elaine@rcseniorcenter.com Newsletter & Calendar
Smokey Barn News (Sponsor/Advertisement)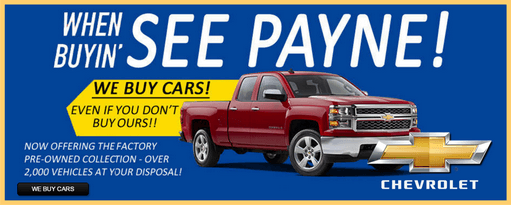 School events, church events, community fundraiser events, community gatherings, fundraisers, Announcements, Public Notices & rallies in Springfield, Greenbrier, Adams, Ridgetop, White House, Cross Plains, Millersville, Cedar Hill, Coopertown & Orlinda in Robertson County Tn, Tennessee!