2 Injured After ATV/Pickup Crash And Ignite In Cedar Hill
CEDAR HILL (Smokey Barn News) – Two people were transported to area hospitals following a fiery crash involving an ATV and a pickup Sunday morning.
The crash occurred around 11 am at the Glen Raven, Carr Rd intersection around 11 am. LOCATION OF CRASH A citizen calling 911 said they heard the crash followed by people screaming.
When members of the Pleasent View Volunteer Fire Department arrived, both vehicles were fully involved.
According to Robertson County EMS, two people, a 17-year-old male, and an 18-year-old male (both from the ATV) were transported to area hospitals in serious condition. No word on the cause of the crash.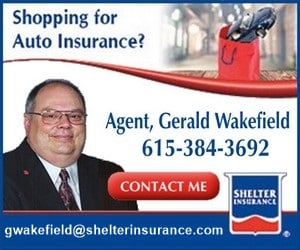 Officials told Smokey Barn News that a father with three children in the pickup were not transported and did not sustain serious injuries.
Officials advise citizens to be extra cautious on our roadways today as 4th-of-July celebrations draw people out to enjoy the holiday.
Robertson County EMS, the Robertson County Emergency Management Agency, the Tennesee Highway Patrol, and the Pleasent View Volunteer Fire Department all responded to the scene.