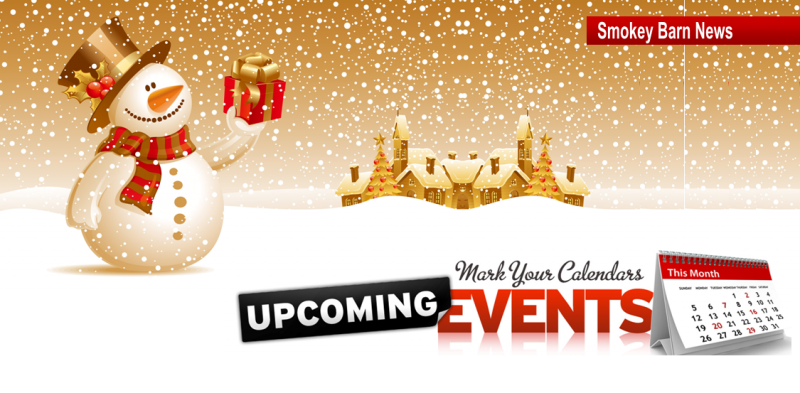 2020 Christmas Parades, "Winter Wonderland", Light Shows, Coat Drive & Holiday Events
ROBERTSON COUNTY TENNESSEE: (Smokey Barn News) –The 2020 Christmas season is approaching fast, are you ready? The City of Springfield will kick off the season with the first Christmas parade in the county set for the Saturday before Thanksgiving per tradition except for this year the parade will take place in the evening with lighted floats. Below is a list of all the local parades scheduled including a special parade for a little boy fighting Leukemia, Winter Wonderland, a Turkey shoot, Coat drive and more holiday events you won't want to miss. Mark your calendars and save the dates and reload this page often for newly added events throughout the season.

Reload this page often to see new events added… 

NOTE: Ongoing weekly events listed below upcoming events

FRIDAY, DECEMBER 4: Ridgetop Christmas Parade
Ridgetop Parks is happy to announce the annual Christmas Parade sponsored by the Ridgetop Natural Gas Department, December 4th starting at 7 p.m. More details soon. Get your ideas flowing for floats!!!!

FRIDAY, DECEMBER 4 Goodlettsville Virtual Tree Lighting Ceremony AT 6 PM CST – 6:30 PM CST
Hosted by Goodlettsville Parks and Rec – Online with Facebook Live
Join us Live on Facebook beginning at 6:00pm on Friday, December 4 for the annual lighting of the Goodlettsville Christmas Tree. The virtual Tree Lighting Celebration will feature holiday music, a Christmas story told by Santa Claus himself, and the first official lighting of the new Christmas Tree at Goodlettsville City Hall.
Please note that this is a virtual event. Attendees must participate virtually to remain in compliance with Metro Health Order 12 limiting gathering sizes to 8.

SATURDAY, DECEMBER 5: Cross Plains Christmas Parade at 10:00 AM
Join us for the Cross Plains Christmas Parade at 10:00 AM on Saturday, December 5, 2020. This year's theme is Cross Plains Crazy Christmas!
There are cash prizes for the best floats in our parade. If you would like to participate, click here to download information and an application form!

SATURDAY, DECEMBER 5, 2020 White House Christmas Parade AT 1 PM 
The theme for the 2020 Christmas Parade is Frontline Workers Appreciation. The Grand Marshal will be Dr. Sabi Kumar. If you are interested in participating in the parade, please complete the participation agreement form by Thursday, November 30th and return it to the Parks and Recreation Department. If you have any questions, please call 615-673-4350 ext. 2114


Reload this page often to see new events added… 

SATURDAY, DECEMBER 5, 2020: Robertson Toy Run AT 1 PM CST – 1:45 PM CST – Douglas and Company
Hosted by Robertson Charter cmt/abate, Inc.
"I know 2020 has been a turbulent year, but there are still needy children in our community and it's still Christmas, ho, ho, ho!
On Saturday 05, December 2020 at about 12:00 noon we'll begin to gather at Douglas & Company at the intersection of TN-257 and US-431. If you arrive hungry there is plenty of good food inside.
At or about 1:00pm it's kickstands up as we ride through the countryside (weather permitting) to Ebenezer Baptist Church on Ebenezer Road in Greenbrier, Tennessee. Members of the church as well as members of the Greenridge Civitans Club will be there to greet us as we arrive.
Not on a bike this year or just a bit too chilly? Not a problem – drive a car or ride with someone. Let's again make Christmas happen for the needy in our County.

SATURDAY, DECEMBER 5: (Greenbrier, TN) "Christmas in the Commons" from 11am-4pm 
Where: Intersection of US-41 S and College St, Greenbrier, TN 37073
The GreenRidge Chamber of Commerce welcomes you to attend a Christmas Street Festival with over 30 vendors. Gifts, clothes, and food. This is a perfect opportunity to safely shop for Christmas gifts while outdoors. All booths will be at Town Square Commons and along Railroad Street from 11am-4pm.
and…
A life size snow globe as a holiday selfie opportunity for all to enjoy.
and…
The Polar Express is coming to town! Train rides will be provided for all to enjoy on historic Railroad Street. Special thanks to the GreenRidge Chamber of Commerce and sponsors. The Polar Express will run from 11am-3pm.
SATURDAY, DECEMBER 5: Greenbrier Christmas Parade @ 4 PM
The City of Greenbrier's presents "A Christmas Carol" parade and tree lighting on December 5, 2020 starting at 4:00 PM.
Lineup begins at 3:00PM at Greenbrier Elementary School and ends at Greenbrier High School. Everyone is encouraged to dress up in the Christmas Spirit!
Parade applications are now available! 1st, 2nd and 3rd place float winners will be announced, so don't forget to decorate with lights and "A Christmas Carol" theme.
SPECIAL ANNOUNCEMENT…
City of Greenbrier, Tennessee announced Tuesday, December 1st:
In the interest of public safety, we regret to inform you that the City will not be holding the tree lighting ceremony after the parade on Saturday. 
The parade will start at 4:00 pm. The City is taking every precaution to keep our employees and residents safe during this time. In doing so, the lobby at City Hall will remain closed until January 2021; however; the drive-thru will remain open during business hours 8:00 am – 4:00 pm. Please call City Hall at 615-643-4531 if you need to schedule an appointment.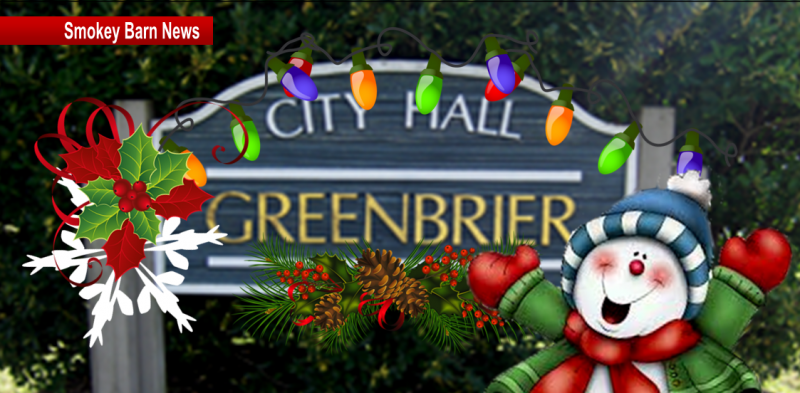 SATURDAY, DECEMBER 5: Portland Christmas Festival & Parade – "Songs of the Season" AT 5:30 PM CST
106 Main St, Portland, TN 37148-1218, United States
Hosted by Portland Chamber of Commerce
Main Street activities from 3-5pm (including visit with Santa, cookie decorating, live nativity, live music from Rockland Road and more)
City tree lighting at 5pm
Parade beginning at 5:30pm (begins at Freedom Drive and ends at Portland East Middle School)
Call 615-325-9032, stop by or receive an application via emailing by requesting one through [email protected]
Call 615-325-9032 for additional questions.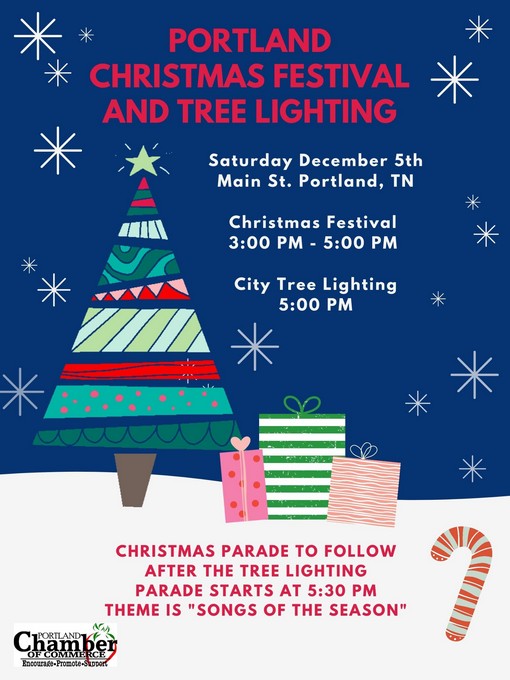 W.D. Crowder Funeral Home Annual Candlelight Service – December 6
Our annual Candlelight Service will be live-streamed only this year due to COVID-19 Pandemic Sunday, December 6, 2020 at 3pm. Pastor Mark Washington, Pastor Robert Gardner, Minister Paula Farmer, Pastor Emanuel Haygood, Tab Blakemore, Rev. Quinton Yates Jr., and Justin Chatman will all be in the house.

SUNDAY, DECEMBER 6: Pleasant View Christmas Tree Lighting AT 4:30 PM CST at the Pleasant View Community Park
Hosted by Parks and Recreation – Pleasant View, TN

TUESDAY, December 8: Cookies and Milk with Santa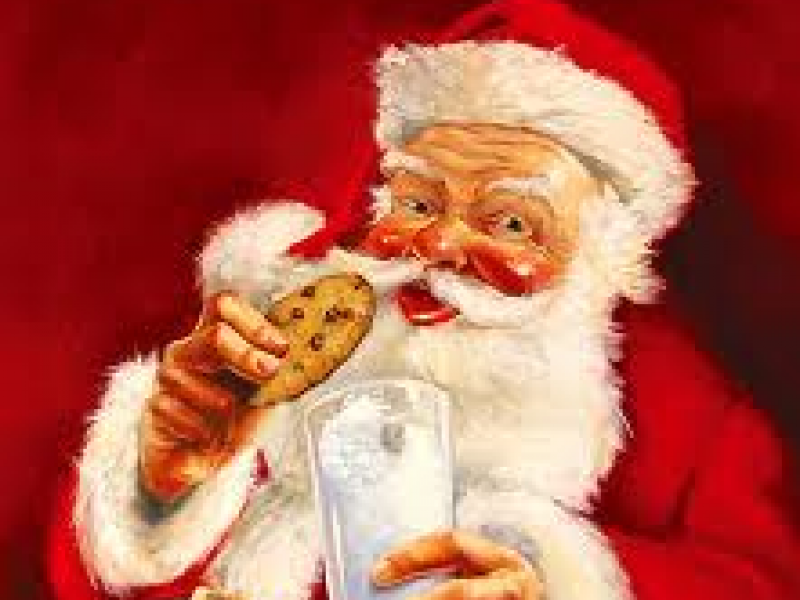 Ebenezer Baptist Church will be hosting Cookies and Milk with Santa on Tuesday, December 8th from 6pm-8pm.
Everyone welcomed!

FRIDAY, December 11 4:30 – 6:30 pm Byrum Porter Senior Spaghetti Dinner Fundraiser – last fundraiser for this year

Drive-Thru Spaghetti Dinner
Spaghetti, meatball, roll and dessert $10
We deliver to your car in a microwavable container
9123 Tennessee Highway 49, Orlinda, Tennessee 37141
Phone: (615) 654-3161
Email: [email protected]
Check out our website or follow us on FaceBook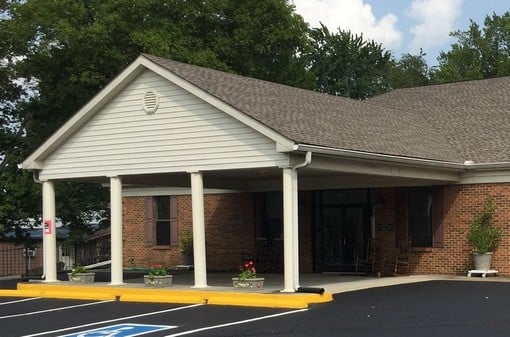 SATURDAY, DECEMBER 12: Millersville Christmas Parade @ 2PM
Contact the Millersville Public Library to reserve your parade spot. Phone: 615-448-6959 or email [email protected]
The parade theme is Cozy Hometown Christmas. We encourage parade participants to decorate their vehicles and floats in any style that they would like. Please no Santa costumes, we will have a Santa Clause at the end of the parade so we ask that you not have anyone dressed up in a Santa costume though Santa decorations are fine.
The parade is free to participate.
The parade route will begin on C Smith Road and Highway 31W in front of Wades lawn service. It will head south on Highway 31W to the Paschall truck lines parking lot where vehicles can be staged to pick up participants if needed. Participants may begin lining up at 1 PM. The order will be first come first serve with the grand marshal leading the parade and Santa Clause ending the parade. All participants must be in line at 1:45 PM to be included in the parade
You may throw candy but we asked that it be securely wrapped/packaged and encourage plastic baggies to make it easier for cleanup.

December 11-23: Winter Wonderland Of Lights! Travis Price Park, Springfield MAP
Winter Wonderland Lighted Trail!
Drive-Thru at J. Travis Price Park In Springfield
FREE ADMISSION
The City of Springfield's annual holiday lights tradition will continue this year, but will look different due to COVID-19. Viewing will be limited to drive-through only from 5:30 p.m. to 9:00 p.m., December 11-23, 2020 at J. Travis Price Park. Since visitors must remain in their vehicles, the City of Springfield has extended the opportunity to additional nights.
"The City of Springfield's Christmas spirit will not be dimmed and the excitement of the lights and beautiful scenes will shine bright," said Terry Martin, Springfield Parks & Recreation Director.
Winter Wonderland, presented by the Springfield Parks & Recreation Department, is sure to create lasting memories as hundreds experience the captivating display of thousands of lights and more than a dozen holiday scenes.
Don't forget to wave at Santa and Mrs. Claus, available on Friday and Saturday nights only.
Admission is free.
In preparation for Winter Wonderland, J. Travis Price Park is closed to the public.
(FREE EVENT) Enjoy one of the largest show of lights, fantasy scenes and festive decorations north of Nashville. So pile the kids in the car and come see the show!
Location: Travis Price Park: 4155 Wilks Rd, Springfield, TN
Gates open at 5:30pm and close at 9:00 pm.

Millersville Lions club Christmas toy giveaway
Residents of the city of Millersville only. For ages three months to 13 years. Appointment required.
Number of toys limited by donations received contact Pat Fuller at 615-598–8719 between 12 PM and 6 PM or email [email protected] must be the parent of the child to participate.

(Greenbrier, TN) A "Christmas Village" Light Display: Intersection of Candy & Old Greenbrier Pike behind Greenbrier Church of Christ on Hwy 41 MAP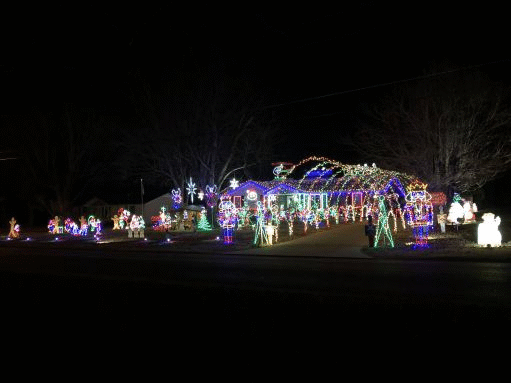 (Adams, TN) Christmas Light Show 
The Whitlow property at 220 S. Commerce St, Adams is decorated and ready for viewing. We have approximatey 20,000 lights and over 300 yard decorations. The house is decorated in front and back, the front is on Commerce St and the back is on Church St.

Thomas's Closet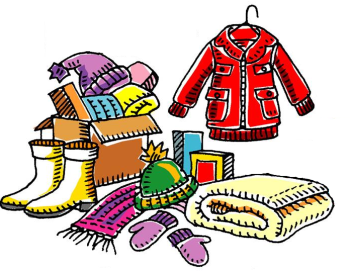 10-year-old Thomas Barnett of Greenbrier has a heart for the homeless and he has a message for anyone facing hard times; "It can still get better."
Thomas delivers his message of hope during the Christmas season through gifts of coats and blankets. He calls it Thomas's Closet.
Thomas's Closet is dedicated to helping keep Robertson and Davidson County's homeless population warm for Christmas and now you can participate.
2020 Christmas Season
"For the past four years we have been collecting gently used blankets and coats to distribute to the homeless in Robertson & Davidson County. Because of the outpouring of support we have received in the past few years we have been able to donate hundreds of items to the homeless shelter to keep our community warm during the cold winter months.
"We have put so much thought into how we can safely continue with our program this year. Due to safety concerns related to Covid-19 we will not be able to accept physical donations this year. What we would like to do instead is accept donations through Go Fund Me.
"All donations will go towards purchasing items to keep our community warm this year. If you would like to donate to
Thomas's Closet we would greatly appreciate it. Any amount will help.
"Thank you so much for joining us in our endeavor to keep our community warm.
"Please visit us on Facebook to see what we are about and to follow this year's journey. Thank you for helping us bless others again this year.

(Cross Plains, TN) Dancing Light Show To Music – Brownstone neighborhood
"We are back at it with the Christmas light show in Cross Plains and John Fleming has done it again, but even bigger and better ! 225 channels of lights dancing to the music from your vehicle( just pull up and tune in) The show will run from Nov. 26th to Dec. 27th from 5:10pm to 9pm Monday-Thursday, 5:10pm to 10pm Friday-Sunday.
John Fleming
The address is 8208 brownstone ext Cross Plains 37049

2020 Lights On Logan light Show – (Greenbrier, TN) Over 35,343 lights synchronized to 388 channels of computer-controlled animation. The show will be running from December 1 – December 31 from 5 p.m. until 10 p.m. Address: 2760 Logan Road Greenbrier, TN. MAP The light show runs every 24 minutes from 5:00 p.m. until 10:00 p.m. (11 p.m. on Fridays and Saturdays) Tune your car stereo to 103.9 FM when you arrive to hear the show.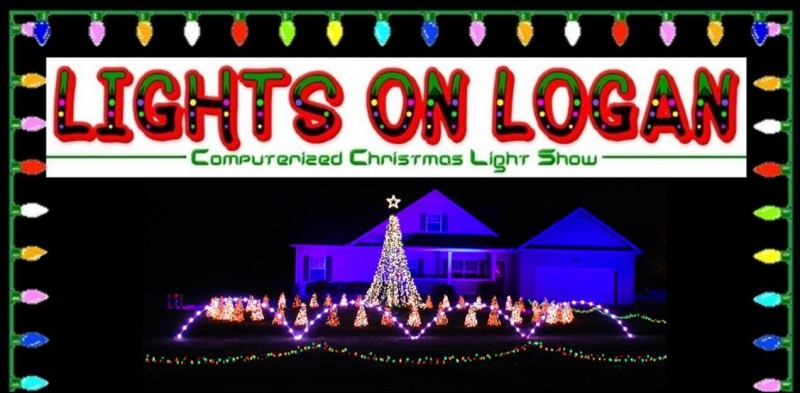 POST YOUR LIGHTS
If you are proud of your Christmas Lights and decorations and you are comfortable with hundreds of people driving by your home, send us a video or photo to [email protected]
If you know of any other great light displays in the area, let us know. Email [email protected]



Reload this page often to see new events added… 

ONGOING WEEKLY EVENTS
Wednesdays,  – Celebrate Recovery – Springfield Baptist Church

Springfield Baptist Church has a rich history of Celebrate Recovery. It is being retooled and relaunched soon. Celebrate Recovery is a Christ-centered, 12 step recovery program for anyone struggling with hurt, pain or addiction of any kind. Celebrate Recovery is a safe place to find community and freedom from the issues that are controlling our life.
SCHEDULE
Wednesday at 6:30 PM
LOCATION
Springfield Baptist Church
400 North Main Street, Springfield, TN 37172
<<Enter the small chapel on the Main Street side of the church.>>
Email the church for questions or more info at: [email protected]

NOTICE: Food Assistance Available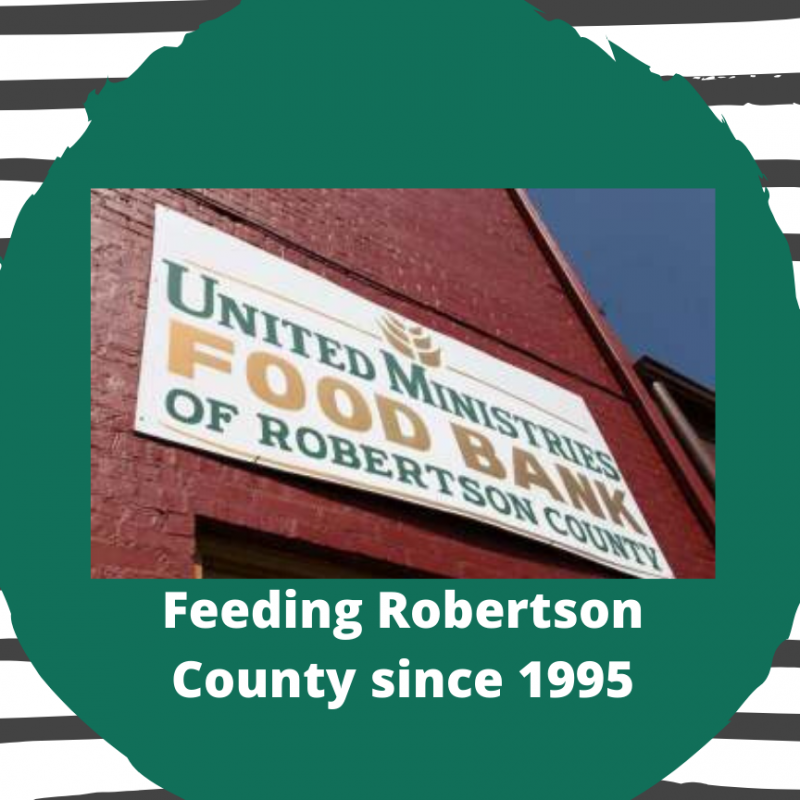 The United Ministries Food Bank would like to inform the residents of Robertson County that they are still helping with food needs.
If you are struggling to put food on your table they can help.
They are located at 808 S Main St. (beside Cope). Familes need to have ID's and Birthdays dates for all living at their residents.
Residents are welcome to come in monthly for assistance. If you have questions please call 615-384-8306.
Hours: Open Monday thru Thursday 10:30AM to 1:30 PM.

Notice: Food Pantry – Bethlehem Baptist Church Drive By Pantry 
Please drive up to Building A from the Hwy 76 entrance. Residents are asked to show proof of residence and an SSN# for each resident.
The drive-by pantry will be open on Wednesdays from 11am to 1pm.
NOTE: Beginning 9/2/2020 the pantry will be open 4:00-6:00 pm on the first and third Wednesday evenings of the month.
Bethlehem Baptist Church – 5081 Bethlehem Road – Springfield, TN. 615-643-0333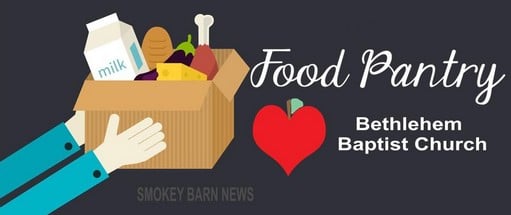 Reload this page often to see new events added… 

LOCAL LIBRARY EVENTS
Springfield, TN

Millersville, TN

White House, TN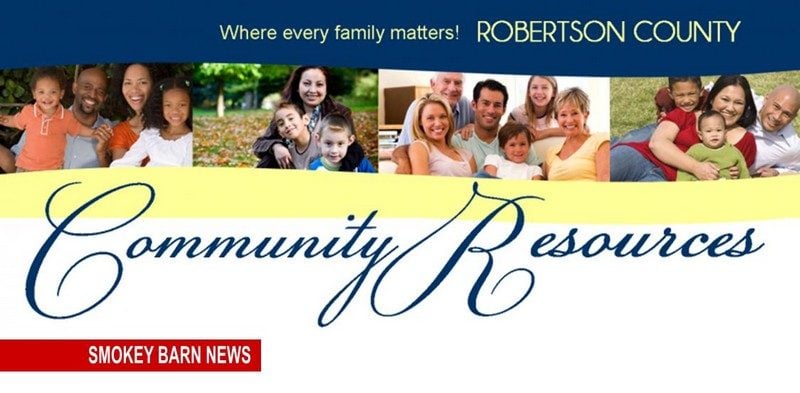 For A Full List of Family & Community Services, Resources & Meetings
School events, church events, community fundraiser events, community gatherings, fundraisers, Announcements, Public Notices & rallies in Springfield, Greenbrier, Adams, Ridgetop, White House, Cross Plains, Millersville, Cedar Hill, Coopertown & Orlinda in Robertson County Tn, Tennessee!