It was a beautiful and fun parade in Adams Tennessee today, especially…

Smokey Barn News
Saturday November 29, 2014
Adams, Robertson County, Tenn.
 A Parade To Remember… Adams Tennessee
Christmas Parade 2014
It was a beautiful and fun Christmas parade in Adams Tennessee today, especially the Santa in the outhouse float. We're still laughing about that one over here.
Though the parade was happy and fun (just as Mayor Brooksher would have wanted it) there was a little sadness in the air. Smokey had to work a little harder to coax some of the sad faces to smile for our camera.  It was clear that Mayor Brooksher had touched many lives in Adams and Robertson County.
After the parade, city officials held  a moment of silence in remembrance of Omer Gene Brooksher. Smokey did our best to capture the day for you in photos.
If you would  like to learn more on Mayor Brooksher's sudden passing click here.
We have a small album for you below but if you would like to see Smokey's full album of almost 300 photos click here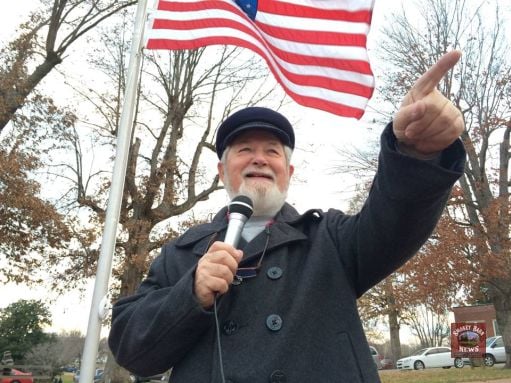 RELATED STORIES:
Adams Officially Announces New Leadership After Mayor Passing
Adams Beloved Mayor Omer Gene Brooksher Dies, He Was 77
Smokey Barn News (Sponsor/Advertisement)
We bring you ALL the News in and surrounding Robertson County, Tennessee.