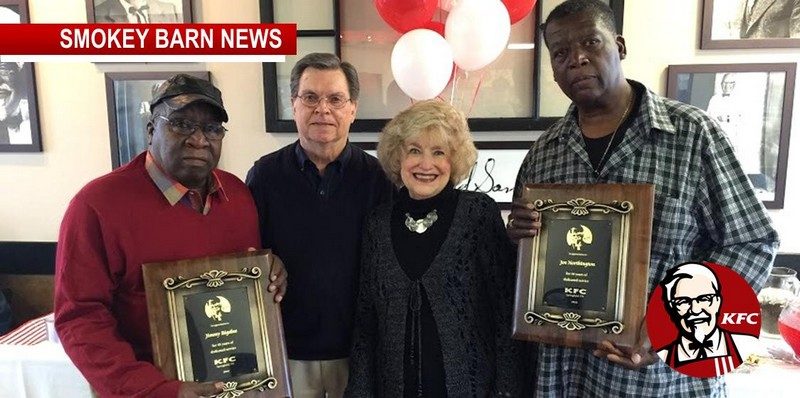 After 45 Years At Springfield KFC Jimmy And Joe Retire 
(See photo album below)
SPRINGFIELD TENNESSEE: (Smokey Barn News) – Whether you know them or not, you probably know their work.  Joe Northington and Jimmy Bigsbee have been helping the KFC in Springfield fry chicken for 45 years, today it was time to say goodbye.
KFC owner Robert Fulwood, employees, friends and family all showed up at KFC Saturday afternoon to help Jimmy and Joe celebrate their time at KFC. It was an emotional farewell filled with memories, laughter and food.
The year, 1971, Kentucky Fried Chicken arrives in Springfield Tennessee for the first time. Joe Northington and Jimmy Bigsbee waste no time joining the team at KFC, a job they would both hold for the next 45 years.
Back in 1971 the Springfield KFC sat on the corner of 5th and Memorial. Later it would be moved to its current location, Batts Rd and Memorial. MAP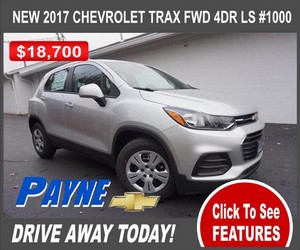 "On July 8th, 1971 (the second day we opened) Jimmy started working for us, he was a teenager, Joe came a year later," said owner Robert Fulwood. "We grew these two up, Jimmy and Joe, they grew up with us."
" They both started working up the ranks and have been managers for a long-long time. The people in Springfield don't really know who the owners are, your employees are the ones that are important, they're the ones that meet the customers. We ran the business together, it's been a tremendous relationship," Fulwood said.
Turning towards Jimmy and Joe, Fulwood said, "We love you guys."
Jimmy Bigsbee (aka Chicken Man to the locals) told Smokey Barn News that he was just 21 when he joined KFC back in 1971. Bigsbee said after 45 years of chicken he still likes it and even started raising his own chickens— for the eggs, he said with a big smile.  "Bob Fulwood, was always there for me when I was having a hard time, I just think the world of him," Bigsbee said.
Joe Northington has been with KFC for 44 years, Jimmy joined about a year earlier, in fact Joe said Jimmy helped with his training. Smokey Barn News asked Joe if any memory stands out in his 44 years at KFC. "I remember one robbery we had, that stands out, that was back in 1974 at the 5th Ave store. Fortunately no one was injured though the guys did get away with some cash," Joe said.
Other than the one robbery, most of Joe's memories are good ones. "It was a family thing, everybody got along good and we turned out a great product," Joe said.
It was a very emotional moment when it came time to do the first schedule in 45 years without Jimmy and Joe, Fulwood said. "We just couldn't believe it was over."

Smokey Barn News (Sponsor/Advertisement)


We bring you ALL the News in and surrounding Robertson County, Tennessee.