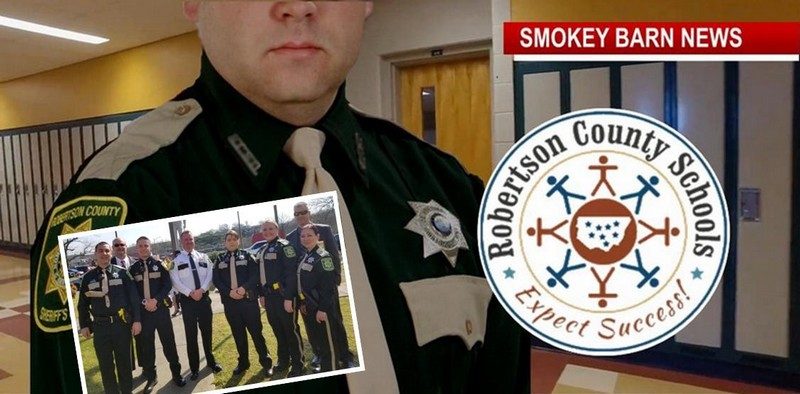 All Robertson County Schools To Have A Resource Officer Starting Aug. 
ROBERTSON COUNTY TENNESSEE: (Smokey Barn News) – Robertson County has now joined a small group of counties in the state of Tennessee that will have a law enforcement professional in every school.
Cheatham, Williamson, Rutherford and Maury counties all have SRO's for every school in their districts and all are middle Tennessee counties. Maury County has had SRO's in all of their schools for 10 years. With an SRO in every school,  Williamson County has added two officers for schools with more than 1500 students. This will be the second year for Cheatham County and now Robertson County joins the list. The linked counties above will take you to more info on each of their SRO programs.
According to officials with Robertson County School's, the money for the SRO's came from a safety grant from Governor Bill Haslam.  Reaching the goal of an SRO for each school has been a target shared by both Robertson County Schools and the Robertson County Sheriff's Office for many years.
School Safety Coordinator Donna Dorris said the successful grant application was in large part due to the cooperation between the two groups that began years ago.
"We've been working with the Sheriff's Office for the 12 years that I've been here," she said last year. "We currently have 15 SRO's but the goal has always been to have one for each school."
As a result, when Governor Haslam announced in May of 2018 that funding would be made available to qualifying districts, Dorris said there was no question that RCS would apply.
"Robertson County Schools will have a School Resource Officer in each of the district schools for the first time, ever, beginning next month for the 2019-2020 school year. Each officer will be a fully certified deputy with the County Sheriff's Office. The district is pleased with the additional levels of security and community relations that this new dynamic will provide," said Robertson County PIO Jim Bellis.
Sheriff Michael Van Dyke told Smokey Barn News, "Having a School Resource Officer in a school allows for immediate and consistent safety and security of students, faculty, and staff. We are being given the opportunity to create positive relationships between law enforcement and the students at a younger age by being present in elementary schools. "Creating a safer environment and providing additional resources to students at an earlier age will allow them to be more successful in their scholastic studies and better prepared to be productive members of our community as adults. We appreciate the working relationship with the Board of Education in regards to student safety which will always be a priority for the Sheriff's Office."
The awarding of the grant provided a total of $443,210, which will be used in its entirety to fund the additional SRO's and supervisors to staff each school in the district.
Director of Schools, Dr. Chris Causey had already budgeted for the additional SRO's in the 2018-19 school budget, so the grant will now aid the district in reaching this existing goal.
For these jobs, Lieutenant Charlie Clark: the SRO Division Commander says, "We don't just take anybody off the street. Even with POST training, they still have to go through 12 weeks of on-site training to show they're a good fit for the SRO program." – "These officers perform a role in more than just day-to-day safety."
"Having an SRO in a school has a positive effect on that school's complexion," Clark said. "Ultimately, along with the default safety enhancement in each school, the effect is to change the complexion of the entire education community through the establishment of a genuine bond of trust.
"Safety and security of everyone in each building are paramount. But while we're there, if we can build relationships with those kids, we're accomplishing a lot more than just daily safety. The 'resource' part of the Resource Officer is almost as important as anything else."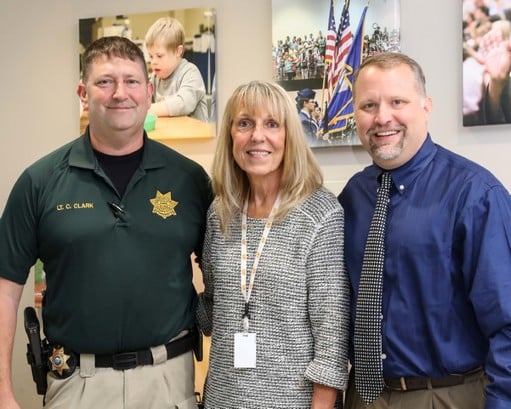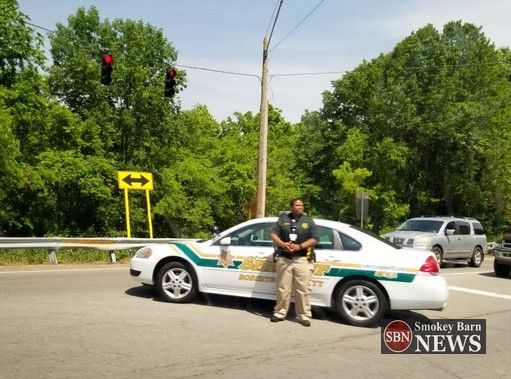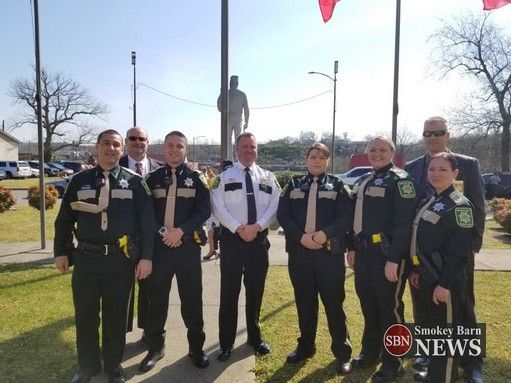 Smokey Barn News (Advertisement)
Smokey Barn News (Advertisement)
We bring you ALL the News in and surrounding Robertson County, Tennessee.