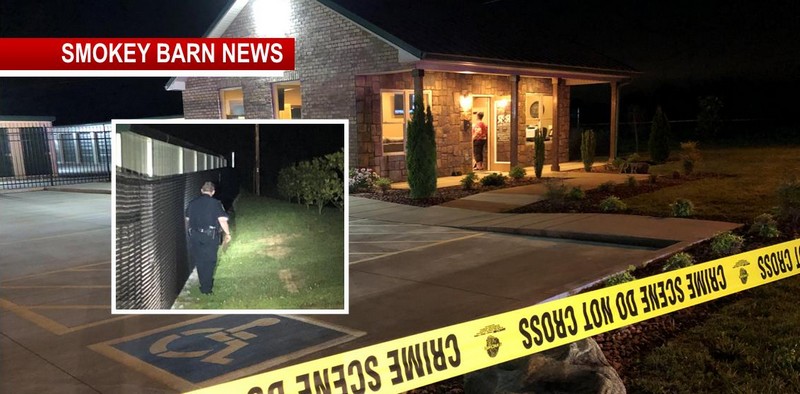 Alleged Carjacker Tells Good Samaritan "I've Been Shot" Suspect Captured
STORY UPDATED
COOPERTOWN TENNESSEE: (Smokey Barn News) – A good-Samaritan had a close call after police say the driver pulled over to help a stranded citizen only to find themselves in the middle of an attempted carjacking.
According to Coopertown Police, around 7:30 pm the Good-Samaritan pulled over off Tom Austin Hwy in front of R&R STOR-ALL near Old Hwy 431 to help the citizen who was on foot.
Police say the suspect allegedly told the driver, "I've been shot, I've been shot!" then the suspect tried to carjack the vehicle. Police say, somehow the driver was able to push the suspect out of the vehicle and get away. The driver, from White House TN, later returned to the scene and assisted the police in the identification of the suspect.
After being pushed out of the vehicle, police say the suspect ran to R&R STOR-ALL storage located at 2205 Tom Austin Hwy MAP and used a handgun to shoot out a window and enter the business. R&R STOR-ALL is equipped with sophisticated security electronics that immediately alerted security personnel of the intruder.
Coopertown Police and the Robertson County Sheriff's Office arrived quickly and were able to apprehend the suspect. According to police, the suspect did sustain lacerations to his arms and was transported to NorthCrest Medical Center in Springfield for treatment. Upon examination (other than cuts) no gunshot wounds were found on the suspect, police said. Shell casings matching the caliber of the gun were found at the scene.
How the suspect was injured was not immediately understood but there was evidence to suggest that he may have cut himself on broken glass climbing into the office area of R&R STOR-ALL.
The suspect, now identified as Dakota Lee Bugg, 26, of Springfield, was transported to the Robertson County Detention Facility in Springfield. Bugg is facing charges of Car-Jacking, Burglary, Unlawful Carrying Or Possession Of A Weapon, Vandalism Over $10,000 and Simple Possession/Casual Exchange. His bond has been set at $251,500.