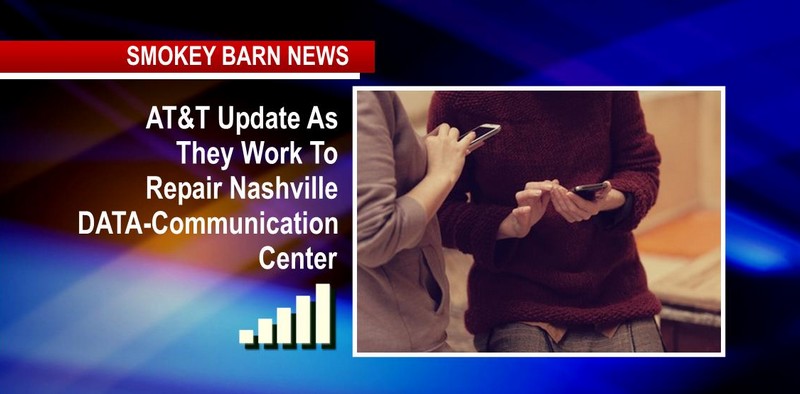 AT&T Update As They Work To Repair Nashville DATA-Communication Center
ROBERTSON COUNTY TENNESSEE: (Smokey Barn News) – As AT&T begins the recovery process, sources tell Smokey Barn News that AT&T has made arrangements with other carriers to allow their customers to piggyback (vai roam) on their systems until full repairs to AT&T systems can be made. This means that many customers will have some restoration of voice and data service. Though your phone will work, you may experience reduced data speeds on MMS and SMS and you may experience somewhat lower voice quality but your device should work until AT&T towers are up and running again.
One estimate has AT&T towers back online during the latter part of next week. About 1500 towers are currently offline. We weren't able to get a timeline on the restoration of customers running fiber and copper.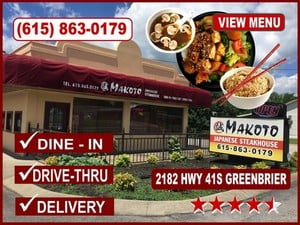 To reduce the load on other carriers and enjoy the highest quality of data and voice, you may consider jumping onto WIFI whenever possible. If your home WIFI is operational, make sure your devices are hopping on. When you go out, look for accessible WIFI which is often offered free. Remember, this is a unique situation and be assured that AT&T is working hard to restore their systems.
This situation will likely have trickle-down effects across the board. 911 dispatch centers will likely pursue redundant communication technology and Telecommunication and data technology centers will likely start moving to hardened facilities. If communication technology centers are going to become targets then all adjacent businesses to those facilities are at risk too.
The situation in Nashville will likely have data centers across the United States and even the world taking a hard look at their infrastructure vulnerabilities.
Smokey Barn News has confirmed with the Robertson County Emergency Management Agency that the 911 dispatch center is still running on standby numbers and it will likely be days before they are able to return to normal operation. Calling 911 will work and you will be put through to the Robertson County Dispatch Center in Springfield but they have a very limited number of incoming lines. If your call fails to go through, we have added a list of all local fire and emergency service temporary numbers to our website. For the full list CLICK HERE.