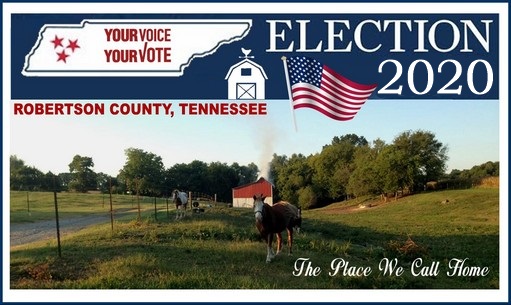 Candidate submissions:
It's election season and Smokey Barn News is accepting Candidate announcements for the 2020 races.
One free announcement submission is allowed per candidate; other promotional campaign advertising options are available.
Announcements may include up to 500 words. Your announcement and photo will be published in our upcoming "Meet the Candidates" column for the Robertson County ballot 2020.
Candidate submissions may be sent to: [email protected] A photograph may be included. Please include a phone number in case we have any questions.
For advertising options please email [email protected]
We offer additional marketing promotions to help you promote your campaign:
• A variety of Banner Ad campaigns
• Media Blitz/Full Page Features
• Video commercials
*Payment must be received before the publication of any advertisements