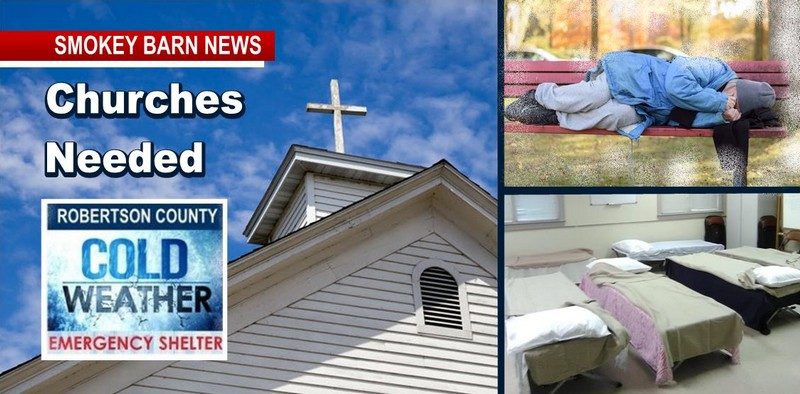 Churches/Volunteers Needed For Local Cold Weather Shelter
ROBERTSON COUNTY TENNESSEE: (Smokey Barn News) – For most of us, winter weather is no more than a thermostat adjustment but for some, that thermostat is out of reach.
Recognizing the need in Robertson County, My Father's House was formed under the umbrella of C.O.P.E. to offer shelter during cold weather to anyone in need. This will be "My Father's House's" second year in operation.
C.O.P.E. (Cooperative Outreach for Personal Emergencies) was inspired by the Community Service Committee of Central Christian Church. In 1983, CCC along with 12 other local churches organized and founded Robertson County's first store-front ministry. C.O.P.E. provides emergency funding for rent and utilities as well as very low-cost clothing for needy families in Robertson County.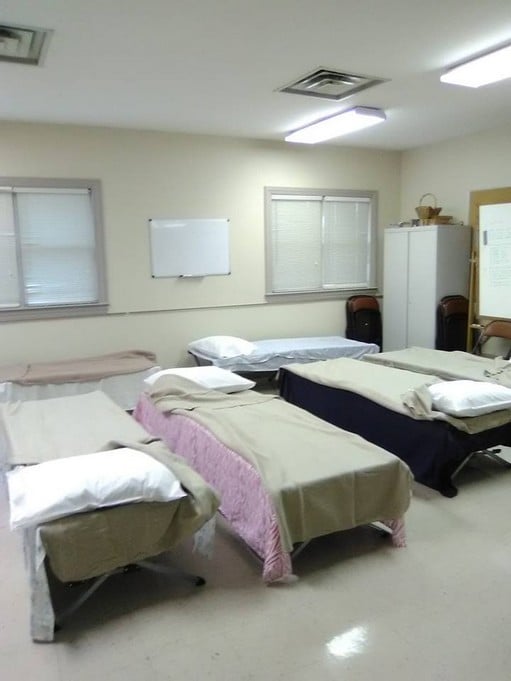 My Father's House shelters are operated from November 1 through March 31st, open on nights when the temperature drops to 40 or below. There are approximately 14 churches in the county of various denominations helping in some way. My Father's House currently has 5 churches that act as host churches and others that help with volunteers and/or meals.
There is a designated phone number, (615) 992-1547, that can be called to receive more information.
This year My Father's House will have two pick-up/drop-off locations. 
The parking lot of the United Way office located at 100 5th Avenue East, Springfield and the parking lot off Memorial Blvd. between Hardees and Burger King.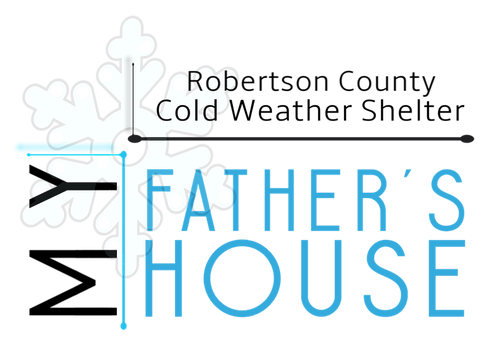 The individuals staying at My Father's House are picked up and transported to the host church around 5:00 p.m. A hot meal is waiting for them, as well as bedding and blankets.
Some of the churches offer showers and some a place to clean up with toiletries and towels provided. They are given time after dinner to relax, watch T.V., read or just talk but then it's lights-out. Most guests are tired and ready to lay down and sleep in comfort.
After a refreshing night's sleep, guests are woken up around 6:00 a.m., fed breakfast and then they are returned to the pick-up site around 7:00 a.m.
Last year the numbers varied from 2 to 15 guests per night. There are many more that could take advantage of this service so they are hoping the community can help us get the word out.
This is not just for the homeless.
This is a Cold Weather Shelter for those in need. By the end of last school year, Lisa Cobb said that Robertson County had just over 400 homeless children (and/or children living in inadequate housing) in the Robertson County School system. Right now there are currently 230 children.
There are people out there who might have inadequate heating; their power or water might have been cut off; they are living out of their car or moving from relative to relative.
My Father's House is available for anyone who needs a warm place to sleep and a hot meal. They do not have to be homeless!
My Father's House currently has five churches that are hosting and several more that are volunteering time to serve at other churches. The process of filling the calendar has already begun, so if you or your church would like to help out, now's the time.
There are still several days available if your church would like to participate and become a host church.
If you would like more information, about being a host or a volunteer please contact Pastor Charlene Sullivan at 615-389-1844 or Eric Dukes at 615-306-2966 as soon as possible.
SAVE THIS NUMBER- IF YOU SEE SOMEONE IN NEED CALL 615-856-2065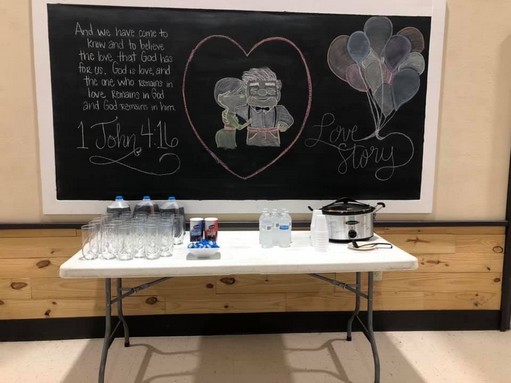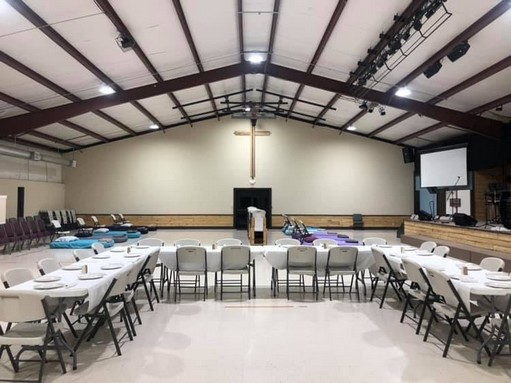 We bring you ALL the News in and surrounding Robertson County, Tennessee.