Coopertown Alderman Faces Opposition With Accusations Against Police Chief
COOPERTOWN TENNESSEE: (Smokey Barn News) – A Coopertown Alderman's request for an investigation into accusations of misconduct by a city employee raised more questions than it answered at this month's Board Of Mayor and Alderman meeting Tuesday evening.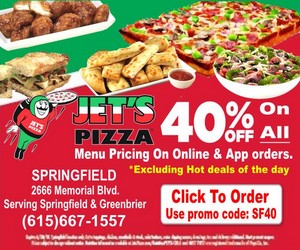 As the meeting began, Alderman Lucas Decker stood and took the podium to address the Board and the community. (see video above) Alderman Decker presented two-pages of accusations to the board pertaining to Police Chief Lawrence Dennis.  Dennis, who was named Coopertown Police Chief back in August 2015 (MORE) was in attendance but offered no comment.
Decker's request for an investigation was ultimately declined but the decision triggered a debate regarding the level of access city officials had to city buildings and other resources like the city attorney. The debate continued for over 15 minutes. At its apex Mayor Glen Guyor  called the situation between Decker and Dennis a "spat" saying the two needed to "shake hands and put this behind them." Alderman Decker made it clear that he did not want to shake hands. "There is no shaking hands with that, this is wrong," Decker said during the meeting. At one point the Mayor threatened "ouster proceedings"  against Alderman Decker for "notifying (city Attorney) Rob Wheeler and spending taxpayer money on frivolous legal action."
As a comparison, Mayor Guyor played a News 5 video report on YouTube of a situation that occurred in Pleasant View. The Pleasant View Vice Mayor was caught on camera threatening to whip the Mayor's (explicative). According to Mayor Guyor, the two gentlemen did not seek legal advice, they shook hands and put it behind them. Mayor Guyor wants Decker and Dennis to do the same. (See uncut News 5 video below)
Over the course of the 15-minute debate (captured by Smokey Barn News on video) Alderman Decker, Mayor Guyor, and two other Aldermen debated the issue of Alderman access to city resources.  To truly grasp the scope of everything that transpired in the meeting you will need to view the entire video above.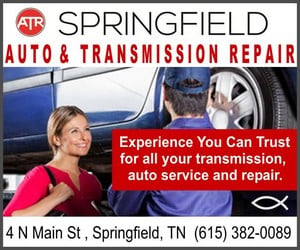 An executive session with the city attorney was scheduled for April 11 but the meeting was later canceled according to Mayor Guyer who says as far as he's concerned the case is closed. Before the meeting was canceled, Mayor Guyor told Smokey Barn news that the City Attorney would have ruled the same way he did.
After a day or so to think it over, Mayor Guyer said that he has decided not to pursue Ouster Proceedings against Decker.
Mayor Guyor added that he has received only one complaint about Chief Dennis since he took office a year and five months ago and most of the accusations alleged by Decker transpired before Guyor's tenure.
Chief Dennis has not offered an official statement regarding the situation.
Side note: Alderman Decker was a crossing guard for the city of Coopertown back in 2015. During that time, Decker became famous as Coopertown's dancing crossing guard and was even featured on Smokey Barn News. FULL STORY As a crossing guard Decker reported to Chief Dennis. During the meeting, Decker mentions that he "Loved him to death" referring to his past relationship with Chief Dennis.
Later, Decker obtained a degree at Austin Peay State University followed by a run for office in Coopertown, which he won.
Former Coopertown Mayor Sam Childs had high praise for both Chief Dennis and Alderman Decker.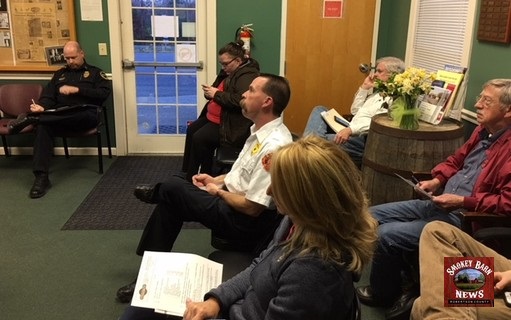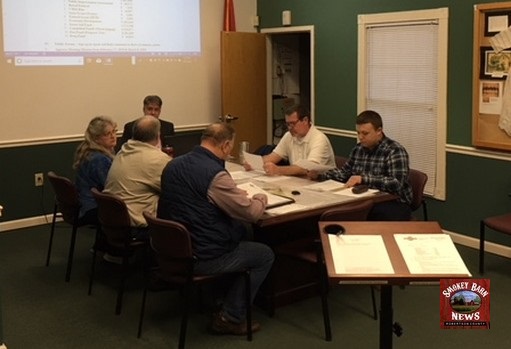 Smokey Barn News (Sponsor/Advertisement)


We bring you ALL the News in and surrounding Robertson County, Tennessee.