Coopertown Elementary Goes On PRECAUTIONARY Lockdown
COOPERTOWN TENNESSEE: (Smokey Barn News) – Coopertown Elementary School was placed on precautionary lockdown this afternoon following what turned out to be a medical situation at the school and Police say there was never any threat to the school, students, or faculty.
According to Coopertown Police Chief Tyler Haley told Smokey Barn News, "Today at 10:52 am Coopertown Police responded to a call at the Coopertown Elementary School in reference to suspicious activity in the parking lot. On arrival, the situation at the time was unknown and officers placed the school on a soft lockdown to ensure the safety of the children and staff members.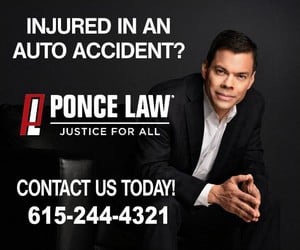 "It was quickly determined the call was due to a medical episode and the school was not in danger. Once medical was determined, the school was given the all-clear and advised to resume normal activities.
"Also, thank you to the Robertson County Sheriff's Office for your rapid response to the situation as well. The SRO at the school did a great job of getting it secure as we were investigating the call. The school was on soft lockdown for approximately 10 minutes before being lifted to resume normal ops."