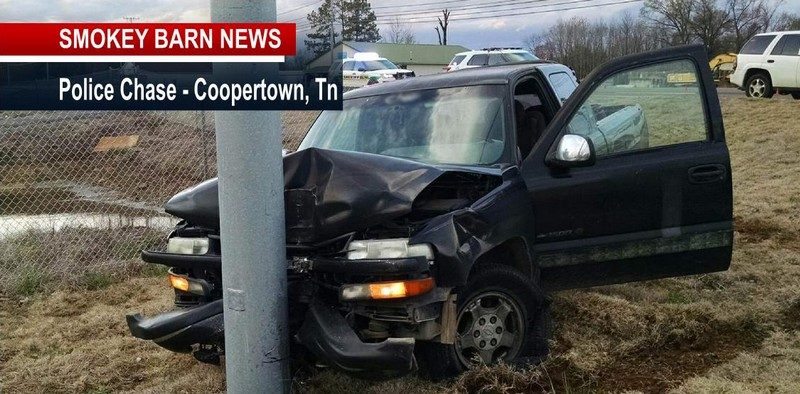 Coopertown Police Chase Leads To Capture
COOPERTOWN TENNESSEE: An Indian Mound man is behind bars facing felony charges after fleeing police through Coopertown Thursday afternoon.
The driver, now identified as 37-year-old Joshua Hollingsworth of Indian Mound, was initially spotted by an off-duty officer on I24. Hollingsworth was wanted on several felony warrants in Stewart County. Leaving I24, the suspect turned onto Hwy 49 towards Coopertown. The off-duty officer alerted the city of Coopertown that the suspect was heading their way.
Coopertown officers made contact with the driver at Hwy 49 and Ewell Elliott Rd around 6:30 pm. MAP and initiated what is called a "high-risk traffic stop," according to Coopertown Police Chief Laurence Dennis.
Initially, Hollingsworth pulled over but then apparently had a change of heart and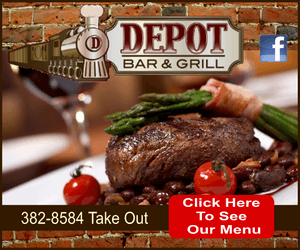 fled. As officers began to exit their vehicles, Hollingsworth hit the gas and headed towards Ewell Elliott at a high rate of speed, according to Chief Dennis. The chase began at Cooper Nicholson Rd MAP and onto Hwy 49, over I24 to Hwy 41A MAP in Pleasant View. Coopertown police radioed ahead for assistance.
Hollingsworth headed up 41A into Montgomery County. As Hollingsworth headed into the Sango area near Clarksville, Montgomery County Sheriff's Office deployed spike strips.
The spike strips worked but Hollingsworth still failed to stop. Ultimately he crashed into a utility pole, according to Chief Dennis. After the crash, Hollingsworth fled on foot. Coopertown police officers pursued and he was captured shortly thereafter by Sergeant Haley of the Coopertown Police Department.
According to Chief Dennis, the vehicle Hollingsworth was driving turned out to be stolen out of Montgomery County. Hollingsworth was taken into custody facing numerous charges that include; Felony Evading, Felony Reckless Endangerment, Drug Paraphernalia and Driving on Revoked/Suspended License. Hollingsworth also has warrants out of Stewart Co for Felony Theft, Burglary, Felony Vandalism and Possession of Stolen vehicle out of Montgomery County.
After a medical exam, Hollingsworth was transported to Montgomery County jail, according to Chief Dennis.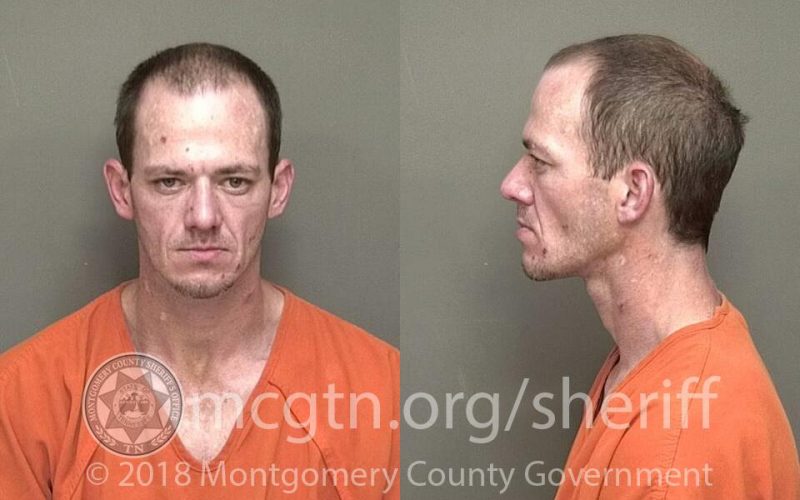 Smokey Barn News (Sponsor/Advertisement)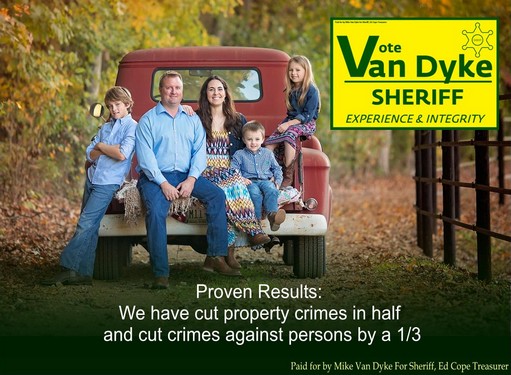 We bring you ALL the News in and surrounding Robertson County, Tennessee.