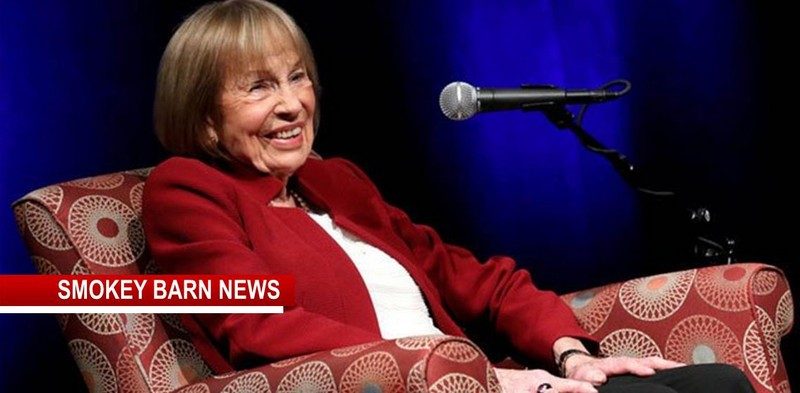 Country Music Pioneer Jo Walker-Meador Of Orlinda Dies, She Was 93
ORLINDA TENNESSEE: (Smokey Barn News) – Jo Walker-Meador, originally of Orlinda, Tennessee died late Tuesday early Wednesday in Nashville following a stroke, according to CMA, she was 93.
Meador was inducted into the Country Music Hall Of Fame: 1995
The Country Music Hall Of Fame has released the following about Meador's passing.
"Jo Walker-Meador, of Orlinda, Tennessee (02-16-1924 – Death: 08-16-2017) looked at a mid-sized Southern town and envisioned something grander. She listened to music that was regional and knew that it could have worldwide impact. And then she quietly and gracefully ushered these things into being. She created grand scenes, then stood behind them. The Country Music Hall of Fame and Museum would not exist without her, and my life is one of millions that are better because of Jo Walker-Meador."
– Kyle Young, Country Music Hall of Fame and Museum CEO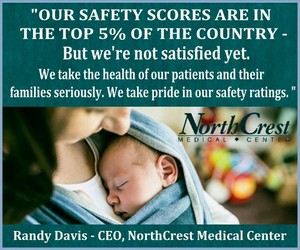 Longtime Nashville music executive Jo Walker-Meador, executive director of the Country Music Association from 1962 to 1991, played a direct and influential role in the remarkable growth the country music industry experienced during those years. One year before she took the helm at the CMA, full-time country radio stations numbered fewer than 100 nationwide. By 1995 there were nearly 2,400 such stations. Her efforts helped country music shoulder its way from a small, sometimes disrespected segment of America's music industry to a worldwide phenomenon widely recognized for its economic impact and cultural importance.
Born Edith Josephine Denning, in Orlinda, Tennessee, February 16, 1924, Walker-Meador was educated at Peabody College in Nashville and Lambuth College in Jackson, Tennessee. When industry leaders organized the CMA in 1958, they hired Walker-Meador as office manager. She was to do bookkeeping, typing, and general office duties, while former WSM manager Harry Stone served as executive director. In 1959 she organized a banquet that was to become an annual event and awards program. After Stone's departure, Walker-Meador stayed on and soon assumed his role. Under her direction, the staff eventually grew to more than twenty employees.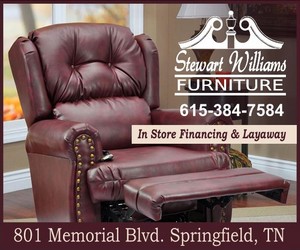 The CMA prospered under Walker-Meador's gracious and skillful leadership. Among the organization's well-known programs adopted during her tenure were the launching of a national fund-raising drive to build the Country Music Hall of Fame® and Museum (the CMA had created the Hall of Fame in 1961) and the CMA's annual awards show, begun in 1967 and televised nationally for the first time in 1968. Fan Fair, an annual festival of fans and performers, was inaugurated in 1972. Now known as the CMA Music Festival, it grew from a small celebration to one that attracts tens of thousands of fans each year.
Thanks to the efforts of Walker-Meador and others, the CMA has grown from about 200 members to a membership of more than 7,000 individuals and organizations. Today it is the most important trade organization on the Nashville music scene and among the most active in the world.
Walker-Meador remained involved in events on Music Row after her retirement in 1991, always ready to offer guidance to other music executives and staff members at CMA and at the Country Music Hall of Fame and Museum. She also assisted several young scholars in preparing books about CMA and the Nashville music industry.
Walker-Meador was elected to the Country Music Hall of Fame in 2005.
Admired for her business leadership and loyal friendship, Walker-Meador died August 16, 2017, after suffering a stroke. She was ninety-three years old. Upon learning of her passing, close friend and fellow Hall of Famer Bill Anderson had this to say: "I never knew anybody in any business as devoted to her job, her cause, and her people like she was."
Describing Walker-Meador as "one of the sweetest people" he'd ever known, Anderson also stressed her tact and grace as an advocate for country music and industry personnel: "We had to scratch and claw for everything back in those days. Jo could scratch and claw without people knowing they had been scratched and clawed. She left a mark on this town and this business that will never be erased."
—Mary A. Bufwack
Adapted from the Mary A. Bufwack, "Jo Walker-Meador," Country Music Hall of Fame® and Museum's Encyclopedia of Country Music, published by Oxford University Press, 2012.
Source: Country Music Hall Of Fame

Smokey Barn News (Sponsor/Advertisement) 


We bring you ALL the News in and surrounding Robertson County, Tennessee.