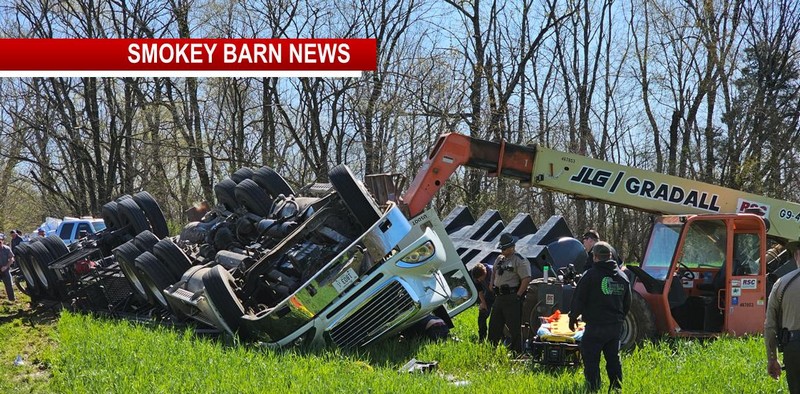 Courageous Rescue After 2nd Semi Flips In Robertson County
ROBERTSON COUNTY TENNESSEE: Smokey Barn News) –  A tractor-trailer rollover crash in Robertson County left the driver pinned under the rig Thursday Afternoon.
The crash occurred at the very top of Robertson County on State Line Rd, the first call coming into 911 at 10:43 AM. LOCATION OF CRASH
The driver was hopelessly trapped inside the cab of the inverted crumpled vehicle and there was a very real danger the vehicle could ignite. While diesel fuel leaked from the overturned semi, first responders with North Robertson Fire & Rescue, the Adairville Fire Department, Robertson County EMS and EMA, the Robertson County Sheriff's Office, the Tennessee Highway Patrol, and Vanderbilt Lifeflight all put their lives on the line to free the trapped driver. A local farmer brought in an industrial forklift to help first responders free the driver.
According to Robertson County Deputy Director Blake Pierce, the extrication took about an hour with heavy damage to the cab. "The damage to the cab made for a difficult extrication."
"When it was all said and done we all smelled like diesel fuel," said Robertson County EMS Director Brent Dyer. Initially, the driver was pinned and couldn't call for help, Dyer said. He was discovered by a local farmer. Officials didn't have a good timeline on how much time passed before the driver was discovered but they estimated about an hour.
In all the driver was trapped inside the vehicle for the better part of two hours. Once freed, the driver was airlifted via Vanderbilt Life Flight in stable condition.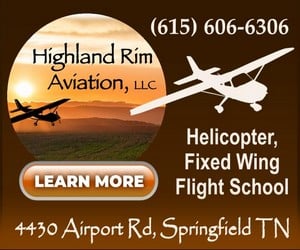 This is the second tractor-trailer rollover crash in Robertson County in less than 24 hours. (PHOTOS BELOW) Tuesday evening a semi overturned on Highway 76 at Maxie Jones Road. The driver was transported non-emergency to Skyline Medical Center with non-life-threatening injuries. The semi was empty of actual product which was thermal sensitive. Robertson County EMS, the White House Community Volunteer Fire Department, Robertson County EMA, and the THP all responded to the crash.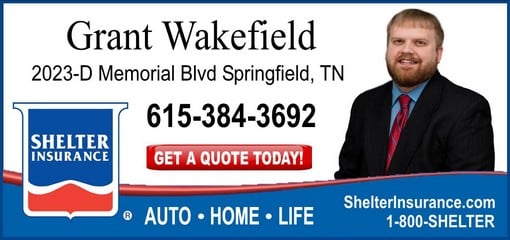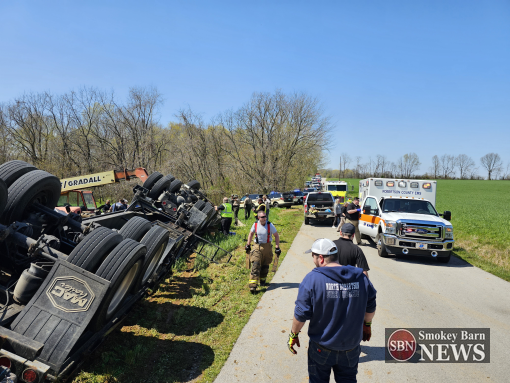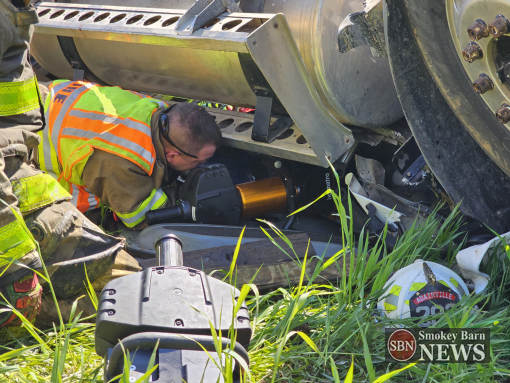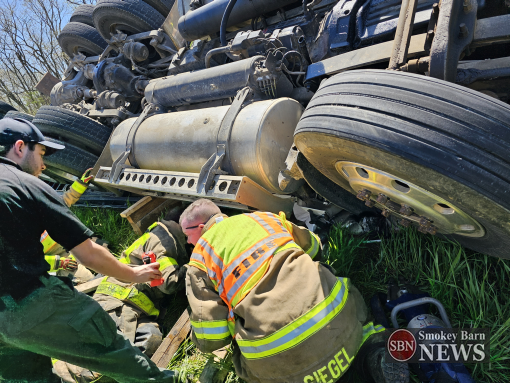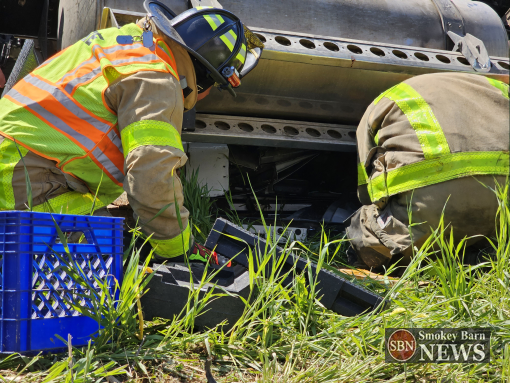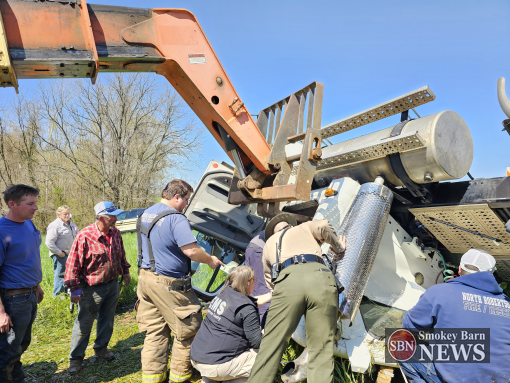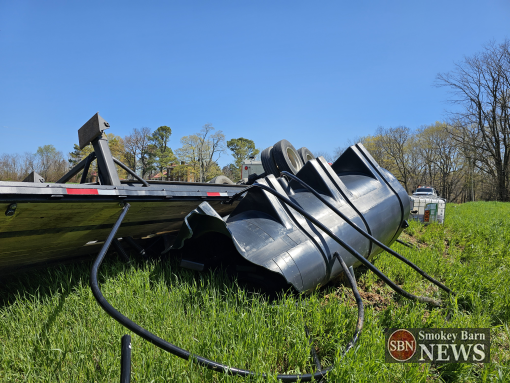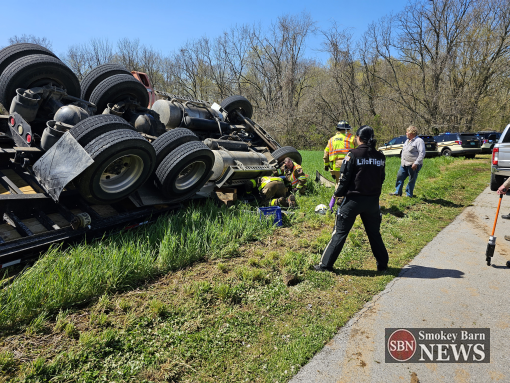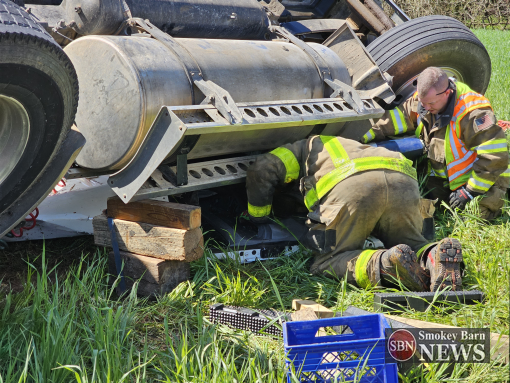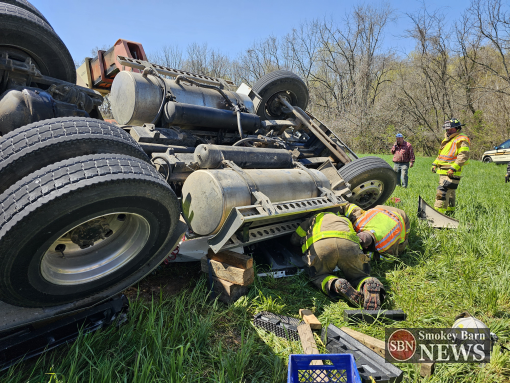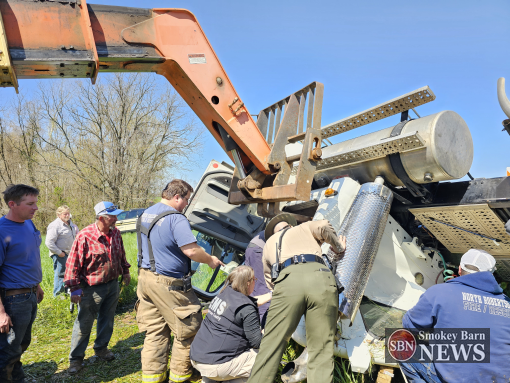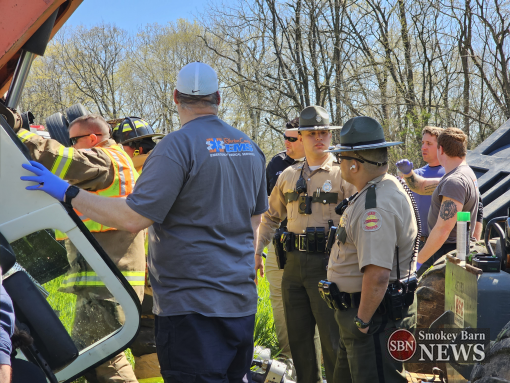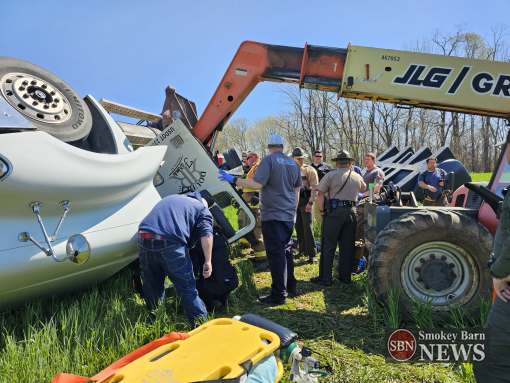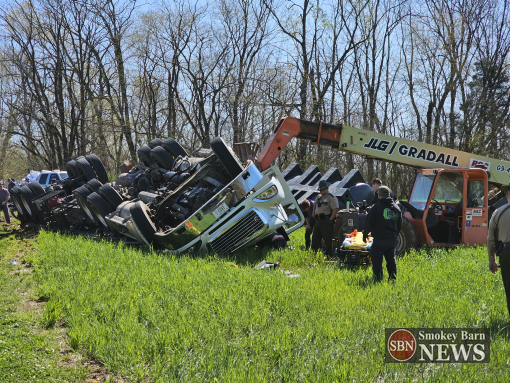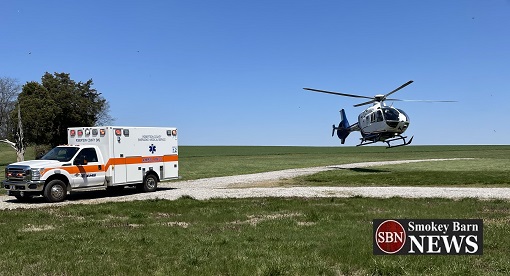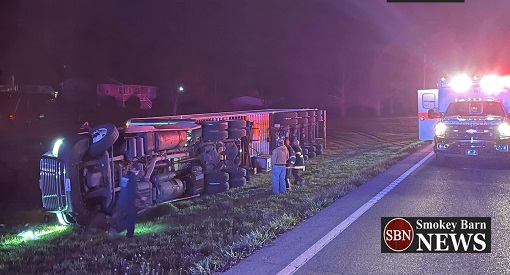 Mobile: To See The Latest Stories or to share this article, scroll below