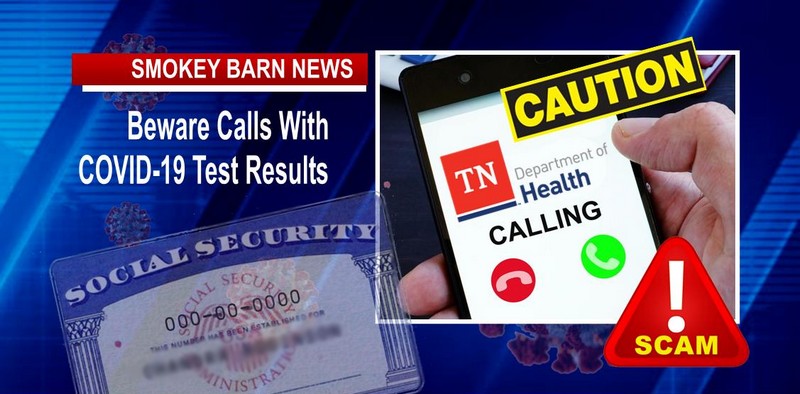 COVID-19 Testing Results SCAM Alert
ROBERTSON COUNTY: (Smokey Barn News) – Local authorities are fielding COVID-19 phone scam reports from citizens in the middle Tennessee area. The scammers are spoofing a number that appears to be from a local Health Department.
According to officials with the Portland Police Department, the caller informs the person that their COVID-19 test results are back. The scammers then ask for your social security number to release the results.
Even if you have been tested for COVID-19, the Health Department WILL NOT ask for your social security number.
If you have concerns about the validity of a phone call you receive, disconnect and call back to a number that you independently confirm is legitimate.