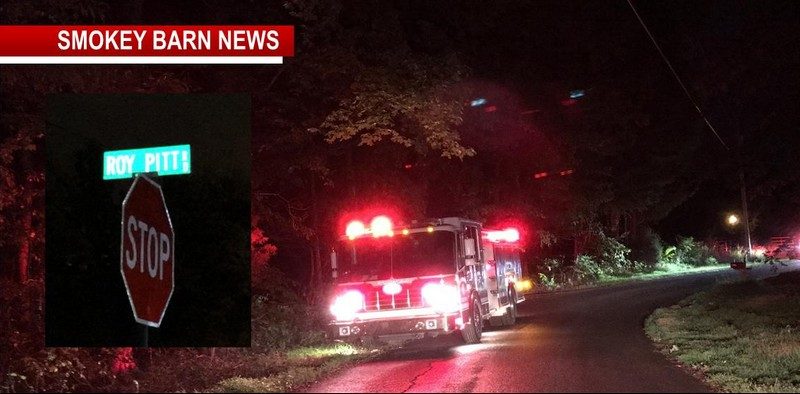 Crews Battle Tobacco Barn Fire In Springfield
SPRINGFIELD TENNESSEE: (Smokey Barn News) – Firefighters from Springfield and Greenbrier spent Monday evening battling a tobacco barn fire off Roy Pitt Rd in Springfield. MAP The fire was called in at 6:46pm.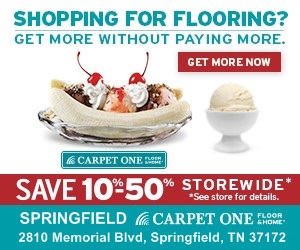 The barn sits far off the main road and out of sight so there was a short delay getting equipment to the structure, officials said. Once firefighters arrived, locating a hydrant also proved problematic forcing firefighters to shuttle water to the barn.
According the Captain Yates with the Springfield Fire Department, the fire was having trouble getting oxygen so it stayed in the top tier and eves of the barn which bought firefighters a little time.
Captain Yates told Smokey Barn News that flames were visible when his crew arrived but quick action by firefighters, assisted by the lack of oxygen to the flames, together helped save the barn.  According to Yates, at least 50% to 75% of the tobacco and a good portion of the barn itself was salvageable.
"If it ever found good air it would have went quick," Yates said. "They did a pretty good job on it, you don't save many barns."
Yates said the owner of the barn will be keeping a close eye on it all night to make sure it doesn't reignite. No injuries were reported.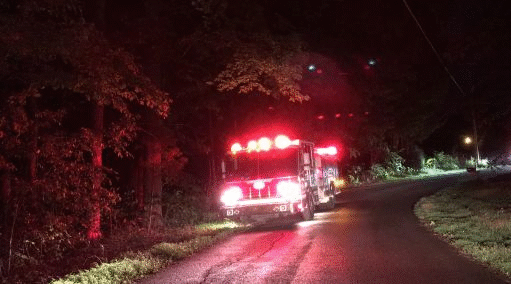 This is the second tobacco barn to catch fire in the last week. On Sunday September 9th, firefighters from Adams and North Robertson Fire & Rescue battled a tobacco barn fire for several hours.
The barn (pictured below) is located on Glen Raven Rd in the Adams/Cedar Hill area.
The call came into 911 at 2:49pm and firefighters continued to battle the fire until about 7:30pm. According to officials, the fire started at the top of the barn which added to the complexity of extinguishing the fire. The likely cause of the fire was a gas pocket, officials said.
No injuries were reported. According to Adams fire officials, crews were able to save about 75% of the barn however the tobacco was largely a total loss. The loss of product was about 6 acres, officials said.
PHOTOS: Hale family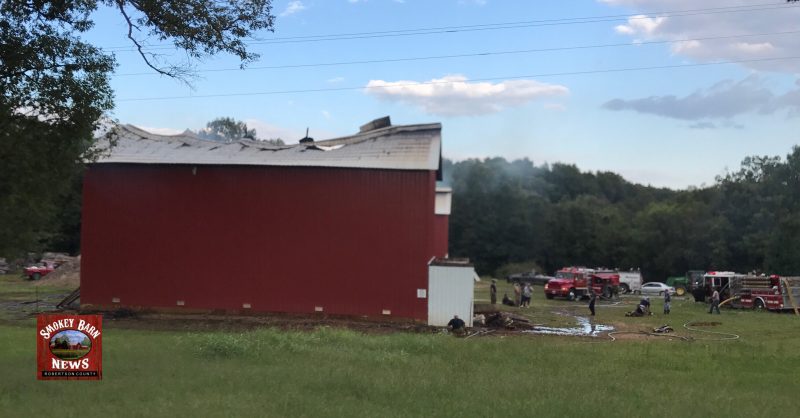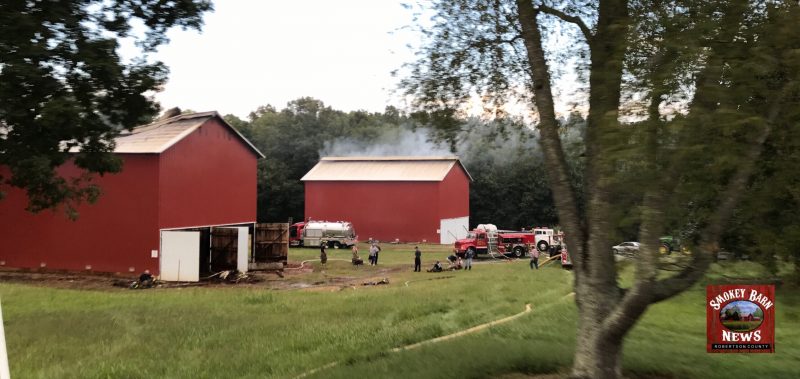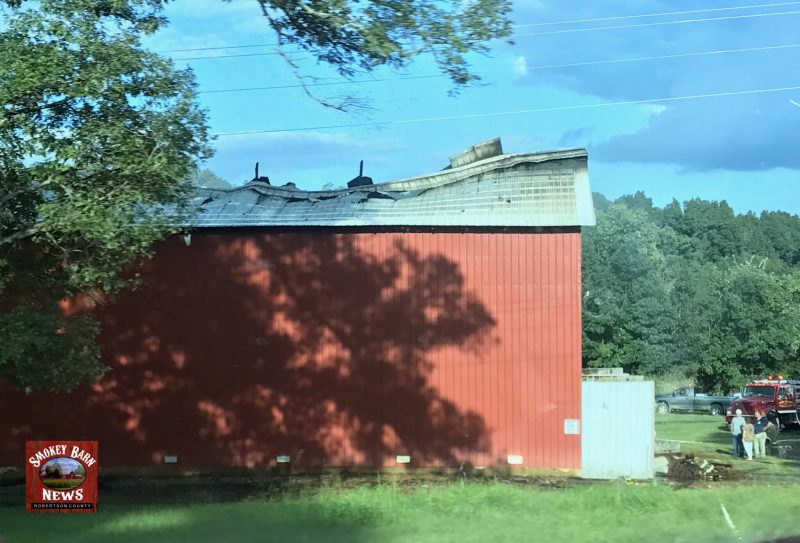 Smokey Barn News (Sponsor/Advertisement)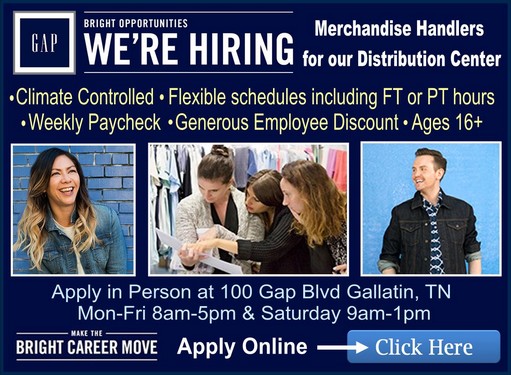 We bring you ALL the News in and surrounding Robertson County, Tennessee.