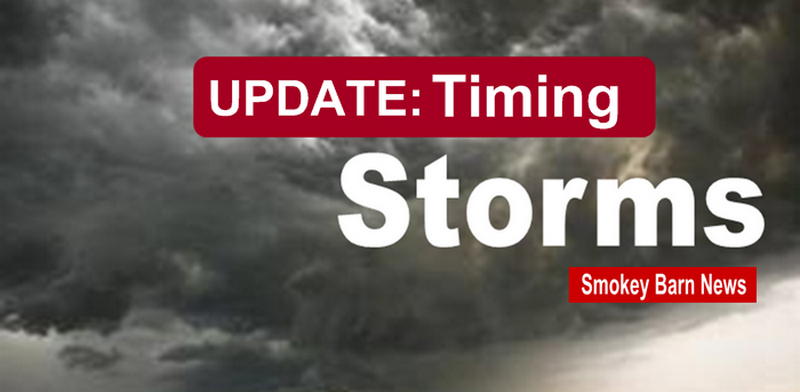 Enhanced Risk: Severe Storms, Straight-Line Winds, Possible Tornadoes, Localized Flooding
ROBERTSON COUNTY & MIDDLE TENNESSEE: (Smokey Barn News) –State of Tennessee Weather Briefing from the National Weather Service Nashville, TN – Monday, November 5, 2018.
…First, Robertson County has fortunately dodged a good number of weather bullets over the years. This could be due to the unique nature of the county's altitude combined with its topography and positioning as it relates to normal southern and northern air movements. All that put together may be offering Robertson County some protection, however, you should consider weather alerts released by the National Weather Service seriously and take logical precautions when there is a weather potential like the storms forecasted for this evening…
What to Expect
There is an Enhanced Risk of severe storms tonight for much of West and Middle Tennessee. The Cumberland Plateau and western portions of East Tennessee are under a Slight Risk.
This is a highly-sheared wind environment. The primary risks tonight are:
1) damaging straight-line winds
2) a few tornadoes
3) localized flash flooding.
Highlights
Highest threats for severe weather will be across West and Middle Tennessee generally along and south of I-40/along and southwest of I-24.
Timing of severe weather makes this event potentially dangerous as the highest impact damaging winds as well as tornadoes will occur after sunset.
***The timing for severe weather in Robertson County is predicted
from 9PM through 12AM.
Nighttime tornadoes are EXTREMELY dangerous! Any tornado that develops will be fast moving, so if a Tornado Warning is issued, ACT QUICKLY!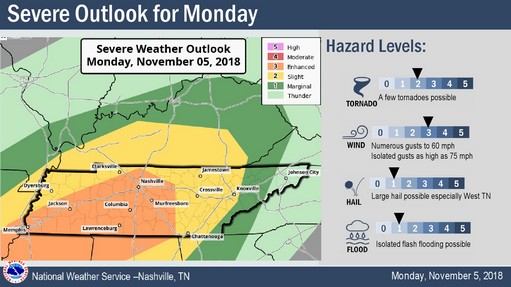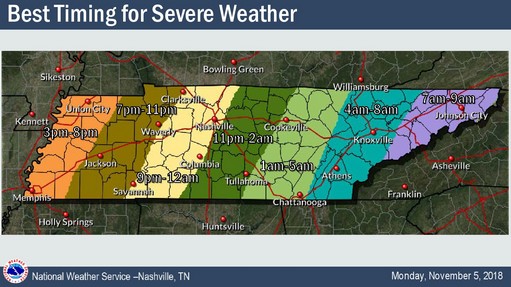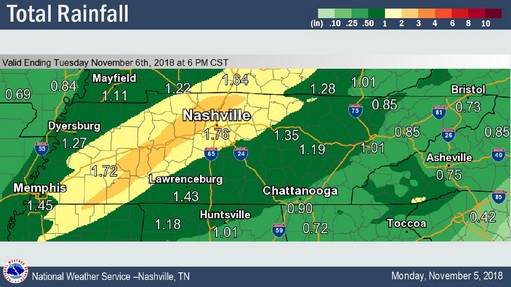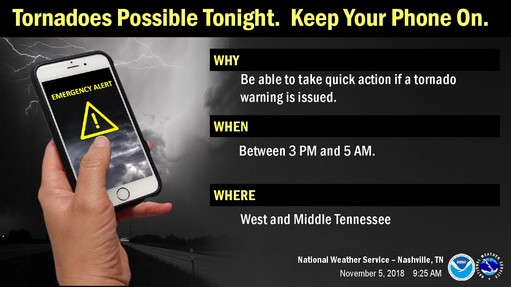 What Could Change the Forecast?
Worst Case Scenario: Widespread Severe Weather including Strong Tornadoes across West and Middle TN
Clearing skies and ample warm southerly air this afternoon and evening increasing instability through the overnight hours.
Best Case Scenario: Mostly Damaging Straight-line Wind Event across most of the state with a quick spin-up tornado or two mainly across southern West and southern Middle TN.
Cloudy all day with no sunshine and instability stays farther south.

***NOTE: No School (RC Schools) for students Tuesday, November 6, 2018. PD/Admin Day (3 hours PD) Again– No Students.
Election Day – VOTING
Tuesday, November 6, 2018
Voting Hours: 7:00 AM to 7:00 PM
(Check your voter registration card for your polling location)
Robertson County Election Office: 513 South Brown Street, Room 137
Springfield, TN 37172. 615-384-5592


Smokey Barn News (Advertisement)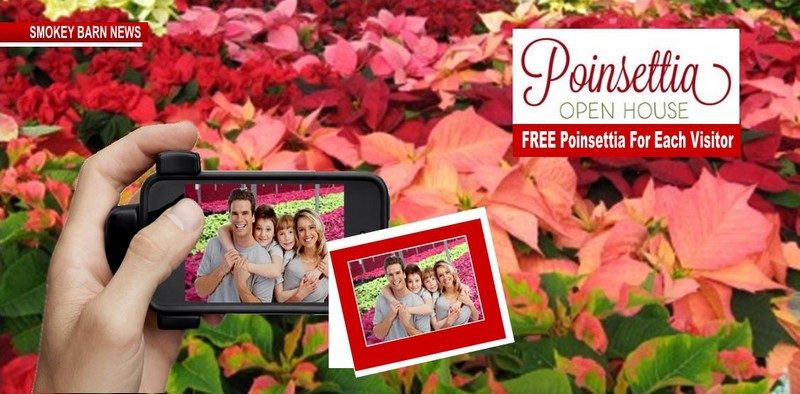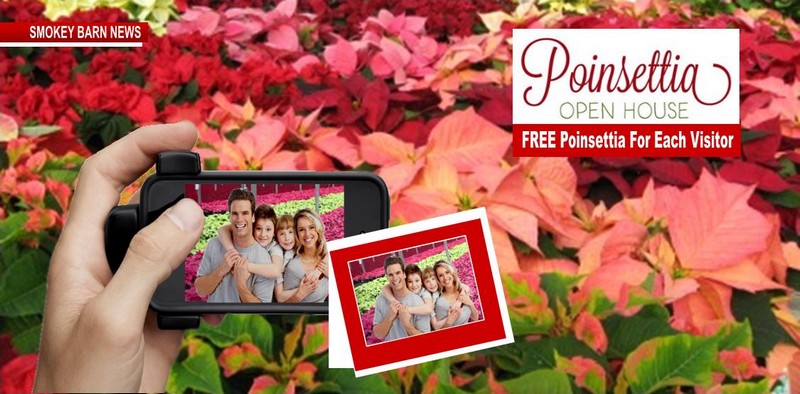 We bring you ALL the News in and surrounding Robertson County, Tennessee.