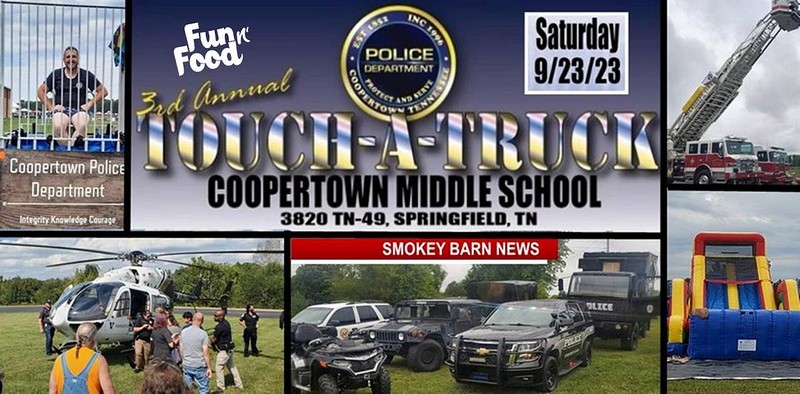 EVENT: Coopertown 3rd Annual PD Touch-A-Truck 
COOPERTOWN TENNESSEE: (Smokey Barn News) – Mark your calendars!! On September 23, 2023, Coopertown will celebrate its 3rd Annual Touch-A-Truck Event from 10 a.m. to 4 p.m. Touch-A-Truck allows citizens of all ages (children and adults) to get a close-up look at vehicles and equipment utilized by law enforcement, fire, EMS, and other first responder or rescue services. It also provides a fantastic chance to speak one-on-one with first responders and support the Shop-With-A-Cop program to ensure disadvantaged children in Coopertown receive gifts for Christmas.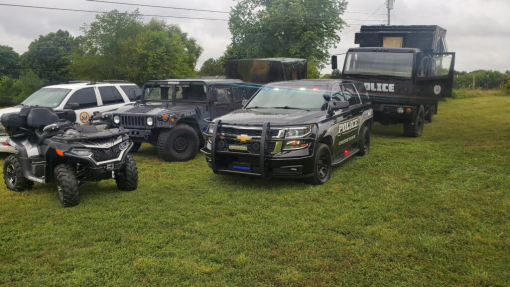 EVENT DETAILS
What: Coopertown Police Department's 3rd Annual Touch-A-Truck Event
When: Saturday, September 23, 2023, from 10 am to 4 pm
Where: Coopertown Middle School, 3820 TN-49, Springfield, TN MAP
Cost: Free to attend, donations accepted
WHO WILL  BE THERE?
There are many agencies expected to attend this year's event. However, their participation in the event may depend on available resources, call volume and/or weather conditions. This year's list of invited agencies includes the  Bureau of Alcohol, Tobacco, and Firearms (ATF), Tennessee Bureau of Investigation (TBI), Tennessee Highway Patrol (THP), Tennessee Department of Transportation (TDOT), Tennessee Highway Safety Office (THSO), Tennessee Wildlife Resources Agency (TWRA), Robertson County Sheriff's Office (RCSO), Robertson County Emergency Management Agency (EMA), Robertson County Emergency Medical Services (EMS), Robertson County Animal Control (RCAC), Pleasant View Volunteer Fire Department (PVVFD), and Vanderbilt LifeFlight.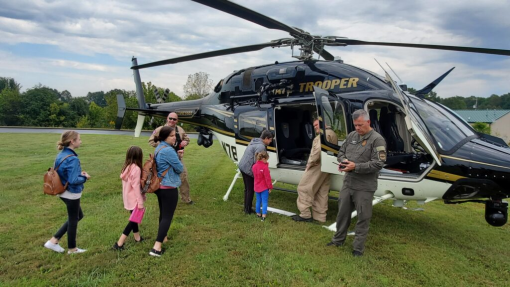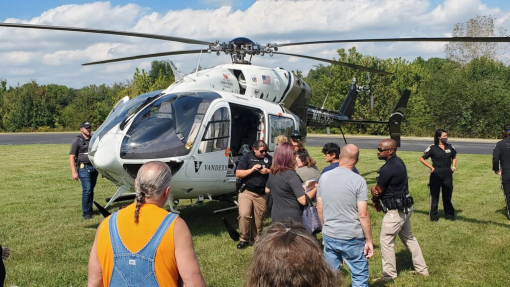 One of the fascinating attractions at the Touch-A-Truck event is the helicopters. Weather and calls for service play a huge factor in the ability to have aviation appear at these events, but both Tennessee Highway Patrol and Vanderbilt LifeFlight aviation have been invited and plan to be in attendance.
Coopertown Police Chief Tyler Haley prepares to be dunked to help raise donations for Shop-With-A-Cop.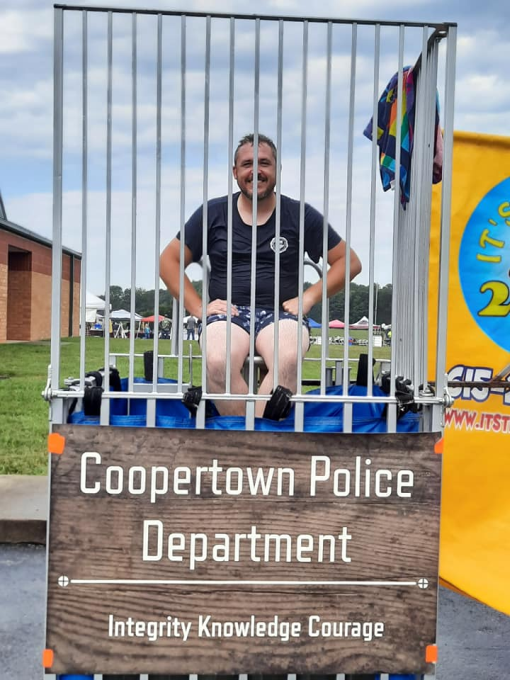 If you've ever gotten a ticket, you know you would just love to be able to get some revenge by dunking a cop. Touch-A-Truck offers such an opportunity for some stress relief. Donations are accepted at the Coopertown Police tent to benefit the agency's annual Shop-With-A-Cop program. Throughout the year, Coopertown Police accept donations at their community events to help fund the Shop-With-A-Cop program to ensure disadvantaged children in Coopertown receive gifts for Christmas.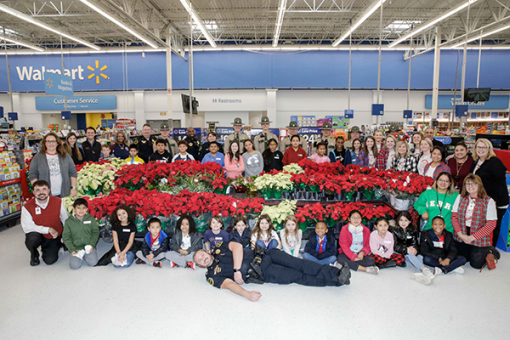 In addition to all of the interesting vehicles and equipment on display, visitors to Touch-A-Truck can play cornhole, dunk a cop, get their face painted, enjoy music, and purchase some food and refreshments provided by Coopertown Men's Club and local vendors.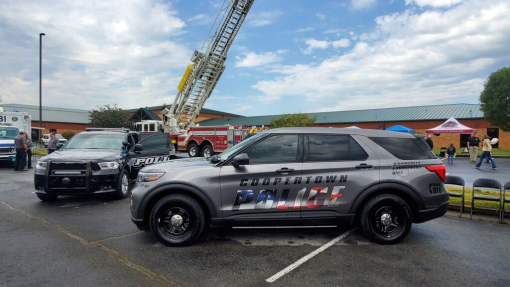 Mark your calendars!
What: Coopertown Police Department's 3rd Annual Touch-A-Truck Event
When: Saturday, September 23, 2023, from 10 am to 4 pm
Where: Coopertown Middle School, 3820 TN-49, Springfield, TN 37172
Cost: Free to attend, donations accepted
Mobile: To See The Latest Stories or to share this article, scroll below