Ex-Con Wanted For Alleged Child Rape In Millersville
((BREAKING UPDATE: Robert Phillips CAPTURED))
Robert Phillips, wanted by the Millersville Police Department for alleged sex crimes against a child, has been captured according to Millersville PD. Phillips was captured up by the White House Police Department at a hotel in the White House area. He has now been transferred to Millersville PD………
MILLERSVILLE TENNESSEE: (Smokey Barn News) Robert Phillips (pictured) is wanted by the Millersville Police Department for alleged sex crimes against a child, according to a release by the agency on Friday.
After a 3-month investigation by Millersville Police Detectives, it was discovered that Phillips allegedly assaulted an 11-year-old female child sexually over a span of approximately 6 months.
Phillips was staying at the child's home when the incidents allegedly took place, police said. During the investigation, it was discovered that the parents of the 11-year-old found several pairs of the child's underwear and a CO2 pistol under Phillips's mattress, police said.
It is alleged that Phillips would sexually assault the child, display the gun to the child, and would tell the child that he would kill her parents if she told anyone about the assaults.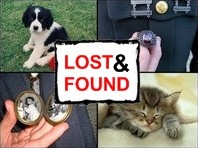 According to Millersville Police, Phillips is a convicted felon who is originally from Louisiana and served over a decade in a Louisiana penitentiary.
The Sumner County Child Advocacy Center was extremely helpful in the investigation by getting the child to disclose sensitive information about the incidents.
The Sumner County Grand Jury returned 13 sealed indictments on Phillips for Rape of a Child X 4, Aggravated Sexual Battery X 7, and Solicitation of a Minor X 2.
Phillips is known to be homeless and frequents weekly rental motels. He is believed to still be in the area. If anyone knows the whereabouts of Phillips, please notify Detective Charles Consiglio by calling 615-859-2758.