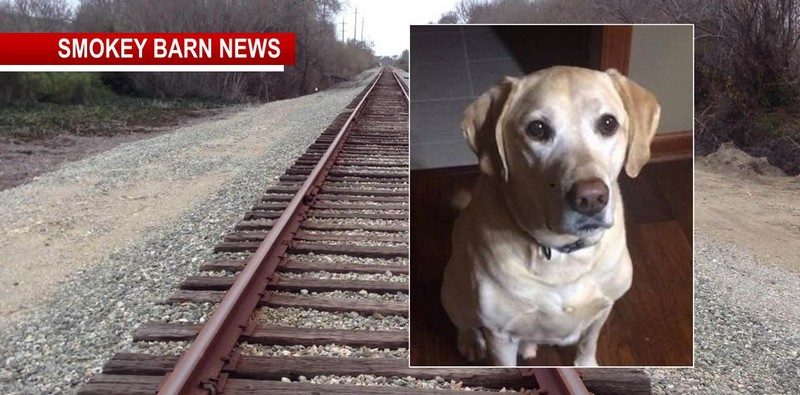 Family Dog Hit By Train Survives To Tell The "Tail"
GREENBRIER TENNESSEE: (Smokey Barn News) – This is a tale about a tail, a lucky dog's tale that is. Jada Borum is an Advanced Emergency medical Technician with Robertson County EMS and she loves her dog.
Mrs. Borum's dog is a 110lb yellow Lab named Buddy but as you read this story you may wonder if they'll be changing Buddy's name to Lucky.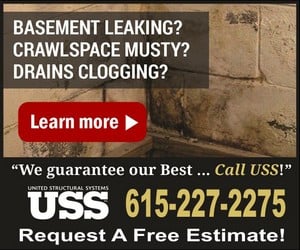 Buddy was hit by a train on June 6th in Greenbrier but miraculously the dog survived.
Mrs. Borum lives in a cul-de-sac backed up to the railroad tracks in Greenbrier. Her children and their friends were playing in the cul-de-sac when somehow two of their small puppies got out the front door. "They wanted to play with my children and Buddy followed," Mrs. Borum told Smokey Barn News.
The pups continued down to the tracks and Buddy followed. Buddy likely wanted to protect the pups as a train approached.
As the train passed, Buddy  was hit as the pups ran from the front of the train.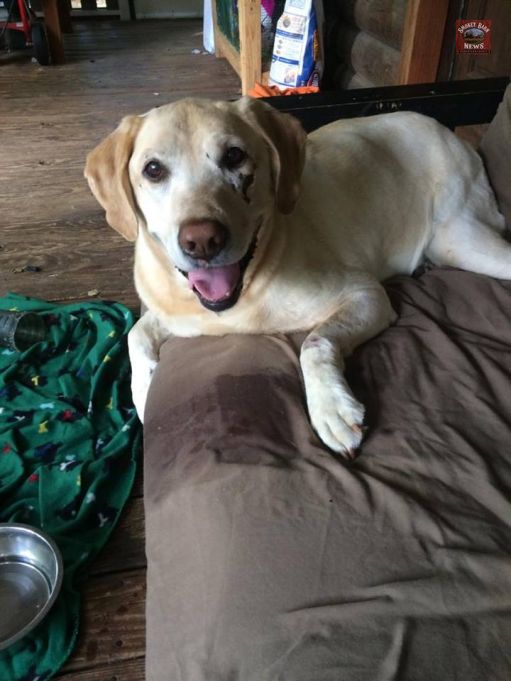 Buddy was hit by the scooper on the front of the train. He was hit in the back of the neck and knocked out.  Buddy ended up in the middle of the tracks and was unconscious long enough for the train to pass over his body.
Mrs. Borum's daughter and her friends witnessed the whole incident and ran home to tell her that Buddy was dead in the middle of the tracks.
When Mrs. Borum got to the tracks Buddy  was walking home with blood pouring from his mouth and his tail was missing. Mrs. Borum's oldest child brought a tourniquet to stop the bleeding from the tail.
"We managed to stabilize him and rush him to Greenbrier Springfield Animal Hospital where they did a great job," Mrs. Borum said.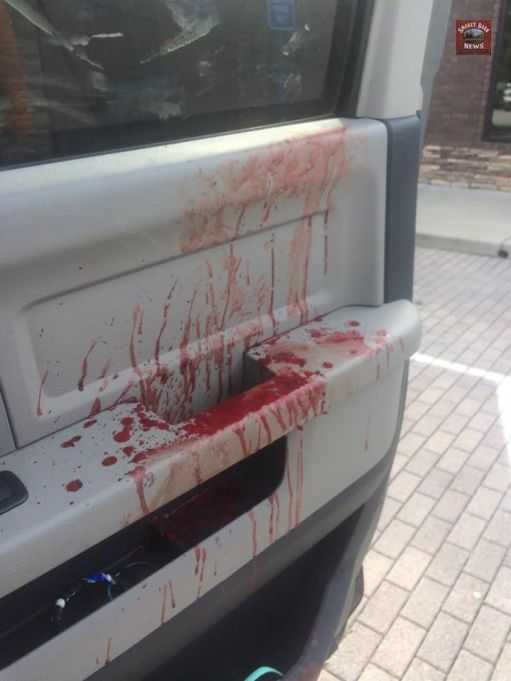 "My dog Buddy survived the accident and was released 3 days later with lacerations to the face, tail amputation, fractured hip and a broken canine tooth which had to be extracted."
"My youngest daughter waves at the conductor once a week. It's been our tradition as mother and daughter. The conductor had to have been heartbroken to watch as the train hit Buddy with the children watching. There was nothing he could do.
"I truly appreciate what conductors do.  In my line of work, I have been to and heard of many calls regarding the train hitting someone and I can't imagine how they sleep at night.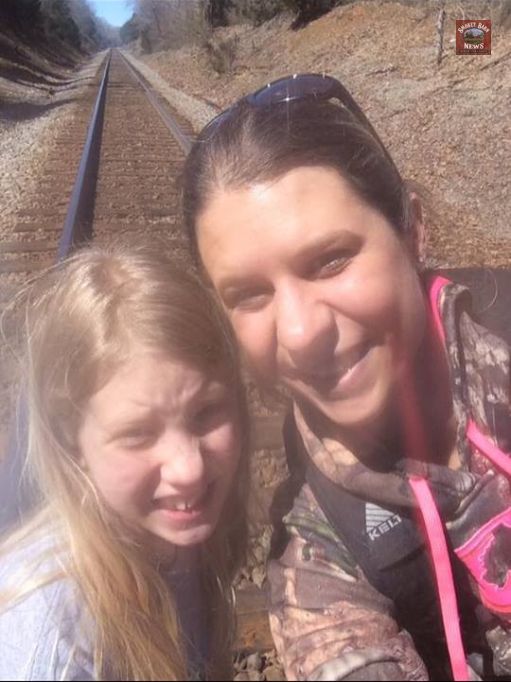 "I also want the story out there so that the conductor may see that my dog survived. We do not know his name or who he is but we want to thank him for his service in Robertson County."
Buddy was my fathers dog to help with seizures after a brain tumor diagnosis.
Buddy  became too much for my parents and was given to me to care for.
Buddy came with us to care for my dad until he died in December. When dad died, Buddy stayed to comfort mom for a while until he recently came to live with us again.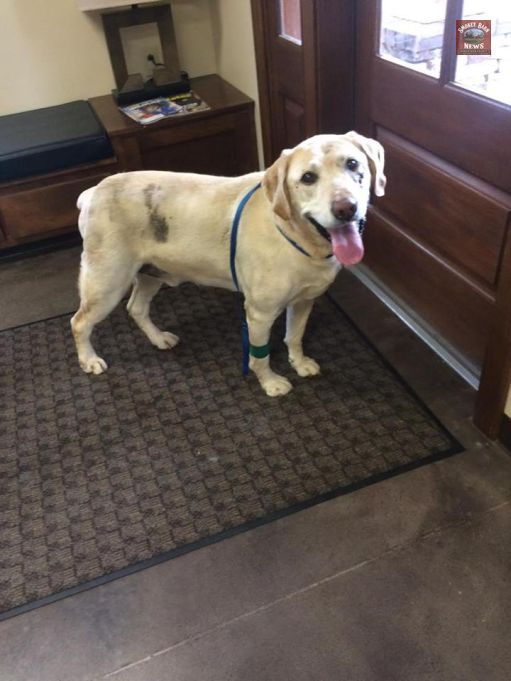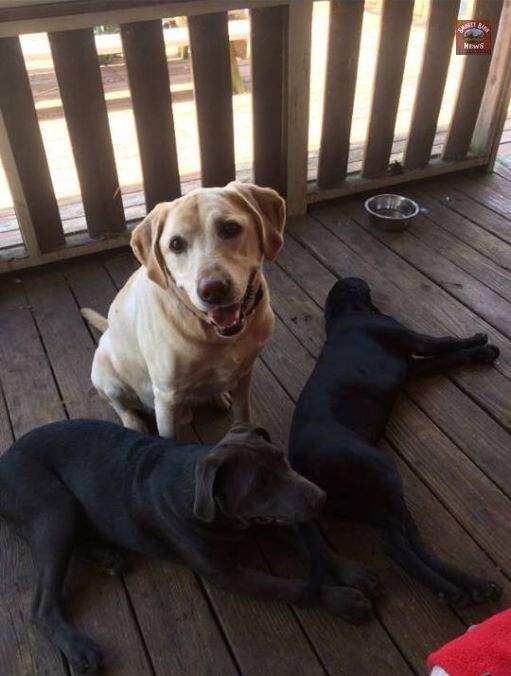 Smokey Barn News (Sponsor/Advertisement)

Smokey Barn News (Sponsor/Advertisement)

We bring you ALL the News in and surrounding Robertson County, Tennessee.