Film Crew Rattles Nerves In Springfield
SPRINGFIELD TENNESSEE: (Smokey Barn News) – It started with a phone call from a neighbor off Hwy 49 near Krisle Elementary School Wednesday evening. Based on police activity in the area, they wanted to know if they should lock their doors. We will always recommend that you lock your doors but told the concerned neighbor that we were not aware of a manhunt or any other criminal or police activity in the area.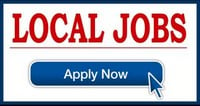 After a little research we uncovered the mystery. On paper it's easy to see how someone might have initially become concerned; Powerful lights in a wooded area, roads closed by Robertson County Deputies, a large fire in a field near a wooded area followed by two blasts of fireworks. Fortunately it was all for a good cause; music, according to Cross Plains Fire Chief Tommy Jackson.
According to Chief Jackson, who was on scene to make sure the pyrotechnics didn't get out of hand,  a production crew was in town filming a music video.
Chief Jackson said, in all, the film crew consisted of about 60 or 70 people, so it may be an established artist. Whoever it was, they couldn't have been all that famous because Chief Jackson said he never heard of them and forgot the name. With a crew of 60 or 70 one would think it has to be someone fairly well known or a new artist with a lot of expendable cash. We'll keep working on it for you.
During the production, parts of Homer Worsham Road was closed while scenes with motorcycles were filmed, Chief Jackson said. The fire was also part of the production. It was a large bonfire but with fire crews near by and no wind there was no danger if it spreading.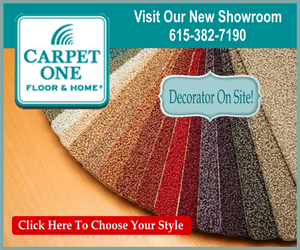 The filming location was a field directly across from Krisle Elementary. MAP The lights they used were very powerful and lit up a big section of the tree-line.
According to Chief Jackson, the production covered a fairly large area. Guthrie Kentucky at the rail-road bridge MAP, the Parthenon in Nashville MAP, Natchez Trace at the big bridge near Franklin Tennessee MAP, and we believe it was this crew that was up in Barren Plains on Tuesday filming at the store MAP and then HWY 49 in Springfield Wednesday evening MAP.
Jackson said the production even used drones to capture an American flag on a barn.
If you are new to the area, film crews love Robertson County. We have beautiful farm land and amazing beautiful architecture from just about any era and we are just minutes from Music City! (Nashville)
To learn about other music videos as well as full length feature films that were filmed in Robertson County simply scroll down or search "film" in our search box for even more.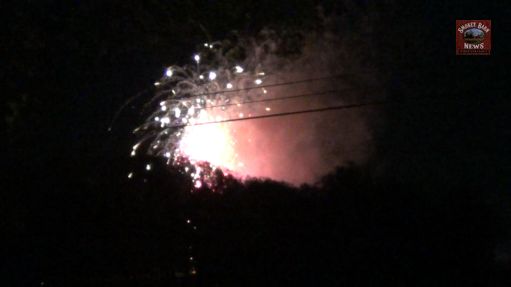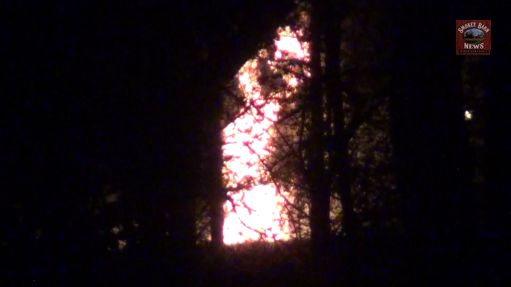 Billy Ray Cyrus Continues Filming Series In Springfield Tuesday
SPRINGFIELD TENNESSEE: (Smokey Barn News) – It was hard to miss, a gigantic whale on wheels, 200 people and and cameras engulfed the Springfield Square Tuesday.
It was Billy Ray Cyrus in town again filming for a new comedy series set to debut in 2016. If you recall Smokey brought  you the news on Billy Ray filming on the square back in 2012 and again this past November.
Scroll down to see Smokey's coverage of Billy Ray overt eh past couple of years.
November 3, 2015 Billy Ray Cyrus In Greenbrier Filming Comedy Series
GREENBRIER TENNESSEE: (Smokey Barn News) – On Tuesday, CMT film crews were in the Robertson County area filming a comedy series called "Still The King" a CMT comedy that stars Singer/Actor Billy Ray Cyrus.
View a short trailer of "Still The King"
Still the King is scheduled to debut early 2016. Cyrus plays the role of Vernon Brown — aka Burnin' Vernon — a washed-up, a scandal-ridden, one-hit wonder who is kicked out of country music but emerges  20 years later as an Elvis impersonator.
During a drunken bender he is sentenced to return and perform community service after crashing into an old country church outside of Nashville. Vernon pretends to be the congregation's new minister and later discovers that he has a 15-year-old daughter he's never met.
Cyrus serves as executive producer and writer of Still the King by Hideout Pictures.
October 7, 2012 – Billy Ray Cyrus In Robertson County Filming Pilot 
Billy Ray Cyrus was in Springfield at the Robertson County Courthouse Sunday Oct. 7th filming part of a pilot called STILL THE KING. (Billy Ray is the father of Miley Cyrus AKA Hannah Montana)
Smokey Barn News (Sponsor/Advertisement)
RELATED STORIES:
Smokey Barn News January 22, 2014 Springfield, Tenn.
VIDEO: Nashville Series Films In Springfield
(See Update on female actress's identity)
Film crews for the ABC TV Series 'Nashville' were filming on location in Springfield today. The television show is a musical drama about the fading stardom of a country music star named Rayna James played by Connie Britton and her conflict with a rising teen star named Juliette Barnes played by Hayden Panettiere. Guitarist Deacon Claybourne played by Charles Esten is caught in the middle. At right, Diane Goodman (bookkeeper for Springfield Drugs) was in Springfield Drugs today while they were filming. She told Smokey she was nervous about how to take the photo but Charles kindly took the photo for her with her camera.
UPDATE: Female actress identified. As a result of a tip from a Smokey reader, we have learned that the actress playing opposite Charles Esten is Charlotte Ross. You may remember her from Days of our Lives. She was a cast member on Days of our Lives from 1987-1991, See more on Ms. Ross on Wikipedia
Smokey Barn News, November 21, 2013 Springfield TN
Singer-songwriter Kip Moore was in Springfield Thursday filming a music video.
Several of his singles have done well on the charts. "Somethin' 'Bout a Truck" hit number 1 on Hot Country Songs. We believe the filming in Springfield is for his upcoming new single "Young Love".
BELOW: More movies and music videos filmed here in Robertson County.
Here's a link to an old news report on the filming of  "The last days of Frank & Jesse James" Filmed in Springfield TN staring Johnny Cash and Kris Kristofferson (Click here)
Lady Antebellum filmed a music video in Springfield for their new song "Goodbye Town" back on March 23 2013.  Smokey filmed them in production, (SEE Smokey's short exclusive Video news report of their PRODUCTION below FIRST) then watch the NEW Music Video directly below:  Springfield TN is in much of the music video.
Smokey Barn News, March 23 2013
Country pop music group Lady Antebellum was in Springfield Saturday shooting a music video for their next album.
VIDEO
Smokey Barn News, October 7, 2012
Another recent filming in Robertson County was a pilot with Billy Ray Cyrus back on October 7, 2012. Smokey was there again with some great coverage of their production.
Movie 'Jug Face' Filming In Springfield TN
Darryl Worley – Awful Beautiful Life Filmed in Robertson County.

Smokey Barn News (Sponsor/Advertisement)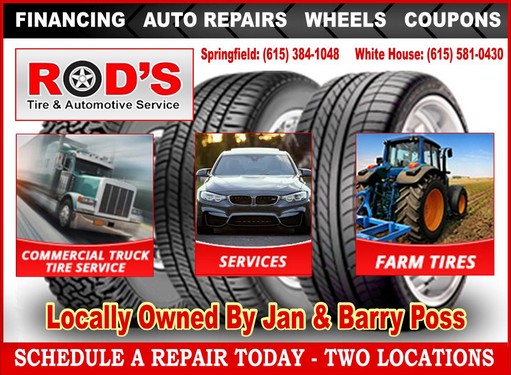 We bring you ALL the News in and surrounding Robertson County, Tennessee.