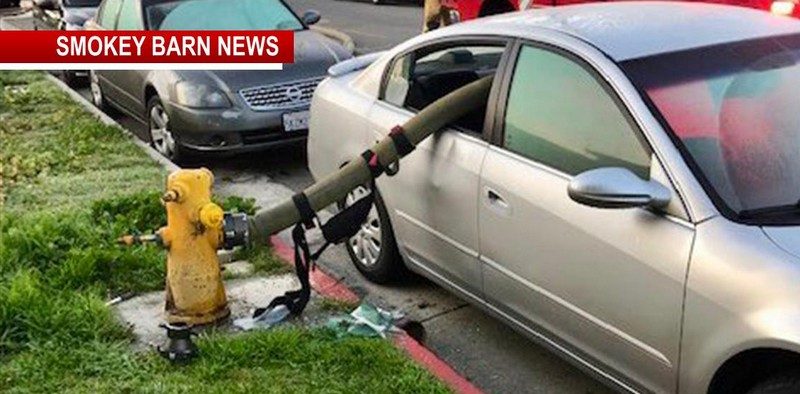 Fire Dept. Tweet Goes Viral, Local Fire Chief Reacts
(Smokey Barn News) – It was a painful lesson for a driver who apparently tried to save a few minutes by parking in front of a fire hydrant.
The photos were posted by the Anaheim Fire & Rescue with the following message; "Ever wonder what happens when a car is parked in front of a fire hydrant and a fire breaks out? Is a closer parking spot worth the broken windows and the citation and towing fees?"  @City_of_Anaheim residents, please do not park in fire lanes"
Smokey Barn News wondered if this ever really happens so we reached out to local Fire Chier Jimmy Hamill with the Springfield Fire Department. We were surprised to learn that in fact, it does happen.
According to Chief Hamill, it has happened at least twice his memory, however, in both cases, they were able to go under the illegally parked vehicle. The Chief added that his team will do whatever they have to do to get to the water and that includes breaking out the windows and running the hose through the vehicle.
Just to test the waters (no pun intended) we asked Chief Hamill, "What if it was a Ferrari, would you still break out the windows?" "Yes," Hamill replied with no delay.
We thought of asking what he would do if it was an armored truck bank carrier but we didn't want to push our luck.
The moral of the story? If you drive a Ferrari (or any vehicle for that matter) don't park in front of a fire hydrant with your windows rolled up.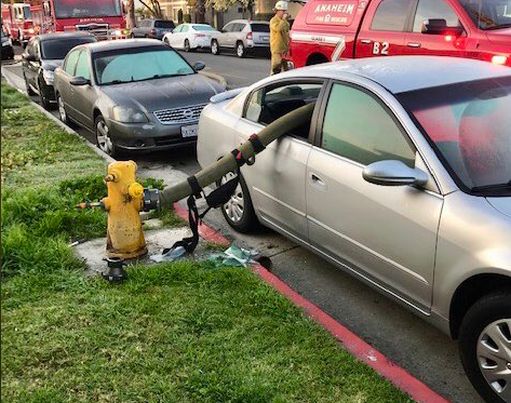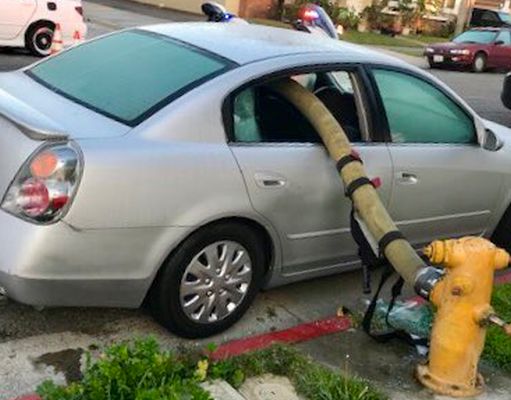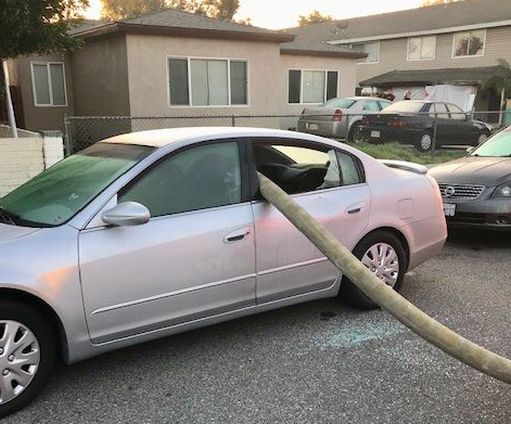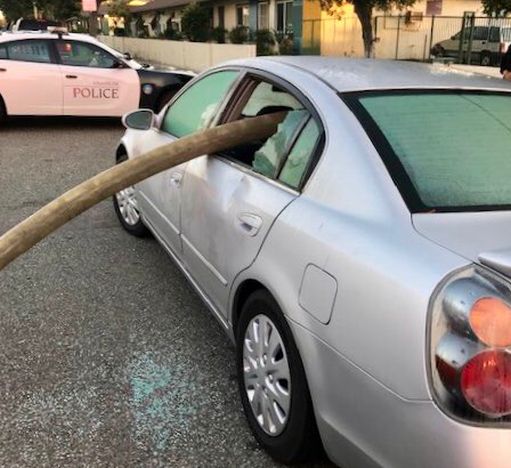 Smokey Barn News (Advertisement)
We bring you ALL the News in and surrounding Robertson County, Tennessee.