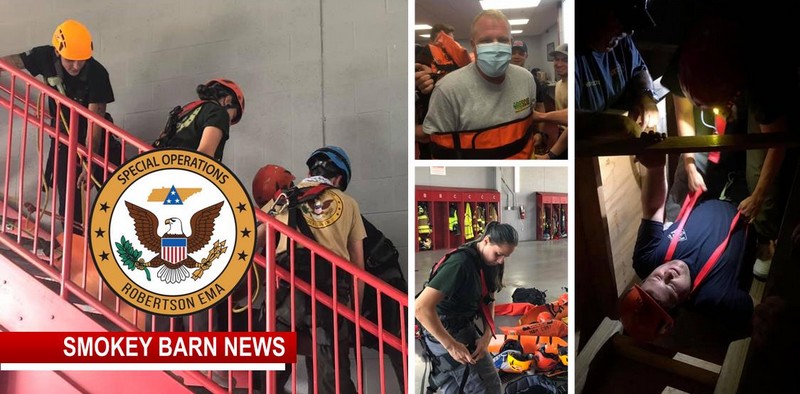 First Responders Train For Confined Space Rescue 
ROBERTSON COUNTY TENNESSEE: (Smokey Barn News) – For every situation, for every disaster, and for every crash, there's a class for that. This time, it was all about confined spaces.
If you get trapped in a confined space, like a manhole, industrial tank, collapsed building, or a well, your only way out will be someone with specialized training. That's what our first responders do.
The training took place over the weekend.  Members of the Emergency Management Agency, the City of White House Fire Dept. and Shackle Island Fire Department all participated in the training.
The Director of the Emergency Management Agency, Chance Holmes, applied to the State Of Tennessee for a training grant, and it was accepted.
The class gave students the opportunity to learn about rescues in confined spaces, including the use of equipment. "We would like to say thank you to the instructors and to the City of White House Fire Dept. for the use of their facility. All members had a great time and always look forward to tech class, Holmes said. "We would also like to congratulate everyone for passing the class and getting their certifications."