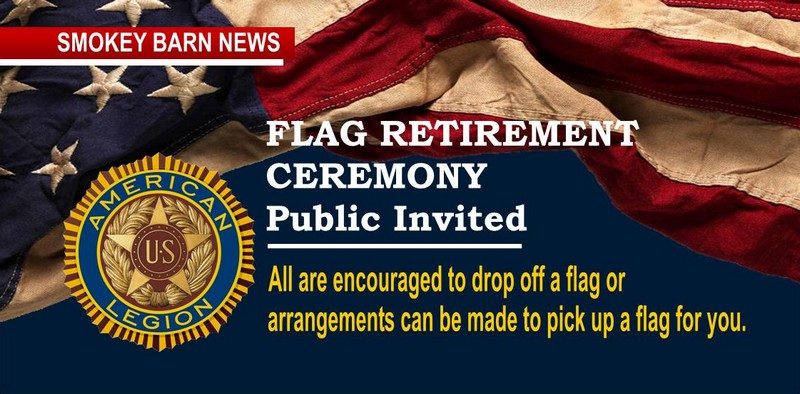 Flag Retirement Ceremony (Bring Your Flag)
WHITE HOUSE TENNESSEE: (Smokey Barn News) – Post 206 of the American Legion in White House Tennessee is conducting it's annual Flag Retirement Ceremony on Flag Day (June 14th). The ceremony will be held at the Pavilion on the Post's property at 3321 Hwy 31W at 7 pm.
Celebrate Flag Day
Americans everywhere will proudly hoist the Stars and Stripes for Flag Day on June 14. American Legion Post 206 will conduct a proper flag-collection and retirement ceremony at the Post beginning at 6:00pm.
We urge all members of the community to attend this event. Everyone will have the opportunity to present a flag for retirement. If you have a flag you wish to have retired, you may bring it or you may use one of the many flags that we have collected.
Anyone owning a US Flag that is no longer serviceable for display is encouraged to drop off the flag at the Post. If you are unable to drop off the flag contact the Legion at 615-513-7870 and arrangements will be made to pick up the flag for you.
After the formal portion of the ceremony, guests may participate by dedicating the disposal in the name of a loved one.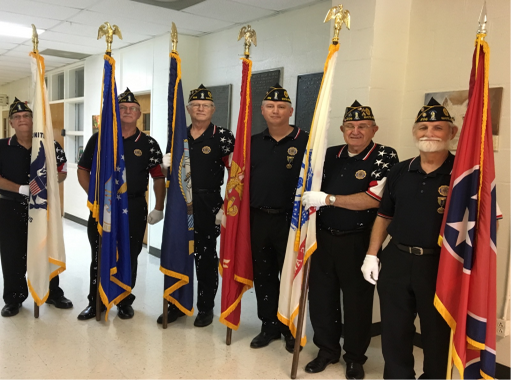 We bring you ALL the News in and surrounding Robertson County, Tennessee.