From Corvettes To Birdhouses, An Engineer Brings Smiles And Warms Hearts
ROBERTSON COUNTY TENNESSEE: (Smokey Barn News) – Gordon Killebrew used to help build Corvettes, over a million in fact. After he retired 30 years ago he moved on to birdhouses, to date, over 20,000 of them but don't ask how much they are, Gordon doesn't charge a dime.
Gordon says "I just enjoy doing it, it gives me something to do." Last week Gordon hand-delivered about a hundred birdhouses to students at East Robertson Elementary School- free of charge. One birdhouse was very special, it was number 20,150,  Gordon numbers each one.  Gordon doesn't paint the birdhouses, "I'm not a painter, I'll let the kids do that." Gordon says he's built as many as a hundred birdhouses in a single day. Be sure to watch our video report above for Smokey's full interview with Gordon, or, if print is your thing, we have added a delightful story about Gordon and his birdhouses below. At the bottom of this report, below our photo album, we have another video on Gordon's incredible contributions to the Corvette.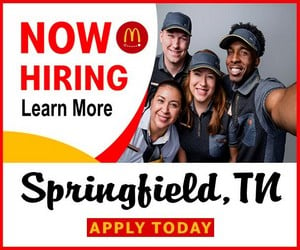 Retirement Is for the Birds
by Stacey Haag
Tennessee Master Gardener of Robertson County
On a crisp autumn day, a man in navy blue coveralls parked his truck next to my family at a local fall festival. As he got out and lowered his tailgate, he gestured to my young daughter and said "Getcha a birdhouse. Take as many as you'd like." The innocence of her disbelief at a stranger's generosity (and enormous pile of birdhouses) wasn't lost on me. As we walked home that day, two birdhouses proudly tucked beneath her arms, I wondered more about the unassuming man in the pickup. A little tag pinned to the side of the birdhouses told me his name was Gordon Killebrew, a resident of Cross Plains, Tennessee, but there was much more to learn.
As a precocious western Illinois farm boy, Gordon's fascination with farm equipment later turned to cars. After a stint in the Army, Gordon went to work at Chevrolet's St. Louis plant in 1963. It wasn't long before he became part of the Corvette team, a position he immortalized over the next 30 years before being inducted into the Corvette Hall of Fame in 2007. His name is very well known in the Corvette world. A quick internet search will lead you down a rabbit hole of his vast contributions and accolades. The words often used to describe him include "electric wizard," "genius," and "a living computer with a photographic memory."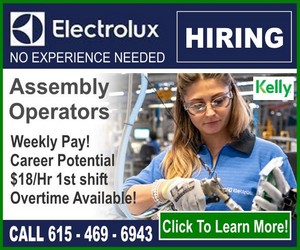 After Gordon retired in 1993, he started a Corvette repair consulting business. It soon grew into a school and hosted its first class in 1997. He built the entire two-story building himself, just as he had his log home a decade earlier. When a neighbor asked him to use those carpentry skills to build 34 birdhouses in 2010, new life was breathed into an old childhood hobby. Before long, Gordon was spending his days building birdhouses in his workshop, many of which he gave to nonprofits, schools, and state parks. He focused on bluebird houses because he enjoyed watching them on his property and appreciated their appetite for insects. He soon added wren houses as a way to utilize the boards that were too short for bluebird houses.
In early 2023, Gordon completed Birdhouse #20,150! Perhaps even more astonishing, he has never purchased material for his birdhouses, nor has he ever sold one. All of the wood is salvaged from local businesses, fencing companies, friends, and neighbors, and every birdhouse is given away free of charge.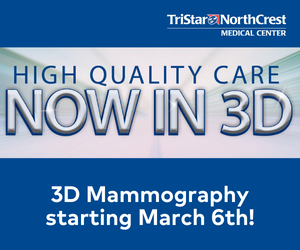 There's no debating the accomplished life Gordon has led, but in Robertson County he is most loved for his birdhouses. He has given thousands of school children their first birdhouse, allowed local nonprofits to raise funds with his donated creations, provided safe nesting sites for hundreds of thousands of local birds during a time of urbanization and habitat loss, and diverted more than 20 tons of scrap from local landfills.
As Gordon approached his 80th birthday, I asked how he'd like to be remembered. His humble hope is that, "If nothing else, I made some people and a few birds happy."
Gordon was the pebble that sent ripples through our own backyard. Those two birdhouses lovingly carried home by my daughter were hung, and our first bluebird family moved in not long after. Their arrival reminded us to fill the old bird feeder, then we added a bird bath. Not long after came bat and bee houses, then a pollinator garden. And a few years later, our yard became a Certified Wildlife Habitat. Because of Gordon, I'd like to imagine there are 20,000 similar stories in Middle Tennessee… and counting.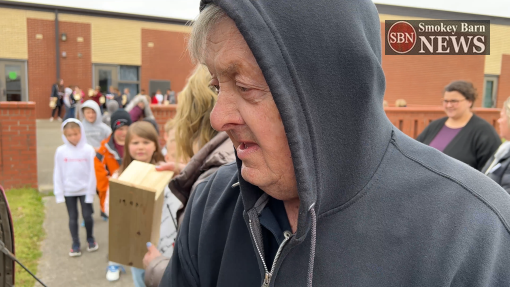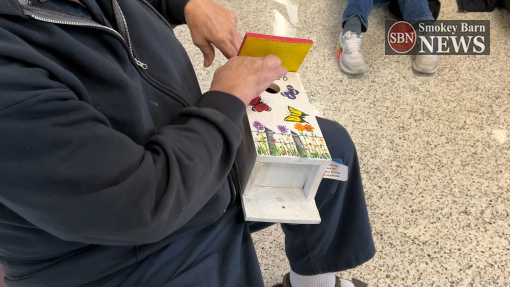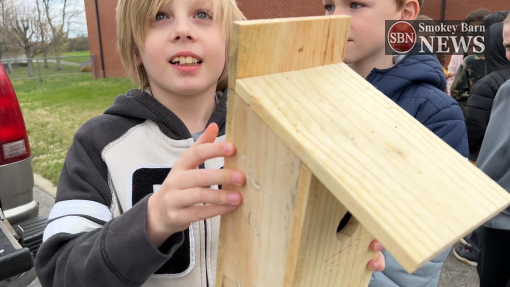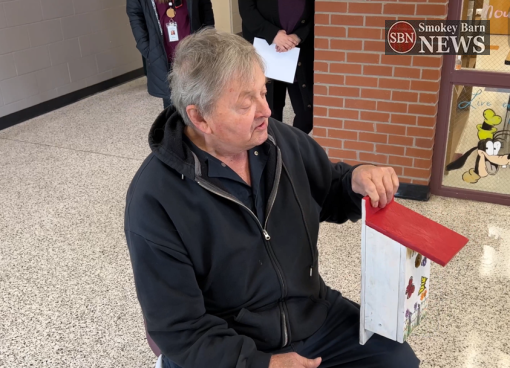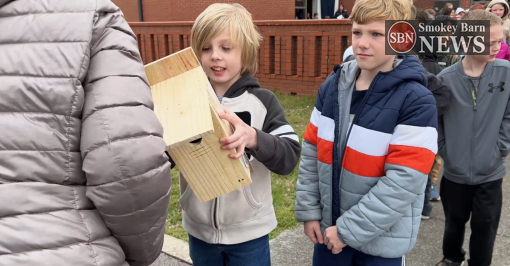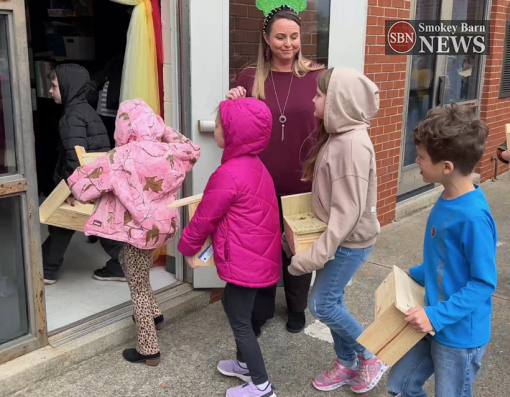 Mobile: To See The Latest Stories or to share this article, scroll below