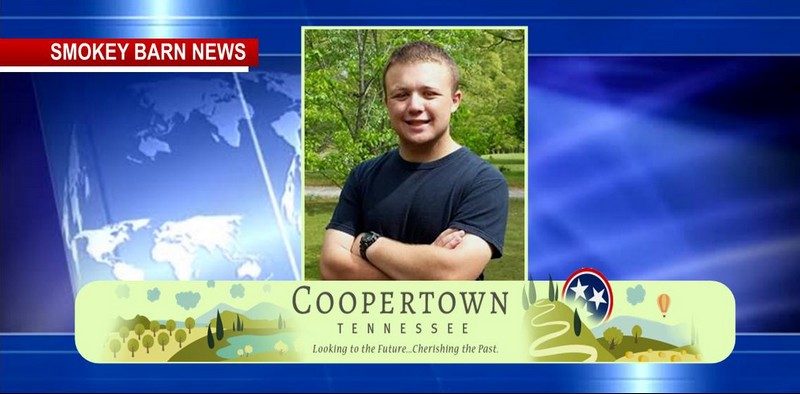 Frustrated Coopertown Alderman Resigns
COOPERTOWN TENNESSEE: (Smokey Barn News) – Coopertown Alderman Lucas Decker has resigned his position as Alderman, effective immediately. Decker told Smokey Barn News Saturday evening that he's frustrated with the direction the Board and Mayor are taking the city and it's time for him to leave.
Decker informed city officials of his decision in a letter that clearly outlines his reasons for resigning. Decker, 23, added that the decision to resign did not come lightly. It was after weeks of thought and prayer that he finally decided that he and the city needed to part ways.
Smokey Barn News has added Decker's resignation letter below unedited and in its entirety.
Lucas Decker
Former Alderman of Ward 2 resignation letter
"Let this be known as my official resignation as of 8:02 PM. It is a disservice to myself to continue to effect change in a community that has elected leadership that does not want to fully benefit the town with the taxes it collects. The fact the leadership of the town is more concerned about paving only 2 miles of road at a time and not being able to do anything else to the roads is not right. Last year the town bought a hot mix trailer that has only been used a few times because "we do not have the truck to pull it".
"The waste of money and resources that could be put into good use in this community is asinine. The town has had a significant financial increase in the past 4 years I have worked for the town. The city has the ability to have a dedicated crew doing nothing but fixing potholes and properly repairing culverts. It has the ability to fix stormwater drainage so that the money we spend on the roads are not wasted.
The city has the ability to hire 2 more police officers and provide 24-hour police service, however, the mayor says that we are perfectly safe without it. In one meeting the vice mayor said the city does not maintain 24/7 police coverage and in another meeting he said, if they wanted to grow the department then they will need to write more tickets. That's with a drive-by shooting and not a single Coopertown Police officer on duty. The thing that bothers me the most is at midnight tonight our town will not have a single officer available to answer calls for service. This means it could be 15 min to an hour for law enforcement to respond to our town.
"I want to tell the public that the workers of the city have worked desperately to convince the mayor and vice mayor that there's a need for improved equipment and more officers. They have begged for more people and the right equipment to do their jobs and instead of helping, the mayor has stockpiled more money to do a large repaving program right before the election next year. Your employees have seen this and they have done their best to serve the citizens. Things like automatic defibrillators, road repair equipment, and road crew vehicles are not a priority for your board and mayor. So when one of your loved ones goes into cardiac arrest and your Coopertown Police Officer gets on scene, that officer doesn't have the tools that nationally are an accepted standard to save your loved one.
"I have tried to effect change but failed. When you have a mayor that thinks a former police chief; with documented anger issues and who required him to attend anger management classes, is mentally fit to carry a fully automatic AR-15 in the back of his patrol car, we have issues. The current police chief and staff are outstanding and have done a great job. When the mayor wants to make statements that the fire department needs to get it's act together but he can't tell you how the department services the town you have issues. The town is in poor leadership shape. You have a mayor who openly belittles and humiliates employees in board meetings and the rest of the board deems that professional. This is your town, this is how you the citizen treat your employees. That is why I am leaving."
Sincerely,
Lucas Decker
Former Alderman of Ward 2
Smokey Barn News (Advertisement)
Smokey Barn News (Advertisement)
We bring you ALL the News in and surrounding Robertson County, Tennessee.