Hoyte Heights Rezoning (NO) On Tie-Breaker Vote After Residents Voice Concerns 
GREENBRIER TENNESSEE: (Smokey Barn News) – It's been a busy couple of weeks in Greenbrier as the city finds itself dealing with some growing pains. At a Board meeting Monday evening, Mayor Bonette Dawson found herself in the spotlight when a vote to allow a controversial rezoning that would pave the way for a large residential development in an area called Mayes Farm came up tied by the Board. The decision would now be hers to allow the rezoning.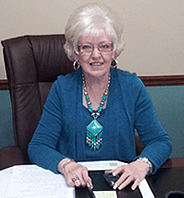 (At 48:00 minutes in) Realizing her predicament, Mayor Dawson said, "Gee thanks, fellas," as she looked over at the board. Someone familiar with voting history in Greenbrier said they could not remember the last time the Board tied on a vote.
"This puts me in a bad spot," Dawson said. Then someone said; 'It's a good spot.'– "Well, that's a way of looking at it," Dawson said. "Let me say this before I tell you what I'm going to do. I don't disagree that this would be a good thing for the city, and I talked to Brandon myself and made a suggestion which I understand he thinks is stupid.
"It's not a stupid idea Brandon, there are some things that can be done to make it a better plan and that's what I would like to see. A little more study put into it, some corrections made to some of the things in there and I think it's doable, I agree Greenbrier needs growth, it's the only way we'll get a grocery store, its rooftops they look for not the number of people but having said that, I'll have to say no." With that, a mild hush could be heard in the audience.
Carol Fagg voted no, Billy Ray Dorris voted yes, Jeff DeLong voted no, Steven Higdon voted no, Bill Deaver voted yes, Larry Stroup voted yes.
There was some tension in the room from those for and against the rezoning. At 38 minutes into the meeting, one gentleman was calmly asked to step outside by Greenbrier Police Chief KD Smith but the meeting was otherwise orderly.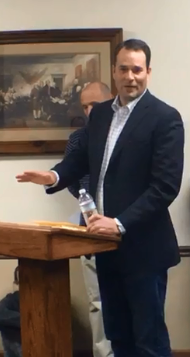 At 4 minutes in, the son of Mayes Farm owner, Taylor Mayes, addressed the board; "I'm here on behalf of my father— this farm has been in our family for over a 100 years," Mayes said. "Since my grandmother died in 1991, nobody in my family has really done anything with the farm — I think the city and community, certainly surrounding the farm, has benefited greatly and it's a nice green space but nobody in the near vicinity was promised that there would never be any development of the land when they bought their land. My Dad is almost 80 years old. Trust me you don't want to be coming down here from Nashville trying to farm that land…….I just want the Mayor and the alderman to understand that this reflects what my dad thinks is the best thing to do with this land, he is also very sensitive to the city of Greenbrier and he wants this to be done well and frankly we're here to rezone a property from agricultural to something that can be developed. I don't think anybody could reasonably argue that that property's highest and best use is for development, it's not for farming. My dad probably would have never been a doctor if it weren't for development. He developed the land around him so he could pay to go to medical school. So, development is a good thing and I really appreciate yall hearing from me tonight and I sincerely hope that this does get through."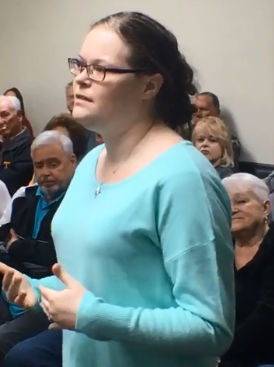 Before the vote, (at 29 minutes) a Ellen Odle asked, "How long is this going to be a townhall issue?–Is there eventually going to be a stop to this, or is it just going to keep going?" Mayor Dawson replied, "Well the ordinance is up for a vote tonight, so you should have your answer after tonight."
(@ 18 minutes) Mike Shropshire stood to speak, "I live in Hoyte Heights now and I'm adamantly opposed to this development and I'll tell you why. The financial numbers that I saw posted on Brandon's site is not all sunshine and roses, it's going to take decades before that type of impact is felt. Meanwhile, I'm raising two children in that subdivision that his plan is stuffing a bunch of condos right behind.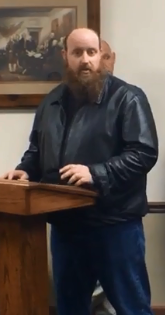 Look at phase 1 where all the people come down Fisher Drive and look at all the condos that come off of there. His traffic study, for what it is, shows that the vast, vast majority of the people are going to exit off of Fisher and it's going to be a huge problem. I did not buy a house in Greenbrier so that my kids can grow up in a construction zone. I didn't buy a house at the end of a dead-end road so my kids could grow up in a construction zone. I don't know Brandon from Adam and I'm sure he's a wonderful man and I don't really care, what I do care about is family and my property and the fact that this is where I have chosen to raise my children. I don't want them growing up in a construction zone and I do not want a bunch of condos in my backyard." For more see video.
With the pressure to build additional homes in Robertson County, Greenbrier will likely have more developers knocking on their doors.
The subject of trash.
The official meeting started out with a discussion about trash in the city. (43:00) Alderman Billy Ray Dorris mentioned a few issues he felt were important. Dorris mentioned unsightly vehicles on city roadways. Vice Mayor Larry Stroup asked if the vehicles were tagged. Dorris said no, Stroup then asked Dorris if he had taken photos of the problem vehicles. Dorris said no but he would. Then Dorris said, "So, in other words, you're not for cleaning up Greenbrier." Stroup then defended himself, "You're putting words in my mouth, I did not say that— don't you dare!" Dorris interrupted and said, "Don't you come at me like that either." …and with that Mayor, Dawson interrupted, "Gentlemen, please." Dorris then addressed the Mayor saying, "Everybody talks about Greenbrier being a quaint little town, which it was at one time. It's not anymore, it looks like a dump."
Clean Up Day:
Greenbrier will be having a Clean-Up-Day from 3 to 7 on Saturday, April 14 at City Hall. Residents only! Must provide ID. Please separate waste into like categories. Items like oil and paint are ok, but hazardous materials will not be accepted.


Smokey Barn News (Sponsor/Advertisement)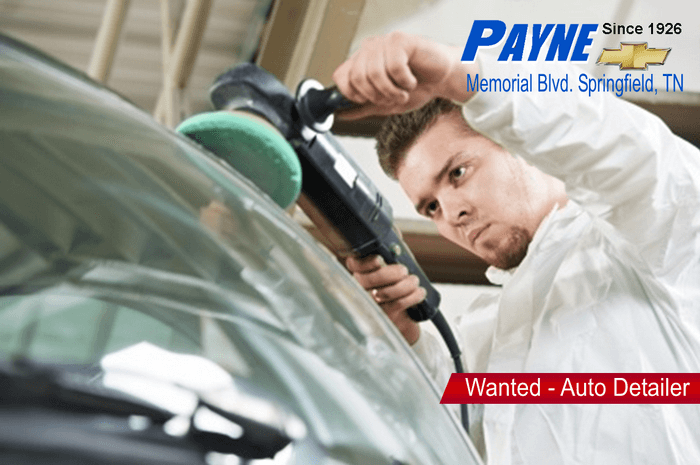 We bring you ALL the News in and surrounding Robertson County, Tennessee.