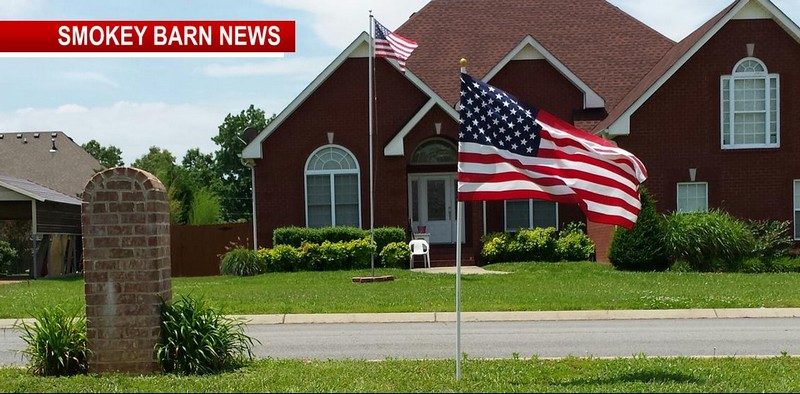 Greenbrier Neighborhood Patriotic and Giving on this Memorial Day
GREENBRIER TENNESSEE: (Smokey Barn News) – If you happen to be driving in the Greenbrier neighborhood of Hygeia Springs in the next few days, you can't help but notice the flags displayed for Memorial Day.
This is a small neighborhood of five short streets but the residents are anything but small.
They are friendly, giving, and patriotic folks who routinely walk their dogs, push their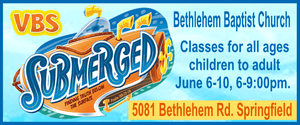 baby carriages, exercise walk and speak to their neighbors on a daily basis. And sometimes assist their friends when needed.
Some have always displayed flags on holidays but thanks to the Cub Scout Pack 461, there are many flags flying now. For a fundraising fee, the Scouts bring a nice large American flag to the Hygeia Springs residents on 5 flag flying holidays of the year. Already they have the Memorial day flags flying. The scouts will come again on Flag Day, Independence Day, Labor Day, and Veteran's Day.
It's a win/win situation. The scouts perform a worthy fundraising mission and the neighborhood residents get to donate to a great organization and celebrate America's great Patriotic holidays.
Happy Memorial Day!
– Submitted By Emma Wilson
MEMORIAL DAY CEREMONIES PLANNED MAY 30th, 2016
Springfield: Annual ceremony will begin at Monday  May 3oth at 10 a.m. at Springfield Memorial Gardens located at 4005 Memorial Boulevard.
Greenbrier: Memorial Day at 9:00AM "Remembering our Fallen Heros" at Liberty Square. with special music by the Greenbrier Middle School Ensemble. Hosted by the American Legion Post 45 and the City of Greenbrier.
May 30 City of White House to hold Memorial Day Ceremony
The City of White House will hold a Memorial Day Ceremony at 10:30 a.m. at the Billy S. Hobbs Municipal Center Auditorium on Monday, May 30, 2016. Splash Pad Opens!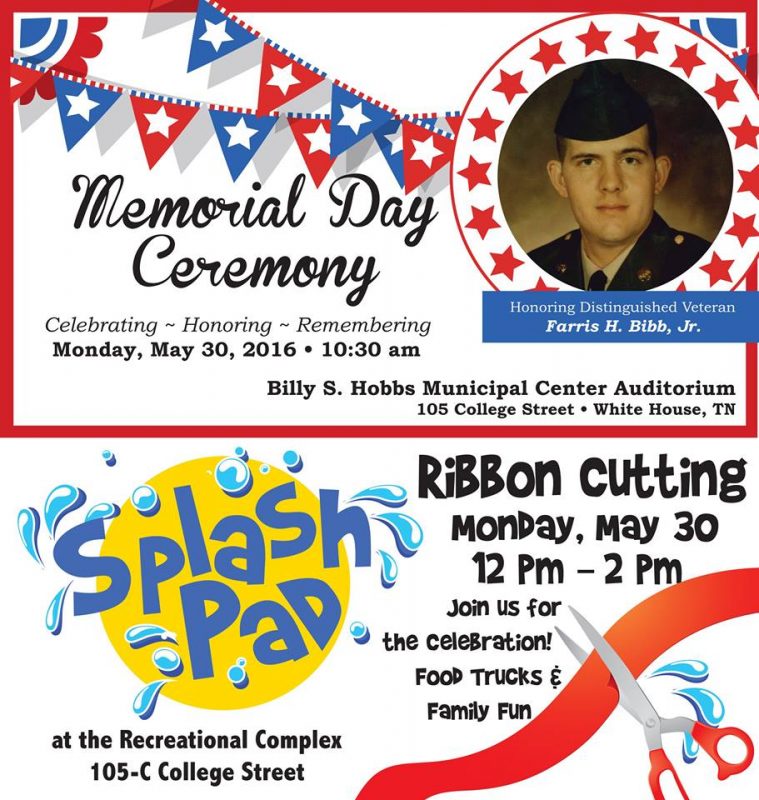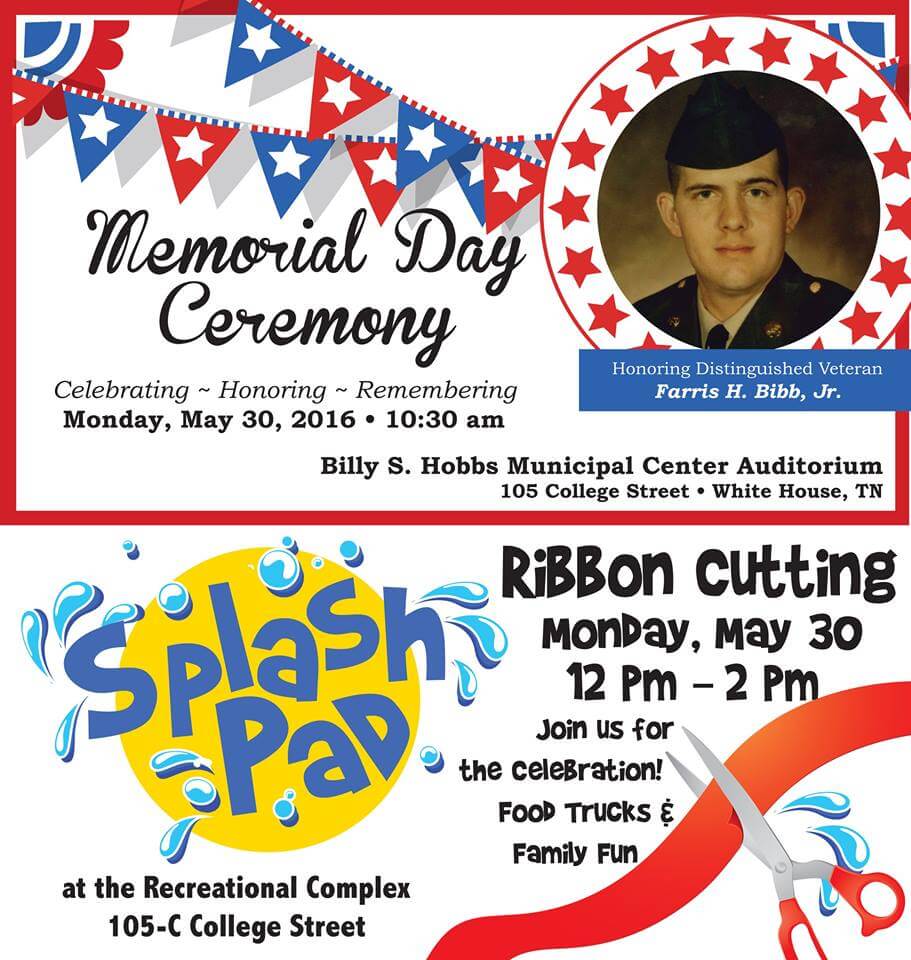 Smokey Barn News (Sponsor/Advertisement)
Coming Sunday, June 4 at 9 AM – 1 PM – 8th Annual Camaro Day At Payne Chevrolet
Come join us for Payne Chevrolet's 8th annual Camaro day! If you wish to bring your Camaro, give us a call at 615-384-5573 and let Steve Russell know to expect you! 2807 Memorial Blvd, Springfield, Tennessee 37172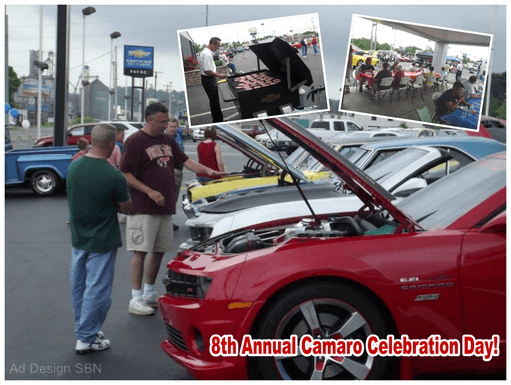 We bring you ALL the News in and surrounding Robertson County, Tennessee.