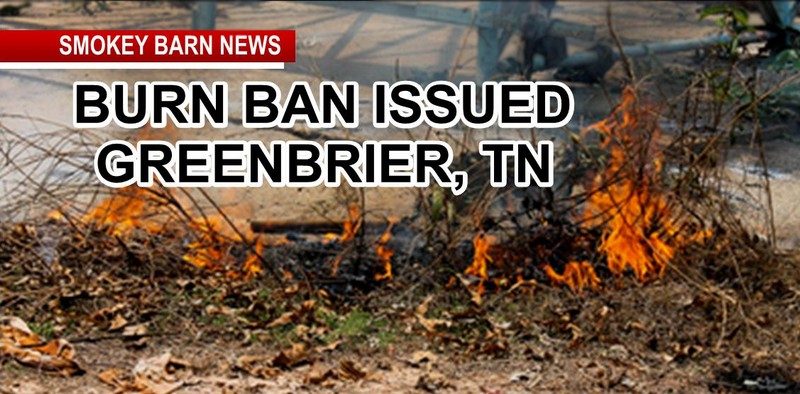 Greenbrier, TN Goes Under Burn Ban
GREENBRIER TENNESSEE: (Smokey Barn News) – Officials in Greenbrier announced today that the city is initiating a burn ban until further notice.
The ban also voids all burn permits. NOTE: The ban only applies to residents living within the incorporated area of Greenbrier, or city limits. If you have a Greenbrier address but do not live within the city limits the ban does not apply to you.
As other cities follow suit we will bring it to you. CITY /COUNTY LEADERS: If you plan on following suit please call Smokey's 24/7 hotline at 615-513-9844.
Due to the dry conditions, the Tennessee Department of Agriculture already announced that the permit season will start early this year.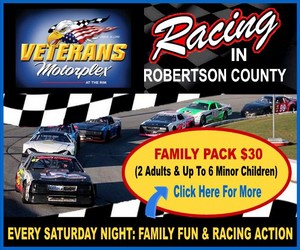 A permit will be required for outdoor burning starting Monday, Sept. 23.
Typically, burn permits are required statewide Oct. 15-May 15. Many cities and municipalities require permits year-round.
Although Tennessee has not seen an increase in wildland fires, safety is our top priority. The early launch is a precautionary measure to help protect our state and citizens from any wildfire threat. The Division of Forestry will continue to monitor the weather situation and will not issue permits on days when burning carries a greater risk.
Robertson County Emergency Management Agency Director Chance Holmes added that whether you plan on burning or not, citizens should use extra care with any combustible material until we can put the dry weather behind us.
According to the Robertson County 911 response center, local fire crews have responded to 15 grass fires in the last 30 days, 7 of those in just the last week.
For more information, tips to conduct a safe debris burn, and to apply for a FREE burn permit online, check out www.BurnSafeTN.org.
Smokey Barn News (Advertisement)
Smokey Barn News (Advertisement)
We bring you ALL the News in and surrounding Robertson County, Tennessee.