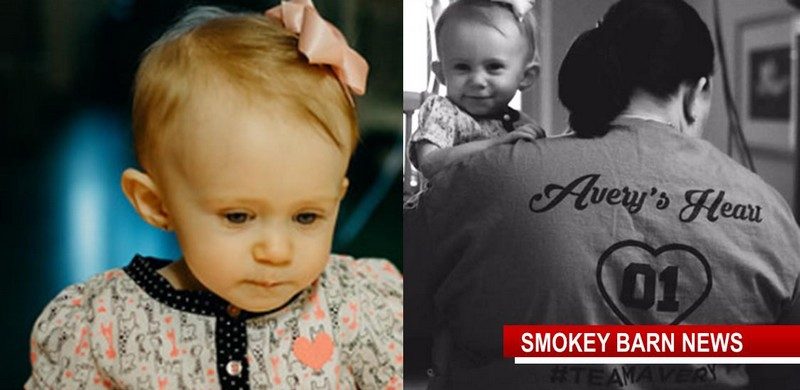 Heart Defect Brings Community Together For Avery Baker Of Springfield
SPRINGFIELD TENNESSEE: (Smokey Barn News) – Meet one year-old Avery Baker, daughter of Angel Baker who lives here in Robertson County and works at the Springfield Police Department.  Her daughter Avery  was born with a heart problem that went undetected by doctors until her little body could not keep up any longer.
Avery  is now at Vanderbilt Children's hospital while they try and fix what is wrong.
Smokey Barn News spoke with Avery's Mom Angel Baker Saturday afternoon.
"She has Dilated Cardiomyopathy which means her lower left chamber is dilated and it is not pumping correctly. She was born with an extra passageway that pumps the blood from the top of the chambers to the bottom of the chambers so the extra passageway was acting as the main chambers which was also throwing her heart off of rhythm.
"A normal heart pumps 50 to 60% however, on the sixth of last month Avery's little heart was only pumping at 6% instead of 60%. She is currently at 29% and is currently on medication for rhythm, a blood clot medication and a de-stress medication to keep her heart from working too hard so the chamber can try to heal.
"Now we are just trying to get the medication stable and steady where her heart is not going backwards and she can come home. Once she is home, she will be isolated to the house and we will travel to Vanderbilt twice a week to do an EKG and an echo to see if we are improving.  If the heart doesn't heal, there is no other option but a heart transplant. We are currently on the transplant list but we are not top priority at the moment.  If we were to receive a heart today we would not accept it because we are trying to fix this one.  We have six weeks to a year to see if this will work."
A special thank you…
"It started as a thank you on Facebook and it turned into a community coming together to help. We want everyone to know that we really appreciate and are so grateful for all the help and all the prayers and all the donations. It's kind and generous and more than we ever expected," Matthew & Angel and sister Emile Baker.
How You can help
Prayers: The family is asking that you please pray for Avery and her family.
Donations: If you would like to help out with medical bills and expenses, please either stop by Farmers Bank in Springfield TN or place your donation through this Funding account also set up for Avery.
"Angel and Avery are part of our family at the police department. Anything we can do to help support her and the child in their time of need is certainly something that we wish to do and want to do. There are a variety of fundraisers that are going on right now and we have already taken up collections in the police department and most people have opened up their wallets and given freely and what ever we can do to help them in their time of need  is certainly something that we want to do."  Springfield Police Chief, David Thompson
"It will take all of us to help get this family through this. #teamavery"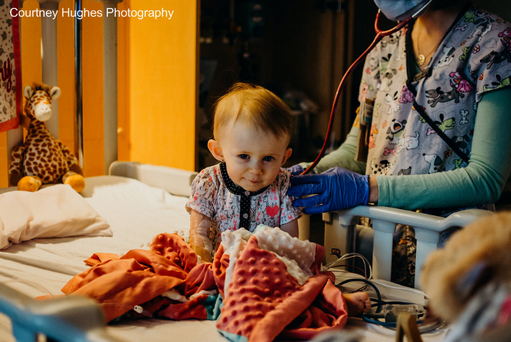 Attend A Family Fun Community Fundraiser Event:
A Fundraiser for Family  is being held May 20th at Legions Field located at 4663 Memorial Blvd., Springfield. The event will kick off at 9 AM – til ?
Gate entry donations: $5 per person. 10 years and under FREE. Includes all day at the tournaments, concession stand will be available, dunking booth, silent auction, face painting, games for kids and much more!
To donate items to the silent auction and more information call 615-384-4251 and ask for Sherrie Clark. All items are welcome. Gift baskets, toys, electronics, certificates, gift cards etc.
*All proceeds will go to the family to help cover medical expenses for a new heart!
To see more precious photos of Avery click here.
Smokey Barn News (Sponsor/Advertisement)


We bring you ALL the News in and surrounding Robertson County, Tennessee.