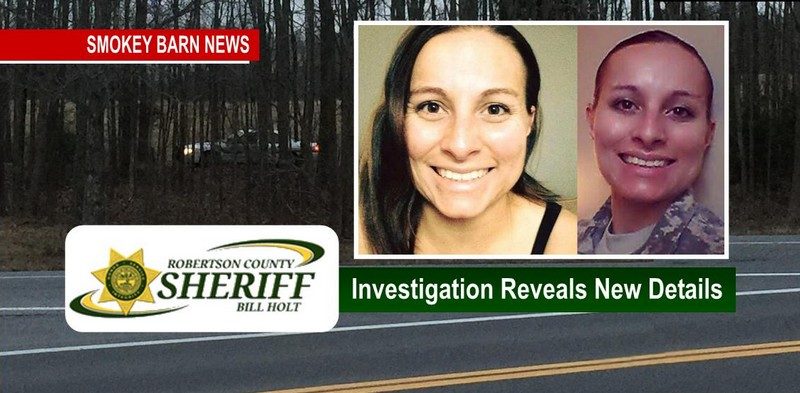 Husband's Friend Pleads Guilty To Murder In Shadow McClaine's Death
ROBERTSON COUNTY TENNESSEE: (Smokey Barn News) – Smokey Barn News was the first to deliver the news that a body was found off I-24 at exit 19 back in January. (See video report below) The body turned out to be that of missing Fort Campbell soldier Shadow McClaine. Now, according to our news partner WSMV News 4, another Fort Campbell soldier has pled guilty to murder in her death.
According to News 4, in court today, Spc. Charles Robinson pleaded guilty to conspiracy, murder and obstruction of justice in McClaine's death.
McClaine's ex-husband, Sgt. Jamal Williams-McCray, is also facing charges in McClaine's murder.
According to News 4, Robinson claims Williams-McCray hired him to kill McClaine for $10,000.
"During a meeting to discuss the details, Robinson said Williams-McCray told him that he tried killing his former wife twice before and failed, which is when he decided he needed help," News 4 reports.
According to Robinson, Williams-McCray drove McClaine to a location near Interstate 24 last September as part of a ruse, News 4 reports.
During that time, Robinson said he pretended to be the property owner and that McClaine told him they were on a scavenger hunt.
News 4 reports that Robinson admitted to cutting McClaine's throat, stabbing her and then breaking her neck with his hands.
Robinson said he only got $200 from Williams-McCray before both of them were arrested, News 4 reports.
Sentencing will be underway shortly in the case.
Reported January 25, 2017
Remains Found Off I-24 Monday Identified As Ft Campbell Soldier 
ROBERTSON COUNTY TENNESSEE: (Smokey Barn News) – Smokey Barn News has confirmed with officials that the remains found off I-24 (Maxey Rd) Monday here in Robertson County have been positively identified as 25-year-old P.F.C. Shadow McClaine, according to a statement released by the T.B.I. this evening.
McClaine was an Army soldier stationed at Ft. Campbell. She went missing from the Clarksville area in early September 2016. Ft Campbell is located about 30 miles from where McClaine's body was found by a citizen. DISTANCE MAP
"At the request of 19th District Attorney General John Carney, in November 2016, TBI Special Agents began investigating her disappearance in cooperation with the Army CID.  The TBI investigation remains active and ongoing," according to the release.
The medical examiner's office removed the remains from the wooded area off I-24 Tuesday morning and positively identified them as McClaine on Wednesday.
Two soldiers (also out of Fort Campbell) are currently being held in McClaine's death and are facing charges of conspiracy, premeditated murder, and kidnapping.
Information on how McClaine died has not been released.
Our News partner News 2 spoke with McClaine's father that night, before the identification was made, as he pleaded for answers in his daughter's whereabouts.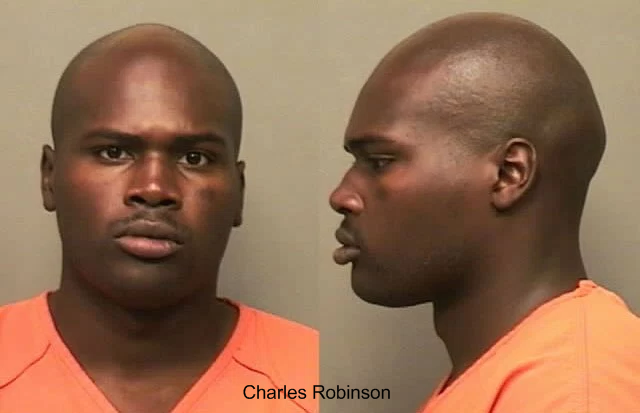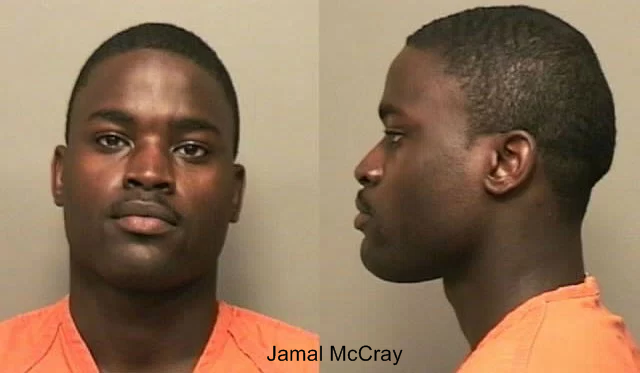 Reported January 24, 2017:
R.C. Officials Investigating Possible Human Remains Off I-24
TUESDAY  12:40pm: The Robertson County Sheriff's Office and the TBI are still on the scene in what officials are calling an investigation of "possible human remains" off I-24 at Maxey Rd which is exit 19.
Officials have not yet released their findings on whether the remains are human but as soon as they do we will being it to you.
REPORTED EARLIER:
ROBERTSON COUNTY TENNESSEE: (Smokey Barn News) – The Robertson County Sheriff's Office and the TBI are currently investigating what's being called the discovery of "possible human remains" near the Maxey Road (exit 19) off I-24 near Pleasant View.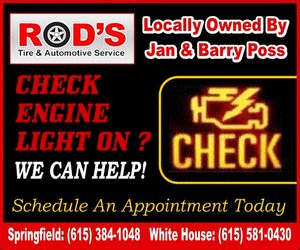 The Robertson County sheriffs office was dispatched to the I-24 exit to investigate after receiving a call from a citizen about possible human remains.
The initial call came into 911 a 12:52pm Monday afternoon. The area of focus seems to be a wooded area on the South side of I-24 at Maxey Road. MAP
The Robertson County Sheriff's Office is currently on the scene and an investigation has begun but officials have yet to confirm if the remains are human.
According to PIO Ryan Martin with the Robertson County Sheriff's, the TBI has been called in to assist with the investigation which, according to sources, will continue into tomorrow.
Initially, Robertson County EMS and the Pleasant View Fire Department were called to the scene but were quickly returned back into service.
The Robertson County Emergency Management Agency also responded to the scene.
According to a source, the investigation has paused for the night and will pick back up in the morning, however officials with the Robertson County Sheriff's Office and the TBI will remain at the scene all night.
Public Information Officer Josh DeVine with the TBI released the following statement to Smokey Barn News regarding the remains; "TBI Special Agents (with the TBI) are working with Robertson County Sheriff's Office in the area of Exit 19 on I-24 in Robertson County after the discovery of skeletal remains. They have not, however, been confirmed to be human at this time. Later this morning, the Medical Examiner's office will be on the scene to help with the removal of the remains."

Smokey Barn News (Sponsor/Advertisement)

We bring you ALL the News in and surrounding Robertson County, Tennessee.