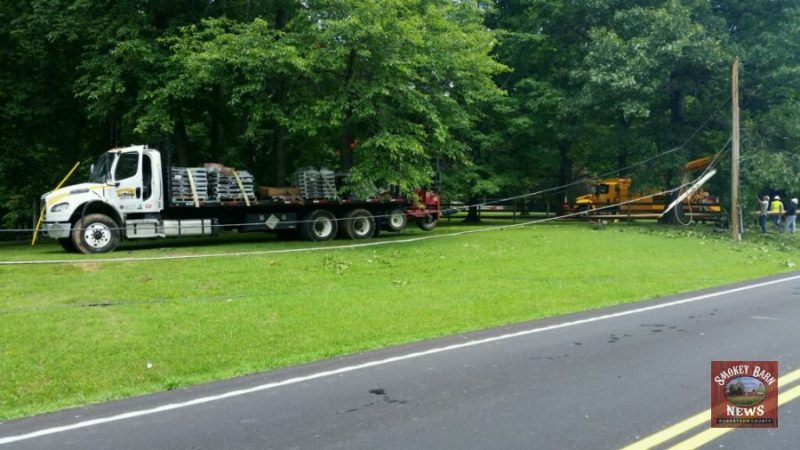 Hwy 25 At Calista Rd Closed Following Accident
Hwy 25 near Calista Rd in Cross Plains is still closed due to an accident involving an industrial flatbed.  The accident occurred around 11:30 a.m. The vehicle collided with a utility pole and separated power and other utilities. (Exact location of wreck)
Officials are rerouting traffic around the accident that will likely take some time to completely clear. Officials estimate the road will reopen around 4PM
UPDATE: Officials are now saying it will be about 6:pm before the road is completly back open.
Officials have opened up HWY 25 to West bound traffic and East bound traffic is being diverted onto Ceder Grove Rd.
Officials tell Smokey Barn News that the accident involved two vehicles (a large flatbed and a passenger car) in a rear end type collision. Though one person was transported from the passenger car, no serious injuries were reported.
UPDATE: 6::00pm Hwy 25 is now OPEN
Two utility poles were damaged in the accident.
If you are traveling in that ares expect delays.