Hydroplaning Blamed for Rollover Crash In Creek 
ORLINDA TENNESSEE: (Smokey Barn News) – A Springfield man is very lucky to be alive after he lost control of his vehicle on a patch of water, hydroplaning off the road finally crashing upside down in a creek.
The accident occurred just after 1:pm at the intersection of Roy Pearson Rd and S. Lamont Rd Friday afternoon. (Location of wreck) The driver spoke to Smokey Barn News about the ordeal, he was visibly shaken after the accident. He said after the vehicle flipped he was pinned inside by the safety belt. He struggled in the partially submerged vehicle to release the belt and was finally successful.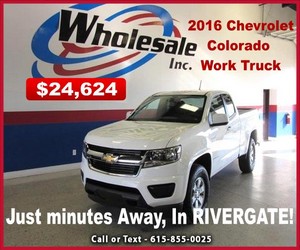 According to Orlinda Fire Chief Dusty Johnson, after releasing the seat-belt, several Good Samaritans helped the young man get the door open so he could get out of the vehicle.
"I was driving down the road on my way home when a lady waved me and another man down telling us that a man was trapped in the vehicle that was upside-down in the water. I ran down to try to get him out but the doors were stuck. That's when the other man got a crowbar and we pride the door open to get him out." Anonymous Good Samaritan
According to the Tennessee Highway Patrol at the scene, hydroplaning was the cause and drugs and alcohol were not considered to be factors.
Last night's rain left part of S. Lamont Rd covered in water from the direction the driver was heading. Experts say that there's no way to tell how deep the water is when it's covering the road, it can be a quarter inch or there may be no road at all if it's been washed out.
The Orlinda Fire Department, the Tennessee Highway Patrol, the Robertson County Sheriff"s Office, Robertson County Emergency Management Agency and Robertson County EMS all responded to the scene.
Smokey Barn News (Sponsor/Advertisement)


We bring you ALL the News in and surrounding Robertson County, Tennessee.