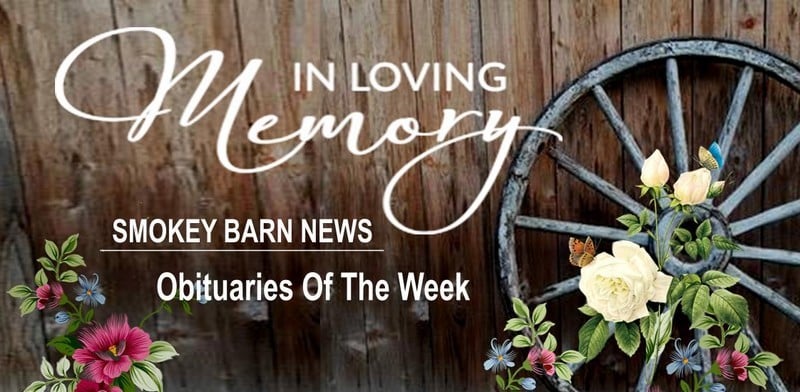 In Loving Memory: Obituaries Of The Week September 25, 2016
ROBERTSON COUNTY TENNESSEE: (Smokey Barn News)

Obituary for Barbara Sue Ross Mohead
Barbara Sue Ross Mohead, age 61 of Adairville, KY died Monday September 19, 2016 at the Bowling Green Medical Center. Funeral services was held at 10 am on Friday September 23, 2016 at the Dean Funeral Chapel in Adairville. Burial followed in the Whippoorwill Cemetery. The family received friends at the funeral home on Thursday from 4-8 pm and again on Friday from 9 am until the hour of service at 10 am.
Mrs. Mohead was born January 30, 1955 in Logan Co, KY to the late Denver Richard Reed and Roberta Hamm Reed. Her first husband, Melvin Ross, brother, Larry Reed and a sister, Judy Robertson also preceded her in death. She grew up in Schochoh, KY. Barbara was a member of Adairville Baptist Church. She received her greatest joy from serving others. Barbara had a long career in the banking business having worked at one time at the following banks in Springfield, TN: Robertson State Bank,
Farmers Bank, Metropolitan Federal, then at Union Planters in Hendersonville, TN and finally with Pinnacle Financial in Nashville, TN.
Surviving her are her husband, Guy Telford Mohead III of Adairville; sons and daughter-in-law, Scott Ross of Nashville, and Shea and Amy Ross of Russellville;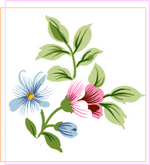 daughter, Valerie Ross of Russellville; sister, Diane (James) Coles of Auburn, KY; and grandchildren, Sydni Ross, Brett Ross, Ashton Ross, Allye Beth Adams, Aubree Adams, and Kenzie Frcka.
The family request if so desired memorial contributions may be made in Barbara's memory to either the American Heart Association or the St. Jude Children's Hospital.
Dean Funeral Chapel Is In Charge Of Arrangements.

Obituary for Carol Bowie
Carol Lee Davis Bowie, age 72, of Greenbrier, died September 18, 2016, at NHC in Springfield, after a 13-year-battle with non-hodgkin lymphoma cancer. She was the widow of Robin Paul Bowie, and they were married for 53 years. Born a "leap year baby" on Feb. 29, 1944 in Clarksville, TN, she was the daughter of Herbert Askew Davis and Hazel Mae Whitfield Davis, and the third of four children. She attended Austin Peay University for her freshman year, where she met her husband, married in 1963 and they had two children Jeffrey Warren and Jamie Carol Bowie.
They lived in Sumner and Houston County for seven years each before moving to Williamson County in 1977. She was a homemaker that loved cooking, an accomplished seamstress, avid gardener and farmer, loved nature, and encouraged her children in Boy Scouts, Girl Scouts, 4-H Club, FFA and a variety of other activities. She was a second mom to many, always enjoying having an abundance of people around to feed and nurture.
She was a special education teaching assistant at Trinity Elementary in Williamson County for five years before deciding to return to college to get her B.S. in Elementary Education at MTSU in Murfreesboro. She graduated at 43 years old, and taught first grade at Bethesda Elementary in Williamson County for the next five years.
In 1994 she and her husband Robin, recently retired, sold their farm in Franklin, and moved to Robertson County, Tenn., buying the farm adjacent to his childhood family farm to produce beef cattle. In 1994 she also began teaching first grade at Pleasant View Elementary in Cheatham County. In 2001, she retired from teaching to help care for her father and mother-in-law and operate the farm.
She was a member of the Millview Church of Christ in Franklin, TN, and the Main Street Church of Christ in Springfield, TN. She loved to sing, and a few of her favorite songs were "Because He Lives," "How Great Thou Art", "In the Garden," "Jesus Loves Me" and "Amazing Grace."
She touched countless lives over her years of teaching and nurturing, and always thought of others before herself. The outpouring of love from family, friends and those she had touched throughout her life has been an humbling tribute to an amazing woman. Several of those touched by her wrote eloquent letters describing how she changed their lives.
A few lines from one of her "girls", Hattie, summarizes what many feel. "We came to the farm in droves; the young, old, short, tall and always hungry extended family that you welcomed unconditionally. You embraced us, taught us, loved us and fed us." "You changed the way people thought. You opened my mind and filled me with more dimensions to examine. You fed my love of history with stories and books."
In addition to her parents she is pre-deceased by her sister, Joyce Ann Davis Attebery. She is survived by her brothers and sister-in-laws, Herbert "Herky" and Dare Davis and Ricky and Dana Davis; son Jeffrey Warren Bowie and daughter and son-in-law Walter and Jamie Carol Dudiak, along with numerous family and friends that will miss her dearly.
Visitation was held at Austin & Bell Funeral Home, 509 Walnut St., Springfield, TN, on Wednesday, September 21, 2016, from 9 a.m. until 12noon, followed by a funeral service at Noon. A brief graveside service was held at Mt. Sharon Cemetery, followed by a "Celebration of Life" gathering at her daughter and son-in-law's home.
She wished for memorial donations to be given to the Churches of Christ Disaster Relief Effort Inc., PO Box 111180, Nashville, TN 37222-1180, http://disasterreliefeffort.org/ or Healing Hands Interntational, http://www.hhi.org/.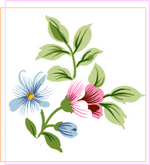 For those wishing to send flowers, she loved daylilies, and you can order a living tribute from Oakes Daylilies in Corryton, TN, that will be planted in her memory on the farm. Choose selections at www.oakesdaylilies.com and call 800-532-9545 to place your order so they won't add individual shipping. Note they are for Carol Bowie, and they will bulk ship them to her daughter Jamie Dudiak, 2450 Bowie Rd, Greenbrier, TN 37073.
Austin & Bell Funeral Home in Springfield is in charge of these arrangements.

Obituary for Richard Henry Elmore
Richard Henry Elmore, 84 of Greenbrier, passed away Sunday, September 18, 2016 at his residence. Austin & Bell Funeral Home Greenbrier is in charge of arrangements.
The family received friends Tuesday, September 20, 2016 from 4:00 pm to 8:00 pm and again on Wednesday, September 21, 2016 from 12:00 pm until the time of service at the funeral home. The funeral service was at 2:00 pm on Wednesday, September 21, 2016 with Bro. Donnie Bryant officiating. Burial followed in Bethlehem Cemetery.
He was born in Robertson County on December 20, 1931 to the late Lewis Benton and Della Jane Dorris Elmore. He was also preceded in death by his wife, Lila Mae Carney Elmore.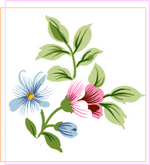 He is survived by children, Brenda (Phillip) Batson, Richard H. (Christy) Elmore, Orice Mitchell Elmore, Tracy (Bonnie) Elmore, Chris (Monica) Elmore; grandchildren, Brett Batson, Ryan Batson, Ricky Elmore, Will Henley, Victoria (Jeremy) Lane, Sarah (Shane) Kaatz, Adam (Kristin) Elmore, Timothy Elmore, John Elmore, Zach Elmore, Bryce (Lindi) Bagwell, Jessica Elmore, Chelsea Dalton, Justin Elmore, Wesley Elmore, Josiah Elmore and 13 great-grandchildren.
Grandsons will serve as pallbearers. Online condolences may be made at www.austinandbell.com

Obituary for Scharlene Cain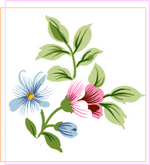 Scharlene Rather Cain, age 59, of Franklin, KY, passed away Sunday, September 18, 2016 at Bowling Green Medical Center. A memorial service was held Thursday, September 22, 2016 at 7pm in the chapel of the Austin & Bell Funeral Home in Springfield with Brother Steve Curtis officiating. Visitation was held at the funeral home on Thursday from 5pm until the hour of service.
Mrs. Cain was born September 3, 1957 in Nashville to the late Sydney and Irene Carrol Rather. She worked as a waitress and was of the Baptist faith.
In addition to her parents Mrs. Cain is preceded in death by her husband, Jerry M. Cain. She is survived by her son, Jeremy (Danika) Cain of Spring Hill, TN; brother, Danny Bateman of Murfreesboro; sisters, Linda (Ben) Johnson of Murfreesboro, Debbie (Eric) Taylor and Gail (Jed) Scales, both of Lebanon; Kathy (Anthony) Scaminaci of Lenoir City; and her devoted sister, Darline (Perry) May of Franklin, KY. Mrs. Cain is also survived by her niece, Alexandra May and nephew, Michael May and many other loving nieces, nephews and cousins.
Austin & Bell Funeral Home in Springfield is in charge of these arrangements.

Obituary for Ms. Melonie Gay Kizer Overstreet
Ms. Melonie Gay Kizer Overstreet, age 48, of Hendersonville, TN, passed away Saturday, September 17, 2016.
She is survived by her husband, Tony Overstreet; son; Jeremy Overstreet; daughter, Joli Overstreet; parents, Jerry and Irene Kizer; sister, Christie Barnes; brother, Robert Lynch and grandchildren, Brayden and Bennett Overstreet.
Her family received friends from 11 a.m. until her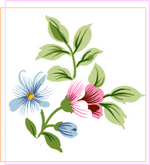 Celebration of Life Service at 1 p.m. on Thursday, September 22 at Austin and Bell Funeral Home in Hendersonville.
Services were conducted by Josh Engebretson. Family and Friends served as pallbearers.
Interment followed in in Beech Cumberland Presbyterian Church Cemetery.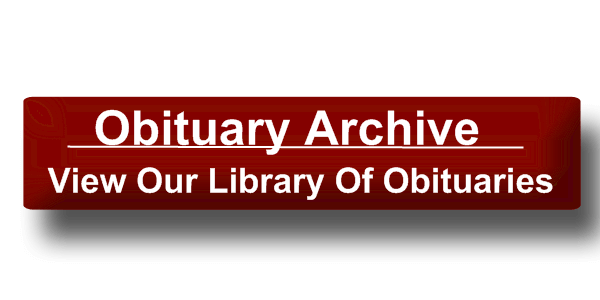 Smokey Barn News (Sponsor/Advertisement)


We bring you ALL the News in and surrounding Robertson County, Tennessee.