Injured Driver Missing After Rollover Crash On Mt Zion
COOPERTOWN TENNESSEE: (Smokey Barn News) – The Tennessee Highway Patrol is currently searching for a presumed injured driver of a Toyota SUV after the vehicle was found upside down in the middle of Mt Zion Rd near Coopertown.
The crash occurred on Mt Zion Rd (257) near Washington Rd around 9:30 pm. LOCATION OF CRASH Officials tell Smokey Barn News that the driver of the vehicle could not be located. Blood inside and out of the vehicle was a clear indicator that the driver was injured in the crash.
A delirious injured driver could theoretically wander off or they may have deliberately fled, either way, authorities are searching for the driver on area roads near the crash and hospitals.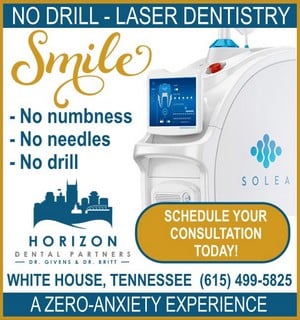 We have one unconfirmed report that the driver was located at NorthCrest Medical Center in Springfield.
Mt Zion Rd was closed for about an hour while the Tennessee Highway Patrol investigated the crash and the vehicle was cleared from the scene.
The THP, Robertson County EMS, and the White House Community Volunteer Fire Department all responded to the scene.
If more information is made available we will bring it to you.
Refresh this page for updates