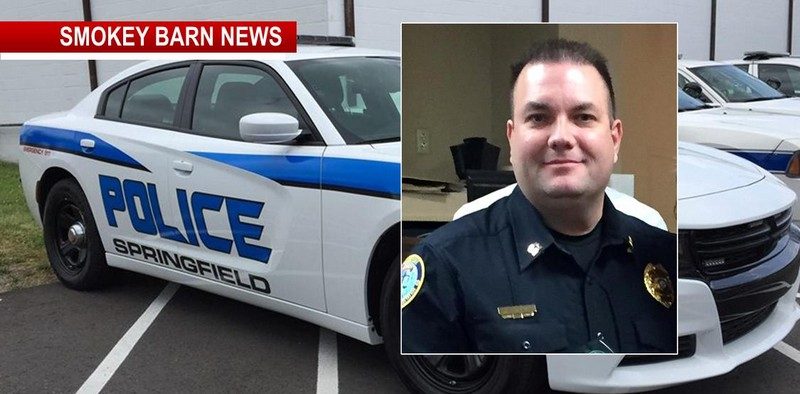 Jason Head Named Springfield's New Police Chief
SPRINGFIELD TENNESSEE: (Smokey Barn News) – According to Springfield City Officials, Jason Head has been named as the new Police Chief of Springfield.
The decision follows several rounds of interviews with two very senior candidates that have served Springfield for many years. We don't have a full list of every candidate considered but we do know that Captain Madison Burnett, also very experienced and respected in the community, was also in the running.
"I am honored and humbled to be selected to become the next Chief of Police for the City of Springfield.  I will ensure for our Officers and Civilian Staff that we maintain a great working environment.  They are the backbone of our organization.  I want the community to be reassured that we will continue to strive to provide the highest level of professional law enforcement services for the City of Springfield." Jason Head, Springfield Police Chief.
More about Jason Head.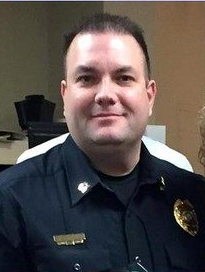 Captain Jason Head:
• From Springfield
• 1992 Graduate of Springfield High School
• Knox County Sheriffs Department, Corrections Officer
• Clarksville Police Department, Patrol and Investigations
• United Nations Mission in Kosovo, Chief of Regional Investigations
• Springfield Police Department (11 years) (Total Law Enforcement 22 years)
• Patrol (Officer, Corporal, Sergeant)
• Bicycle Patrol
• Lieutenant over Patrol
• SWAT Team Commander
• Captain over Patrol
• Captain over Administration
• Robertson County Recovery Court Board Member
• Tennessee Association of Recovery Courts (TARCP), State Board Member as LE Representative
• Bachelors Degree in Criminal Justice, Bethel University
• Master Degree in Criminal Justice Administration, Bethel University
• Personal: Lives on Family Farm in Adams, Married to Maja Head
———————-
"Today I am announcing that Captain Jason Head will become the next Police Chief for the City of Springfield effective March 31. It was a very tough decision," said City Manager, Gina Holt.
"I appreciate all the people in the community who went out of their way to recommend their preference for the Chief's position," Holt said. "The good thing is that Captains Madison Burnett and Jason Head are well liked and respected in the community, and we are fortunate to have two qualified candidates with outstanding records."
"Captain Head has been handling the administrative duties of the department for a couple of years, and he is familiar with departmental finances and budgeting. In addition, he has been involved in many community programs and activities.
"Captain Head's previous experience with the United Nations and the Clarksville Police Department prepared him well for the diverse demographics and unique challenges in Springfield. He has been with the Springfield Police Department for 12 years.
"Chief Head will be an excellent representative of the City of Springfield as well as the Police Department. The Springfield Police Department has a long history of providing outstanding service to the City of Springfield, and Chief Head and Captain Burnett will work closely to move the department forward in a positive light.
"Captain Burnett will continue to be a key player in the future of the department.
We have some hard-working, dedicated employees at the Police Department; and I'm grateful for their commitment to the department and the City of Springfield. I'm asking them to embrace the change in leadership and commit to continuing to serve while the department works through some changes and returns to a more stable environment.
"I would also like to thank Danny Johnson for his tenure as Interim Police Chief. He will return to the Assistant Police Chief position he previously occupied.
The department is on the right track, and things are moving in a positive direction. I am excited about the opportunities ahead for the Police Department." Gina Holt, City Manager


Smokey Barn News (Sponsor/Advertisement)


We bring you ALL the News in and surrounding Robertson County, Tennessee.