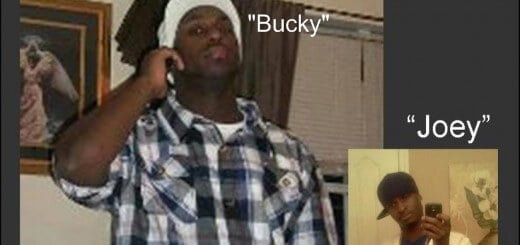 Javis (Bucky) Collier Dies From Fatal Springfield Wreck
SPRINGFIELD TENNESSEE: (Smokey Barn News) -Smokey has just received word that Javis (Bucky) Collier one of four passengers involved in the fatal wreck at the intersection of Perry Dr. and 10th Avenue East in Springfield on August 2 died yesterday evening August 7th. Mr Collier was just 21 and would have turned 22 on Monday August 14th.
Bucky is the second person to die in the accident that left 3 of the four occupants hospitalized with critical injuries. The driver faired the best and is home. The forth passenger a female (Shanta Ogburn) is still hospitalized in critical condition. Bucky worked at Electrolux for 2 years and attended Austin P. He loved basketball and apparently really liked cake they say. His passing is rippling through a community only a day after burying Joey Dunn who also died in the wreck. (Article)
Smokey would like to convey our deepest sympathy to all the families and friends involved in this tragic accident..
Accident report…
On August 2, (Thursday) at 2:40AM, Springfield Police responded to a call at Perry Dr. and 10th Avenue, E in Springfield in reference to a motor vehicle crash. Upon the units' arrival, officers found a Chevrolet Impala crashed against a tree in the front yard of 817 Perry Dr.
It appeared that the driver, Raphael Dunn, 22 years old of Springfield, was traveling south on Perry Dr. and failed to negotiate a curve. Mr. Dunn's Impala left the right side of the roadway and struck a tree.
The front seat passenger, Joey Dunn, 32 years old of Springfield was pinned in the vehicle and pronounced dead on the scene. Both back seat passengers, Shanta Ogburn, 27 years old of Springfield and Jarvis Collier, 21 years old also of Springfield were flown to Baptist Hospital in critical condition. The driver, Raphael Dunn was flown to Skyline Medical Center in critical condition.
The accident is still under investigation but it appears that speed was a factor in the crash.
Cpl. Thad Dorris and Officer James Pattie are investigating the crash.
To see updates (including services dates and times) simply refresh this photo.
August 8, 2012