Locals Become Human Foosball For CASA 
GREENBRIER TENNESSEE: (Smokey Barn News) – It was an event to raise awareness for and prevention in our community. It's all part of Child Abuse Prevention Month.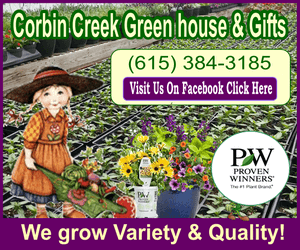 The event, held Saturday at Calvary Baptist Church in Greenbrier,  was the brainchild of  local organization called CASA "Court Appointed Special Advocates." CASA brought in a giant sized HUMAN foosball machine. Instead of flippers and knobs, it uses real humans. These "humans" played with fury on Saturday and Smokey Barn News was invited to capture all the action.
There were a little over 1,000 cases of reported abuse and/or neglect investigated by the child welfare system in Robertson County this past year.  These children come to the attention of the child welfare system through reports of drug exposed infants, physical abuse, sex abuse, unclean living conditions, abandonment, parental substance abuse, and failure to have educational and medical needs met.
"The rate in which Robertson County's children are coming into foster is not slowing down, and placement in foster care continues to be problematic with a shortage in available foster homes," said Stephanie Mullins, Executive Director over CASA of Robertson County. "Every child deserves the support of a caring, consistent adult with the training to help them heal and thrive, a CASA volunteer is uniquely positioned to be that person."
Throughout the month of April, CASA of Robertson County is calling on members of the community to help our program raise awareness and prevention of child abuse for Robertson County's most vulnerable population.
If you travel Hwy 41 between Springfield and Greenbrier then you probably noticed a pinwheel garden. It was set up on April 17th in front of Calvary Baptist Church to represent children who deserve a healthier and happier tomorrow.
Without intervention, the odds are stacked against children in foster care.  Studies show children with a CASA volunteer receive more services that are critical to their well being than children without an advocate, and those children are more likely to achieve educational success.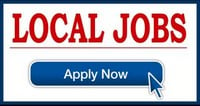 "CASA volunteers are a constant for the child in a time of chaos," said Stephanie Mullins. "A child may have multiple social workers, attorneys, therapists and foster placements throughout the life of the case but only one CASA volunteer, which can make all the difference for the child's future."
CASA of Robertson County is a member of the National Court Appointed Special Advocate Association (National CASA), a nationwide network of programs in nearly 1,000 communities. At the heart of the movement are nearly 77,000 highly trained volunteers who advocate for the best interests of more than 250,000 of America's children who have been abused or neglected. In Robertson County, there are 15 volunteer advocates fighting for the best interests of 20 children but 180 more children need the care and support of a CASA volunteer.

Smokey Barn News (Sponsor/Advertisement)


We bring you ALL the News in and surrounding Robertson County, Tennessee.