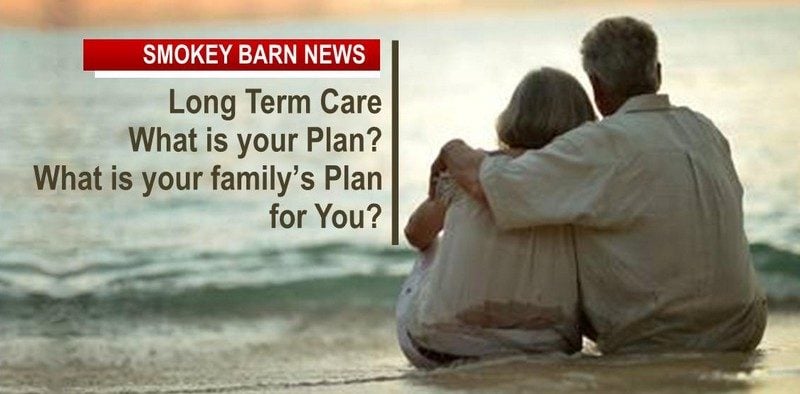 Long Term Care, A Reality That Will Touch Every Family
ROBERTSON COUNTY TENNESSEE: (Smokey Barn News) – No one wants to talk about it but, as our population ages, long-term care is becoming more and more of an issue and by the time you need it, it's too late. Most people can't afford it but the odds of it not touching someone in your family are low.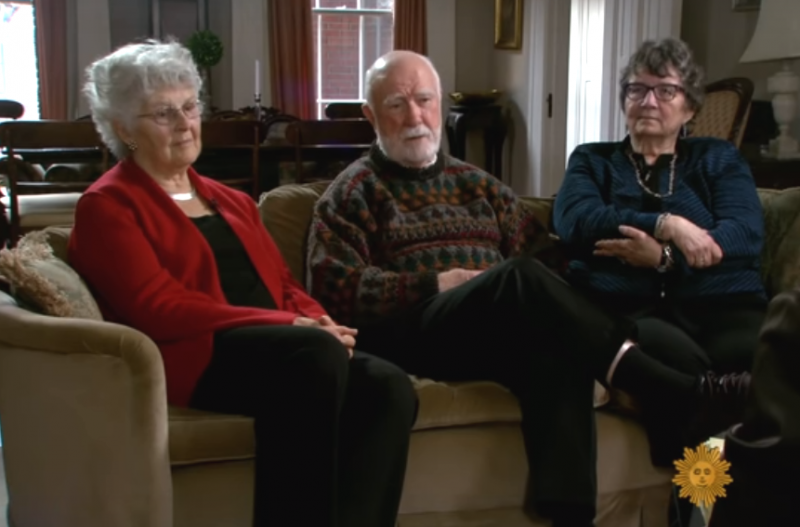 According to Community Health matters in a 2016 study, more than 1.6 million Tennesseans are caring for family, friends, neighbors and loved ones – providing more than 1 million hours of help a year.
A 2015 Genworth Financial cost of care survey determined the average cost of assisted living in Tennessee is $3,395 per month.
The need for long-term care can happen at any age instantaneously, such as after a car accident, a major illness or injury, stroke or heart attack.
Did you know that Health insurance does not typically cover long-term care costs such as assisted living or in-home care? Medicare covers just 100 days, with significant restrictions while Medicaid provides only limited resources, and only after personal assets have been depleted.
According to the National Association of Insurance Commissioners, most individuals and their families usually use some of their own money to pay for part or all of their long-term care costs. Many use savings and investments. Some sell assets, such as their homes, to pay for their long-term care needs.
According to the Family Caregiver Alliance statistics in 2016, 10 million caregivers aged 50+ who care for their parents lose an estimated $3 trillion in wages, pensions, retirement funds, and benefits. The total costs are higher for women, who lose an estimated $324,044 due to caregiving, compared to men at $283,716. Lost wages for women who leave the workforce early because of caregiving responsibilities totals $142,693. –
Every day we hear of someone that we know has been diagnosed with Alzheimer's or Dementia. When this happens, we wonder how this person will be cared for, who will provide the care and where will the care be provided.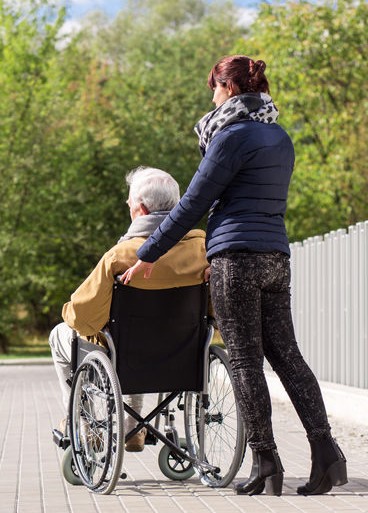 The fact is that for people with financial resources, they have options. Perhaps they purchased Long Term Care Insurance. People with resources can pay caregivers to provide assistance 24 hours a day/ 7 days a week in the home of the patient.
The reality is that most of us don't have unlimited resources. Most of must continue to work until retirement. If we could retire or stop working, do we want to have the responsibility of taking care of someone 24 hours a day 7 days a week?
continue reading below…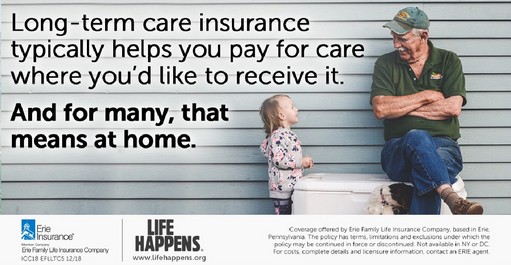 …Another reality of Long Term Care Insurance, some people pay for it for many years but pass on without spending one day needing Long Term Care.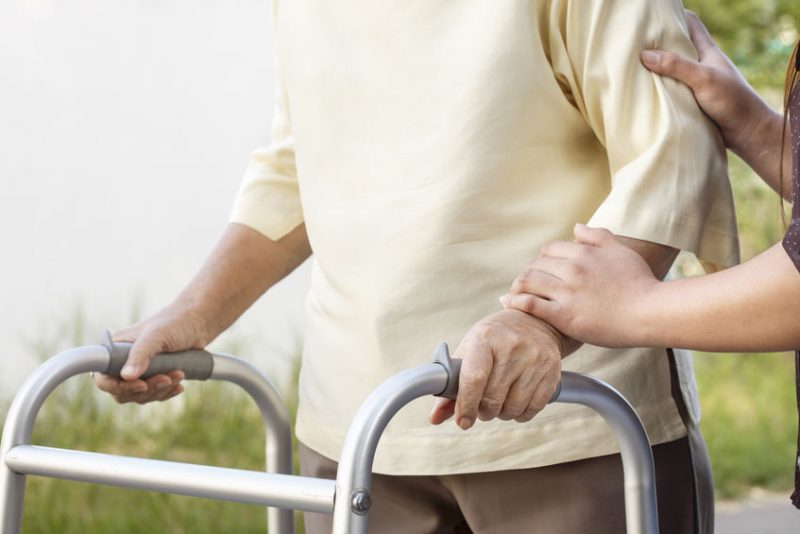 This long term care coverage is an advance on your life insurance death benefit. This long term care coverage starts 90 days after a licensed medical provider has certified that an insured is unable to perform two of the six activities of daily living or an insured requires substantial supervision to protect the insured from threats to health and safety due to severe cognitive impairment.
The six activities of daily living are: bathing, maintaining continence, dressing one's self, eating, using the restroom and transferring to and from the bed.
Some policies allow for 2%, 4% or 8% of the policy face amount to be paid each month. This benefit is an indemnity plan, not a reimbursement plan. Expenses do not have to be accounted for and reported back to the insurance company.
All these types of plans have qualifications, underwriting, and restrictions. Do your research and find out everything you can about the policies and the companies that offer them.
The point is, do your research before purchasing a plan. A little time spent researching now can protect you and your family big if-and-when you need the coverage.
To discuss options, answer questions and determine a long term care solution that is best for you, you can speak to a knowledgeable local agent at (615) 325-3754. ShannonInsurance.com
Below is a report produced by CBS Sunday Morning called; Aging in America: Crisis in long-term care. It explores the many hurdles and challenges that families will experience if unprepared.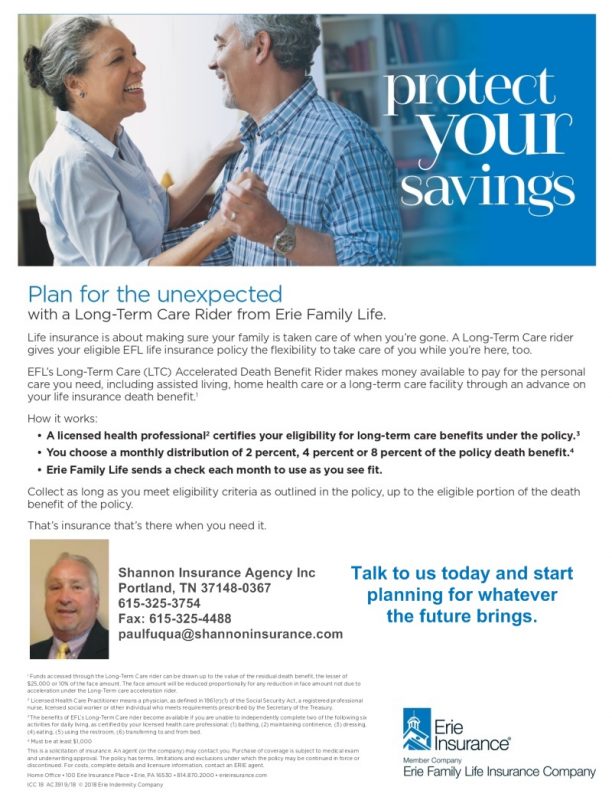 We bring you ALL the News in and surrounding Robertson County, Tennessee.