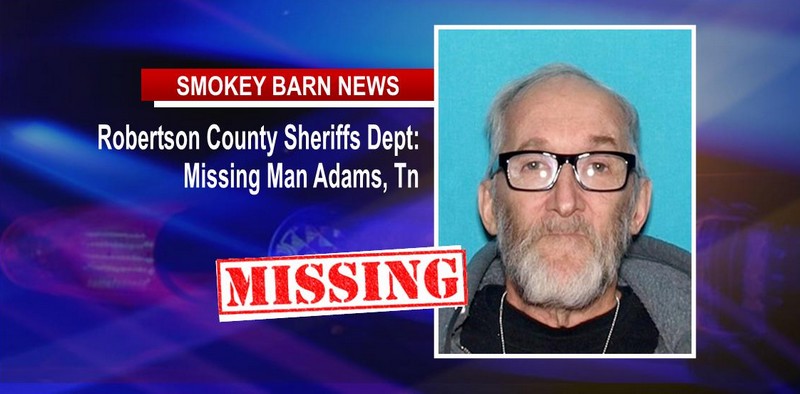 MISSING ADULT ALERT (Adams Tennessee)
UPDATE: According to the Robertson County Sheriff's Office, Mr. Liberty has been located in good condition.  Mr. Liberty was located about 41.22 mi (66.34 km) South-West of Springfield around 6:30 pm Wednesday evening. No other information was available.
ADAMS TENNESSEE: (Smokey Barn News) –  Officials are asking the public to keep an eye out for a 65-year-old Adams man that went missing Monday morning.
Late this morning, the Robertson County Sheriff's Office was notified of a missing 65-year-old named Andrew R. Liberty who has several medical issues. Mr. Liberty left the Whitehaven Assisted Living in Adams, TN this morning, July 13th, 2020.
Mr. Liberty does not have a vehicle and has talked about hitchhiking to Vermont. If anyone has seen or comes into contact with Andrew Liberty, please contact Central Dispatch at 615-384-4911.
His identifying information:
Name: Andrew R. Liberty
Age: 65 years old
Race: White
Sex: Male
Height: 5'11"
Weight: 217 pounds