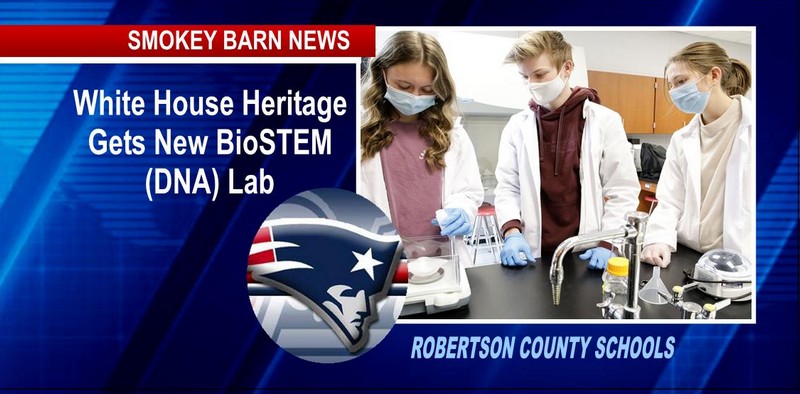 New BioSTEM (DNA) Lab Provides Hands-On Experience For White House Heritage Students
WHITE HOUSE TENNESSEE: (Smokey Barn News) – White House Heritage High School students have a new science option as of last year due to the foresight of principal, Dr. Kim Hass.
After hearing of a similar program, Dr. Hass and several teachers visited Wilson County Schools in 2019, to see what their BioSTEM lab looked like and to determine whether it was something Heritage would like to consider. As a result of that visit, Heritage opened its own BioSTEM lab in 2020 and began offering BioSTEM as a course option.
Biology teacher, Erica Hoover, is an enthusiastic participant and proponent of the new program.
"Biology has definitely given them the basics they need to know," she said of her students, but, "BioSTEM provides actual experience."
As a "for instance," Hoover referenced DNA, a popular ingredient in many television crime dramas.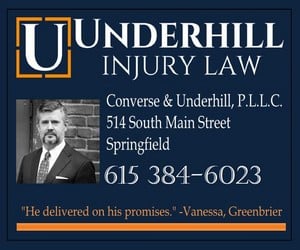 "They learn about the structure and function of DNA in biology," she said. "In BioSTEM they actually see it, and see it separating out into bands as they examine it on an agarose gel. BioSTEM is more the application of that content knowledge that they get in biology.
We go a little bit deeper as far as the content knowledge, too, but the BioSTEM experience gives them a sampling of lab techniques and procedures that they would not normally get in a standard high school biology course. For instance, they would not normally get to run a polymerase chain reaction in a standard class.
That is a technique used to amplify tiny amounts of DNA in order to further test it. A real-world practical example would be the need to identify trace amounts of DNA at a crime scene. Our students can perform this procedure, students in a basic biology lab cannot. These students do all the science…regular biology students simply read about it."

The current program is a two-year commitment and requires successful completion of Advanced Biology and Advanced Chemistry prior to entry. Hoover says that ideally, she'd like the program to allow for internships during the final semester of study. Local agricultural, pharmaceutical, medical and chemical industries would be prime candidates for this type of learning partnership.
Although the program began this 2020-2021 school year, it has already produced one upcoming graduate who will be attending post-secondary studies next year and majoring in biochemistry because of the BioSTEM program. The student's choice of college was based in part on the fact that the school he's chosen has a brand-new science lab to facilitate his continued learning in this field. Hoover hopes for many similar stories in the future. Currently, Robertson County Schools is only one of two districts to offer this level of cutting-edge learning opportunity to interested students.
Article Jim Bellis PIO RCSTN