Pictured  from left to right:  County Mayor Howard Bradley, Lyle Payne, Connie Hogan, RCS Director Dan Whitlow.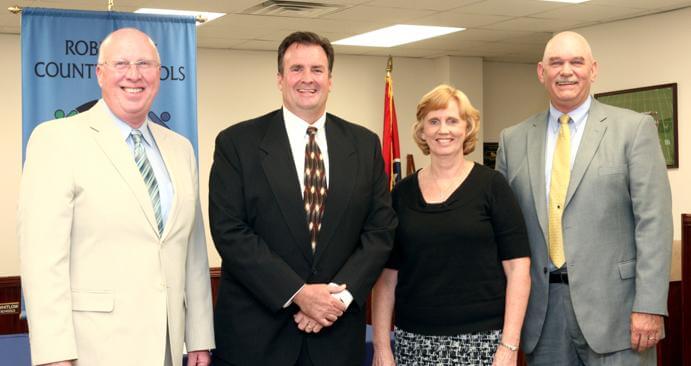 Newest Robertson County Schools Board Members Assume their responsibilities
Lyle Payne (School District 5), and Connie Hogan (School District 6), were sworn in as the newest members of the RCS school board on Tuesday, Sept. 4, after a brief reception honoring outgoing members Mike Ellis and Geraldine Farmer.
Robertson County Mayor Howard Bradley performed the swearing-in in front of dignitaries, family, and guests, just prior to the evening's scheduled school board meeting.
Payne and Hogan both said they were looking forward to their part in helping the board to continue to move ahead.