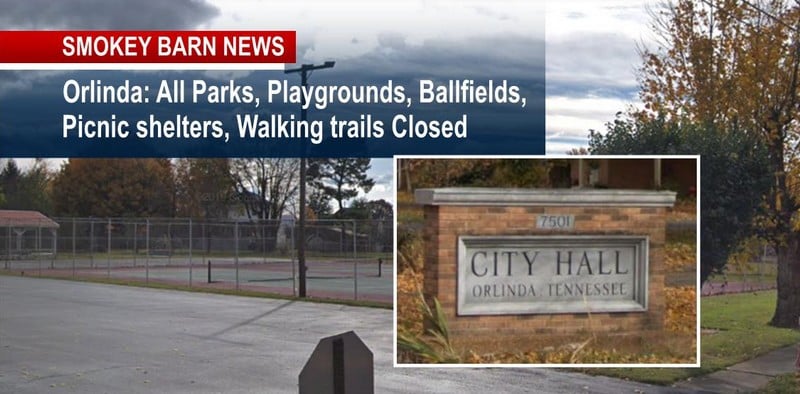 Orlinda Reminds Public: Parks, Ballfields, Picnic Shelters, Trails CLOSED
ORLINDA TENNESEE: (Smokey Barn News) – Orlinda city officials are reminding the public that the city's parks are closed.
Orlinda city officials tell Smokey Barn News that citizens have been spotted using the parks and they wanted to remind the public that the parks are closed.
"Based on Tennessee Governor Bill Lee's Executive Order # 23, and Orlinda City Council's interest in protecting the public, all Orlinda city parks and playgrounds are now closed until at least April 19, 2020, at which time this decision will be reviewed.
"This means no one is allowed on any Orlinda Park, playground, court, walking trail, restroom, picnic pavilion, or any other park facility until further notice. Please Stay Safe, Stay Smart, and Stay Home."
RELATED:
City Of Orlinda, Tn To Suspend Operations Until April 6 Due To Covid-19