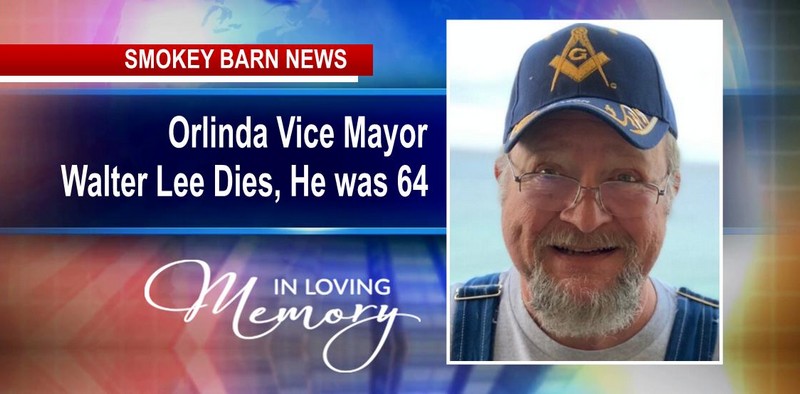 Orlinda TN Vice Mayor Walter Lee Dies Unexpectedly, He was 64
In Memory of Vice Mayor Walter Lee and His Public Service
ORLINDA, TENNESSEE: (Smokey Barn News) – "It is with profound sadness that I confirm to you that the Vice Mayor of Orlinda, Mr. Walter Lee, passed away unexpectedly on Monday from complications related to a foot wound infection," said Orilida City Manager Kevin Breeding.
Walter and his family have deep roots in the Orlinda Community and have lived here most of their lives, Breeding said. His parents lived in Robertson County most of their lives, so he and his family have deep roots in our area. Walter's devotion to the community was exemplified by his service to a wide variety of public service roles in our community.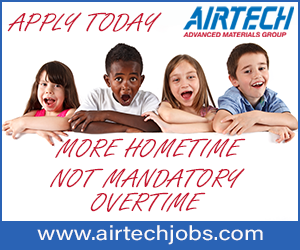 Water first served as a City Commissioner back in the early 1990's. At that time he was responsible for guiding the town from a 3-person commission to a 5-member City Council with a more professional approach to local government operations. He was also instrumental in the decision to create a rainy day fund with the proceeds the city received from the fire loss of the old school building. This decision and the subsequent growth of those funds resulted in the City's ability, many years later, to build a state-of-the-art City Hall and Post Office with very little outside funding.

Walter always advocated for the avoidance of a City property tax and continued fiscal restraint. His leadership in this regard was followed by future Orlinda City Councils and makes Orlinda one of the top 10 financially positioned cities per capita in the State of Tennessee as of July 1, 2023,
Almost 20 years later Walter's call to public service rose again and he made the decision to return to Orlinda City Council for the second time. He had served for 11 years this time and was instrumental in all of Orlinda's accomplishments during that time. Walter's experience, personality, and devotion to the community made him one of Orlinda's most popular Council members and led to him being elected as Vice Mayor in 2020. He played a large role in bringing Puritan Products and their $220 million dollar investment in Orlinda as well as helping to recruit an additional 21 million dollars worth of economic development and 160 new jobs in the last 8 years here in the City of Orlinda. Walter was always proud of Orlinda's accomplishments and the fact that these came without a property tax and with a surplus budget in all but one year of his time in office.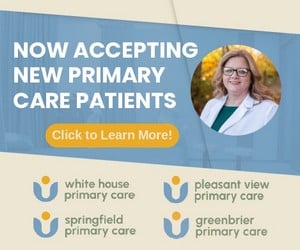 Walter Lee's community service was not limited to his city government work. He was a leading force in the Crystal Fountain Lodge and their service to the community and beyond. Walter was instrumental in helping to purchase the land and the construction of their new facility and its funding. Walter was always respectful of the lodge and its policies and beliefs and therefore never talked about their philanthropic endeavors and the things they do to help others. I do know that he was very proud of the selfless work that they do there and was glad to be a part of it along with his lodge brothers.
Walter's devotion to the community always started at home with his loving wife Patsy and the love they shared, Breeding said. Anyone who talked to Walter more than a few minutes knew how much he loved his wife. The same can be said of his daughter, Alecia, and how he would absolutely glow when speaking of her and the joy she was to his life. They were a loving family that gave Walter the foundation for all his other contributions to the community and his service to the City.

Walter Lee was truly a Godsend to the Orlinda community, his family, his church, his government, his lodge, and his friends. All of those are lucky to have had Walter in their midst. It can truly be said that Orlinda is tiny bit worse off today for not having Walter here and helping us. That being said, there is nothing he would have wanted more than to see Orlinda come together and honor his memory by continuing to make Orlinda the best small town in America. — Walter Lee's friend and colleague and Orlinda City Manager Kevin Breeding
Full Obituary for Walter Edward Lee, Jr.
Mobile: To See The Latest Stories or to share this article, scroll below