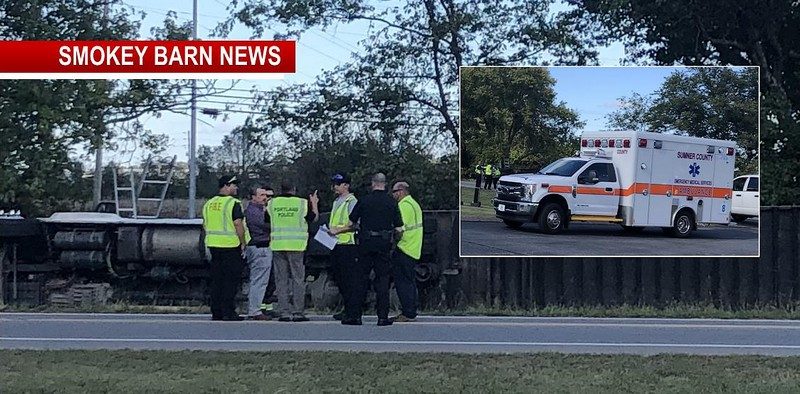 Semi Hauling Hazardous Material Overturns On 109
PORTLAND TENNESSEE: (Smokey Barn News) – A tractor-trailer hauling hazardous material has overturned on Hwy 109 in Portland.
The accident occurred on Hwy 109/Broadway Between Industrial Dr and Morning Side Dr around 2 pm. MAP
According to Captian Scott Meece with the Portland Fire Department, "It's stable right now but it could become very unstable very quickly if you do certain things to it. We're in the process of leaving it be until we can get the proper clean up."
According to Meece, the substance has a low flash point but is not necessarily explosive. "Anything can set it off, you can't mix water with it, no sparks, no friction. The only way they are going to be able to clean it up is with a vacuum truck. Meece added that the load originated out of Gallatin and was on its way to Pennsylvania.
Meece didn't know the name of the substance only that it will require special equipment to collect it.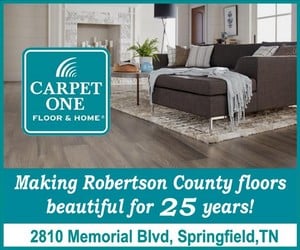 Right now it's contained inside the trailer. The only way it's going to come out is when cleanup begins." At that time the road will be closed. During cleanup, the fire department will have emergency equipment on hand.
We're told the driver was able to climb out of the vehicle after the crash but specifics on their condition were not immediately available. No other injuries were reported.
The road is currently open until the cleanup begins which should start around 6 pm.
The cleanup crew is coming from Franklin TN.  There's no word on how long the cleanup will take.
The crash occurred right in front of Gilbert Funeral Home. The owner, Britt Gilbert, told Smokey Barn News that crews at the scene told him the material was some sort of rock material that if it mixes with water it becomes explosive.
During cleanup, drivers in the area will need to seek alternative routes.
If more information becomes avlaable we will bring it to you.
UPDATE:
The Portland Fire Department released the following statement regarding the accident:
"On Wednesday crews responded to an accident on North Broadway involving an overturned tractor-trailer. Due to the hazardous load in the trailer, we had to have North Broadway shut down for a period of time while we surveyed the accident and a plan was established. Crews remained on the scene until 1 AM this morning until the cleanup process was complete in case of another emergency.
We would like to thank everyone for their assistance. We would like to thank Portland Police Department, Sumner County EMS, Summer County EMA, THP, Portland Collision, HEPACO (Cleanup Company). We would also like to thank the BBQ Pit and Dairy Queen for helping out the crews with refreshments and food. Great work by all involved."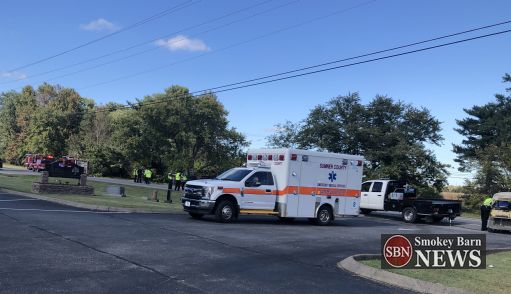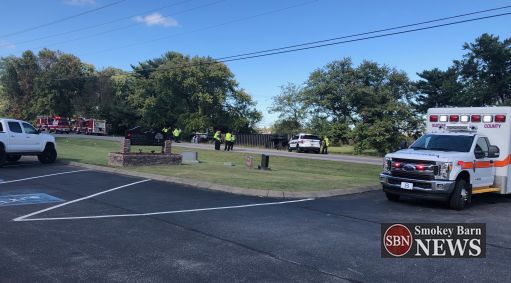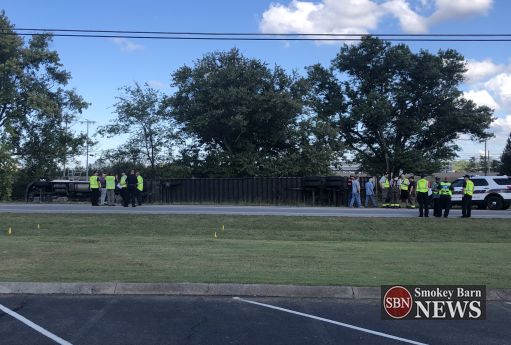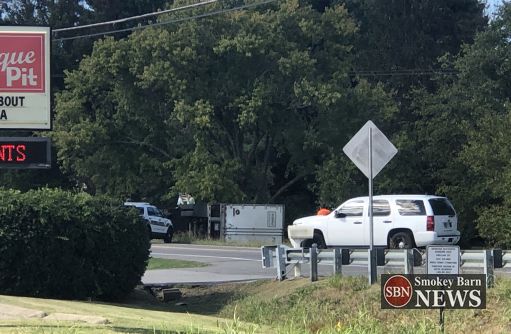 Next Saturday, October 12th!…Annual "October In Orlinda" Live Music, Miss October in Orlinda Beauty Pageant, Classic Car Show/Cruise-In, Car-related Door Prizes, Festival Foods and Drinks, Vendor Booths Selling Range of Items, Kids Corner – Games & Activities, Fun for All Ages!
CLICK BANNER FOR ALL THE DETAILS
Smokey Barn News (Sponsor/Advertisement)